Hello all,
My name is Marina, 20, law student/ medical administration extraordinaire from Sydney, Australia. I'm a fashion addict and couture shoe & bag fiend.
white ikea shelving unit - filled with mainly books and crap & my glass display cabinet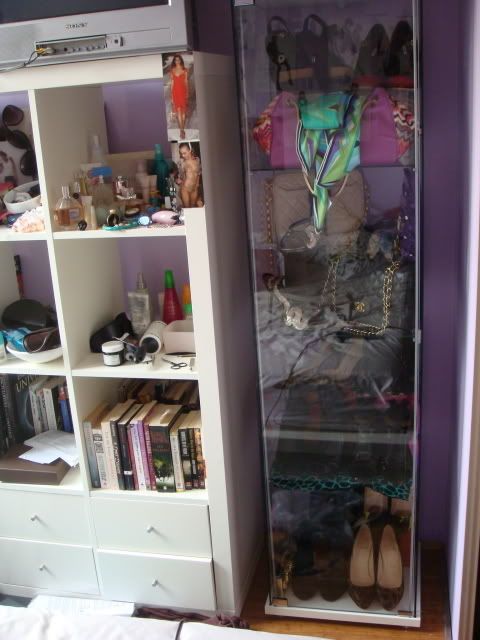 Top shelf:
Balenciaga platforms, Miu Miu mary janes, Missoni bag, Pucci scarf
2nd shelf:
Vintage cream Chanel handbag, Alexander McQueen snake heels, Chanel 2.55 Caviar bag, Alannah Hill purple monsoon wedding belt, Stella McCartney studded clutch, Lanvin by ALber Elbaz necklace, Balenciaga map of Paris scarf, all resting on a mimco crochet fringed scarf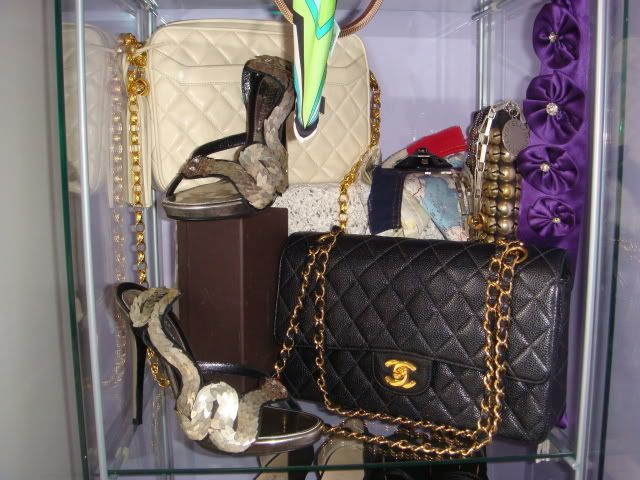 Shelf 3:
Manolo Blahnik pumps, Tom Ford for Gucci satin Bamboo corset shoes, current season Alexander McQueen butterfly corset platforms, Alaia paris Gladiator heels resting on a vintage Pierre Cardin purple scarf and vintage green scarf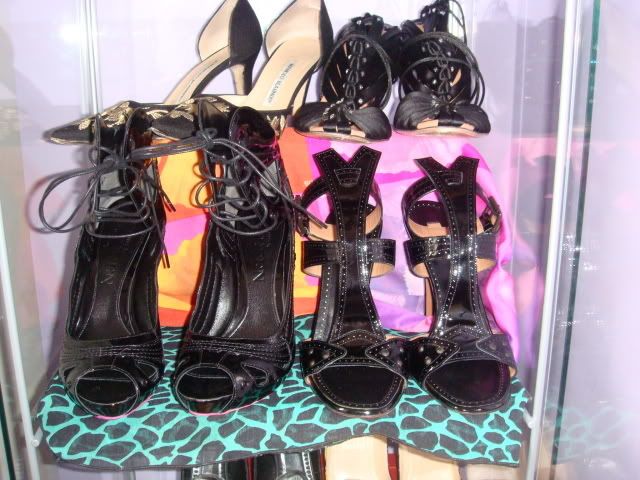 bottom (but by no means least favourite) shelf:
Stella McCartney snub-nosed pumps, Christian Louboutin grafitti pigalles, vintage leather gold buckle belt
, Balenciaga heels, Christian Louboutin leopard print pony Rolandos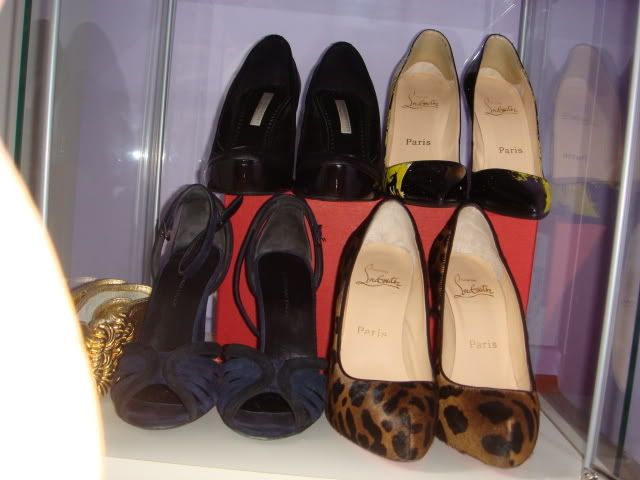 I can't even begin to describe the things here, it's mostly purfume, vintage jewellery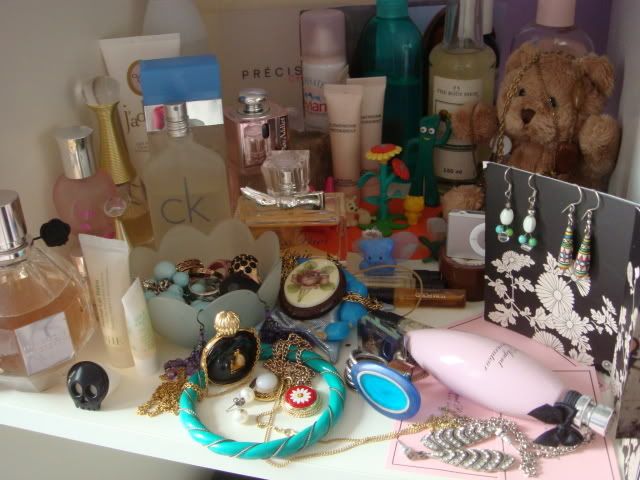 more stufffff.....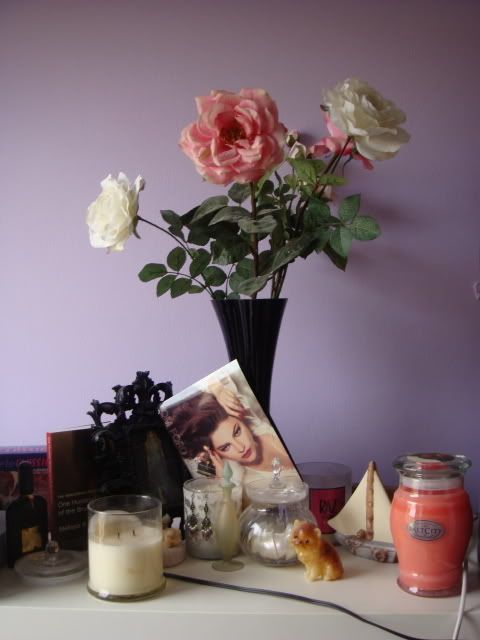 My Balenciaga 2006 s1 city bag; some books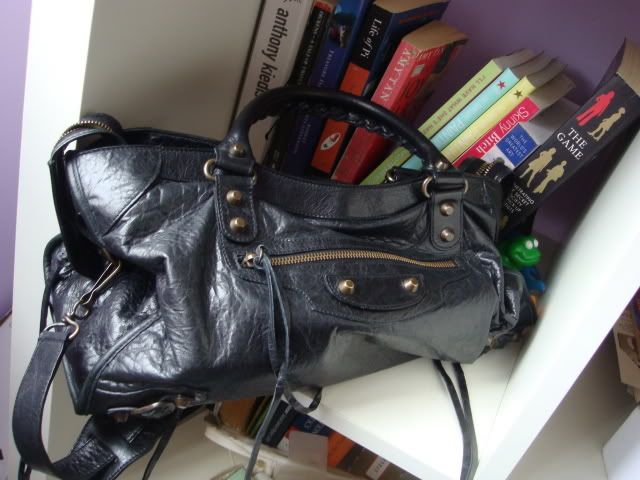 Just some of the boxes from my stuff & my Balenciaga 2004 aviator cap bag: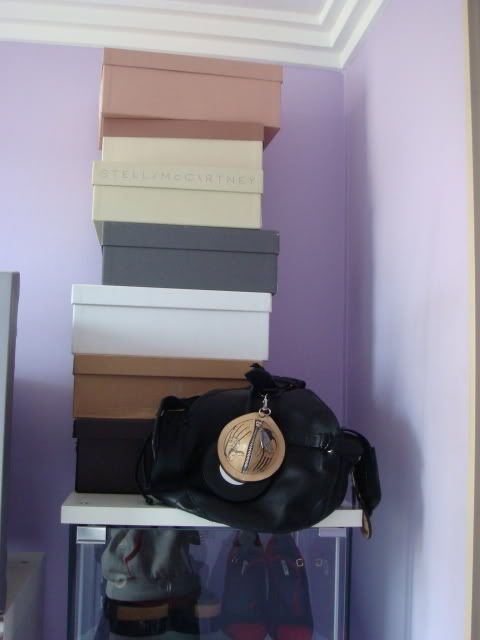 another box, some law textbooks: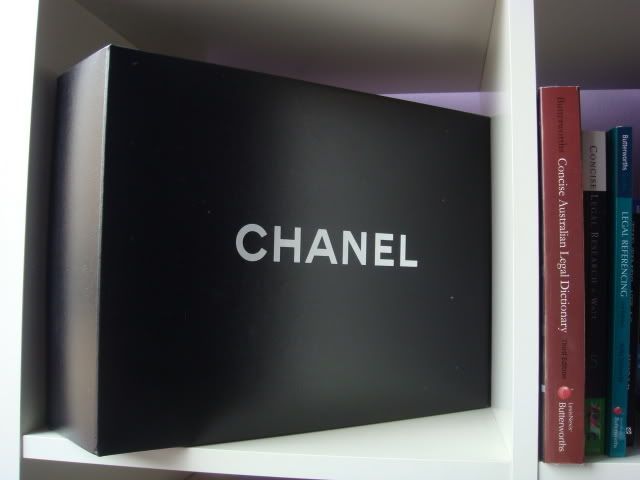 another box (i keep all the dust bags from my stuff in here, bring i know.)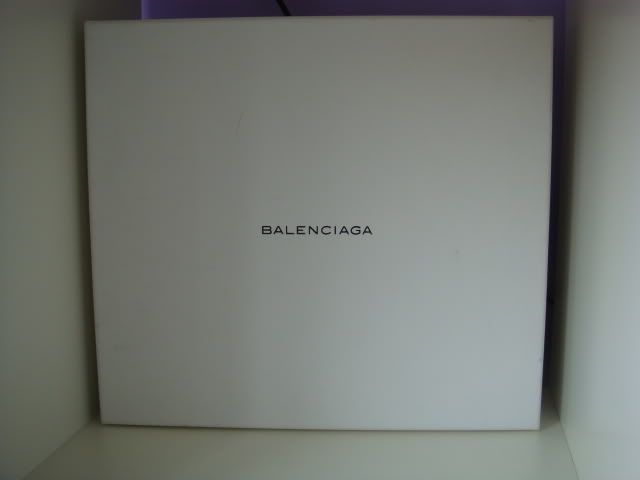 my ever changing pinboard of what's inspiring me now: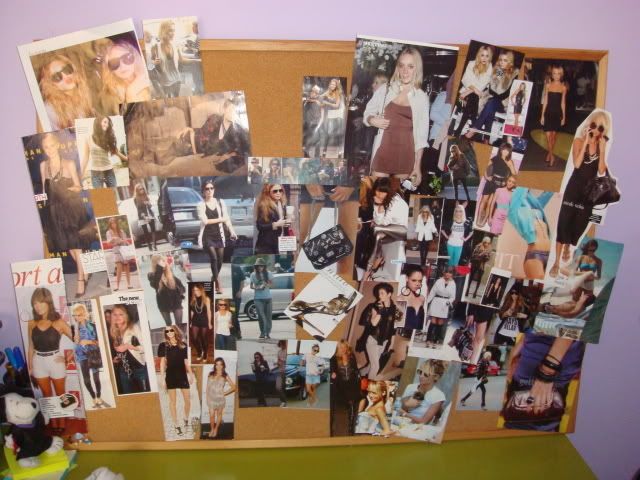 Token, resident cat: her name is Io (eye-o), and she's like.... the cutest thing ever and I love her to bits:
This is me:
Hope you all enjoyed! I like friends with similar interest so give me a yell
xx