SO I found this wooden platter/tray at Goodwill w/o a price tag... so I got it for $0.99!
I think it's from Holland (due to a bunch of other older items that were at the store at the same time)and it has a hand carved floral design in the center.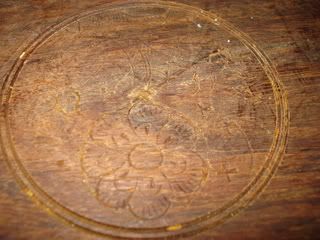 So far I have displayed it with some cloth I got when I was in Swaziland and folded into a runner, and a pillar candle...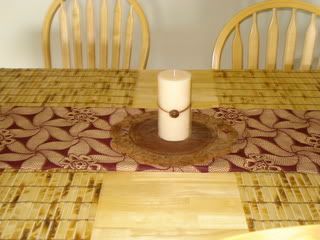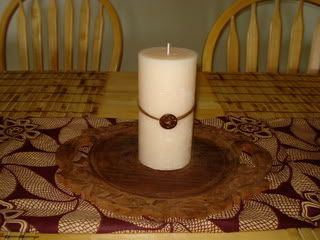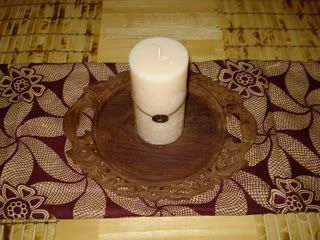 Any ideas on how I can make it look a little more pulled together? I know the placemats are terrible for that table... any ideas on what would look better? Thanks!