Hi everyone. First I'd just like to say that we have a new
gardening
forum up dedicated to attracting birds. It's new and could really use some active members. I'd love it if you joined the
Bird Gardening and Nature Community
. It's been raining down here several days straight but today the sun finally came out and it was a beautiful bright 68F day. I found these little beauties in my backyard.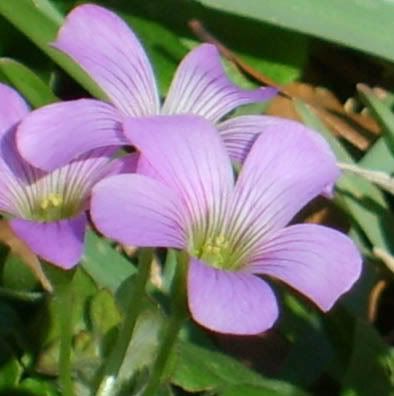 They are most likely
Oxalis violacea
or violet wood sorels. I love these little bright flowers and am always happy to see them when they pop out. Well there are more not so good pics behind the cut.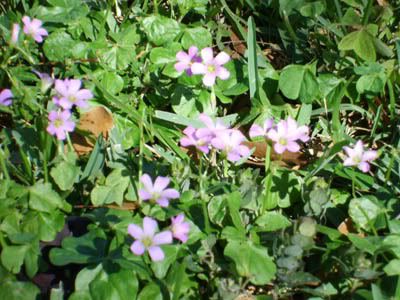 Here's a wider view of the sorels. So pretty!! So small. I can't wait for the Crocus. They should be coming out about this time too.
A small sunflower. I don't know what's in our soil that our sunflowers rarely get taller than four feet.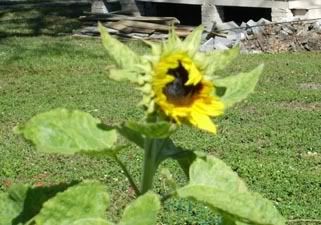 A slightly taller sunflower.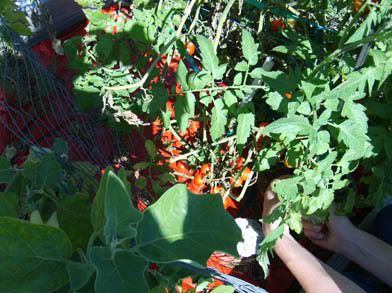 Some of the cherry tomatoes I mentioned that are getting unruley in a previous post.
Here you see my husband's hand picking one. I've never had a tomato plant die. I've always had to take them out because they get too big. I may have to do this with this plant since I want to grow some other varieties and this one is choking out a Beef Stake that is not as stall as it. Well for those of you up in the snow I hope this little sunshine I posted will make your day. Cheers.