I was looking out the window and saw this tiny little movement in the flowering bush(no clue what it is but it flowers really pretty, is prolly about 8 feet tall, and we THINK we saw small fruit on it last year we didn't get a good look at though) that's right against our house..... Oh boy was I excited when I saw this little guy!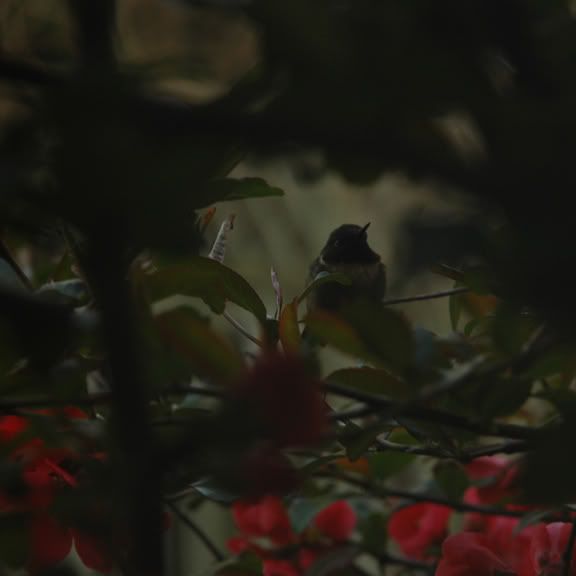 Stretch!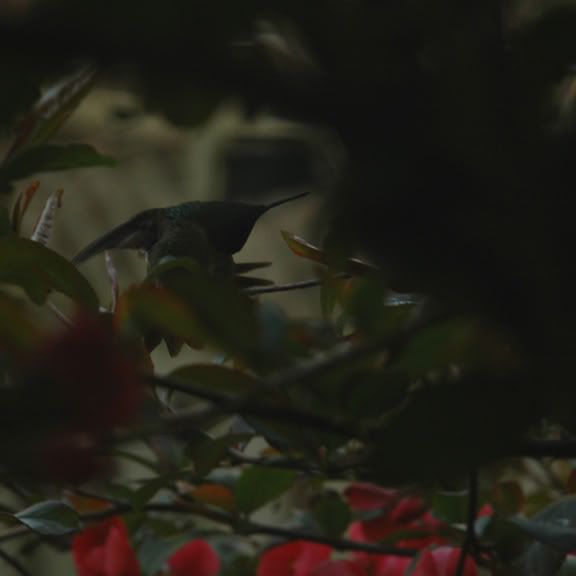 And Zoom! Off he goes!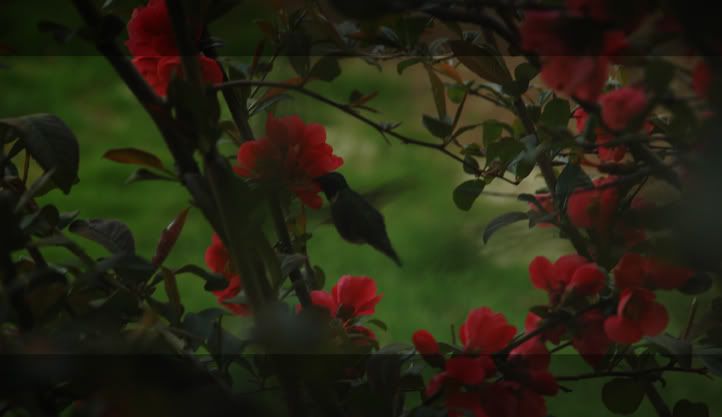 And here I even caught his tonge! Well... almost.. but close enough!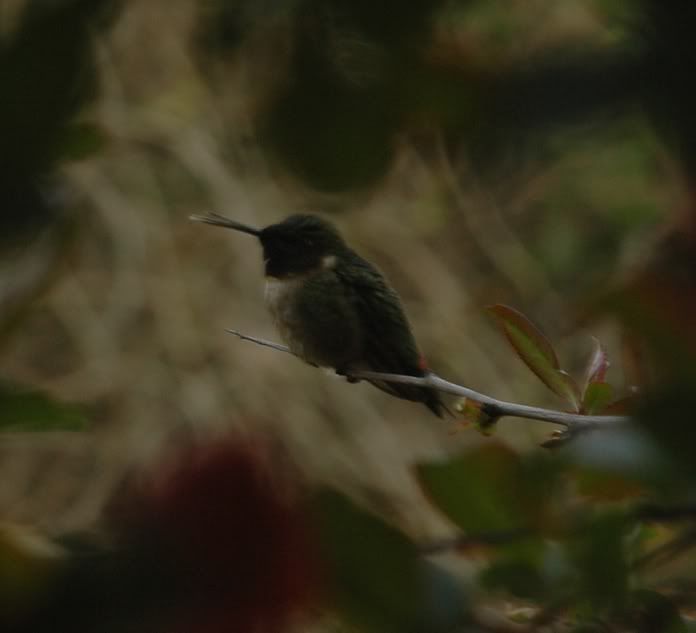 Since I took these pictures I've seen him a couple other times... also caught a glimps of him feeding in the new blooms on our apple tree! So! What's the rule of thumb for humming burd feeders? Time limit? I know they are migratory so is it ok to put a feeder up? I'm just trying to think of ways to still seem him around after the spring blossoms are gone. :) And sorry the pictures aren't the greatest of quality...I was desperate to get a picture of him so I was using my old broken lens which sort of works if I hold it just right....