Howdy, all, I'm Kate, and as much as I should claim to be, you know, a grown-up, I'm a giant twelve-year-old living in a grown-up's body. Recently, my parents announced they were coming for a visit, so I've been working getting my apartment (my first space that is mine, all mine, and is still sort of a surreal thing even after two years) spit-spot. Of course, it's a work in progress thanks to the fact that I can't paint, put in new carpet, or make any major structural changes, but I'm trying.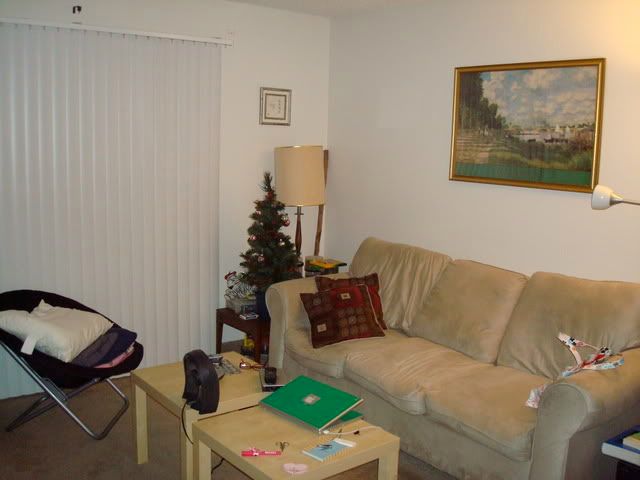 My humble abode, the front room edition.
I know it's not just my bedroom, but I thought a couple extra shots wouldn't hurt, especially given that it's pretty. Though I need to take my Christmas tree down and put it back in its box.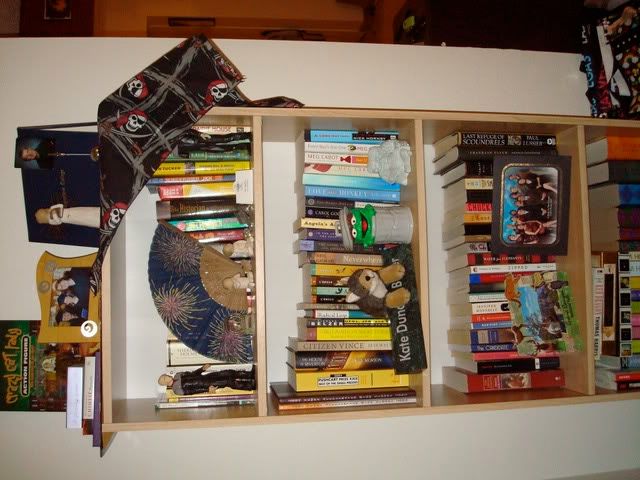 My bookshelf, as cluttered as it may be
.
A couple close-ups
. I'll admit that I never throw anything away; the Oscar the Grouch bank is from when I was a little girl. It was one of the first presents my dad bought me. The name placard was a graduation gift from my godmother; the children reading statuette was from my mentor teacher when I was student teaching. And, of course, Jean Luc Picard. (The fan was a gift from a friend who went to Japan.)
My bedroom
. I still have a twin bed because I bought it three years ago and it was expensive and is still in really good shape. I kind of went for a "black and white", zebra-inspired theme, but it's ruined by the flowered comforter.
A sorry attempt at a bedside table
. My dressers are both plastic storage containers, but I use it as a bedside table. Lotion, books, my DS carrying case, and boxes for my jewelery.
The rest of the bedroom
. I made the TV stand out of those build-'em-yourself shelving units. I wanted something that would fit under the window (and the cats' window seat). I like how it looks, though I need to find better things to store in it than the cable box and my comic book trades.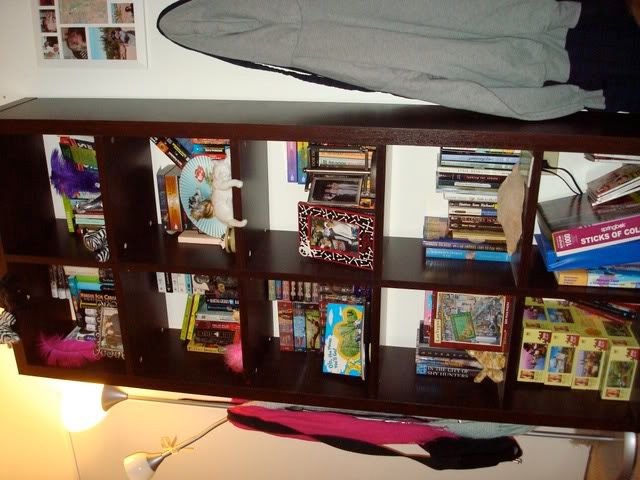 More books, as promised.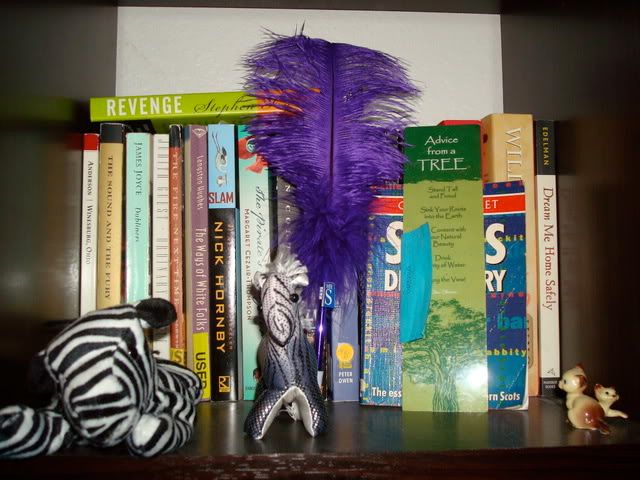 More random belongings.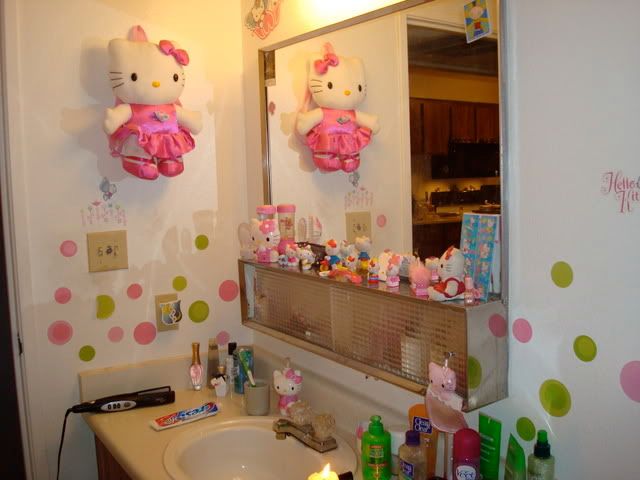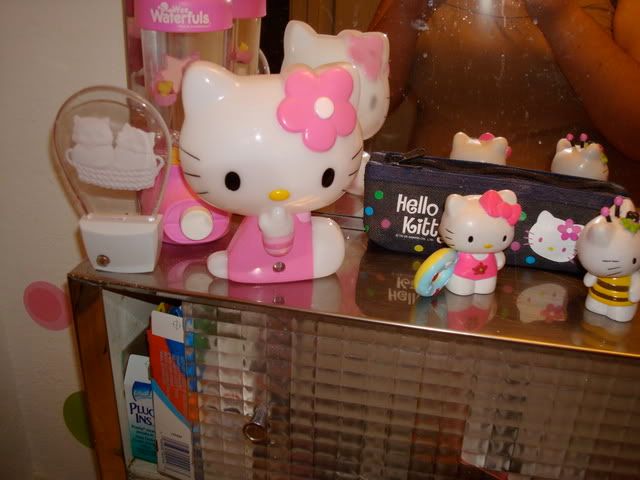 The greatest bathroom in the universe.
With removable decals so I can feel okay about sticking them all over.