hey everyone, i'm denise, 16. i thought i'd share my little room with this community. i rearrange it like once a month, as i get bored very quickly. these pictures are sort of dim but that's sort of just the natural lighting of my room. i definetly need a better light source. anyway, moving on!
the door when you come in; daily show poster, denis leary promo thing from like 1994. it's been there since then. i can't take it down.
kinda what you see when you come in. my walls are indeed pale yellow in color.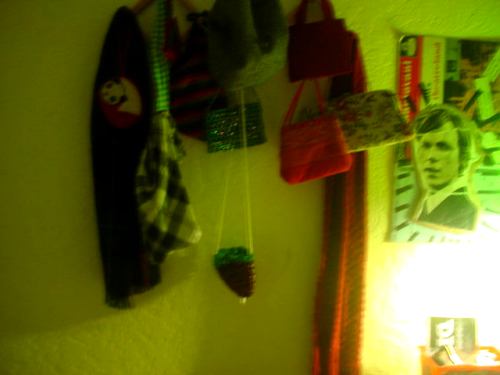 dark shot of purses and scarfs and things by the door
closeup of the thing i made.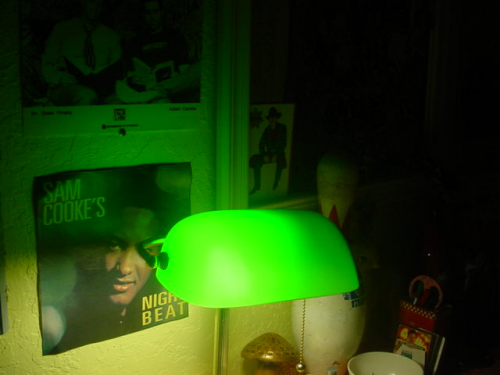 lamp.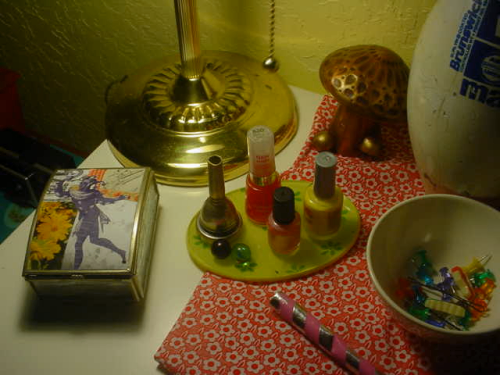 top of dresser, shroomy, jewelry box, tacks, polishes, mouthpiece.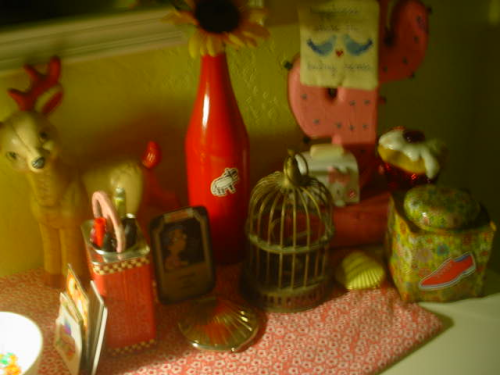 more of top of dresser, my favorites.
shot of dresser itself...i like it a lot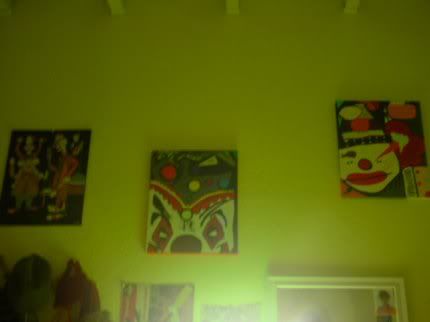 paintings above everything
some of my knick knacks on top of my bookshelf
bookshelllllf
books on the itty bitty bookshelf, can't really see 'em though
open part of closet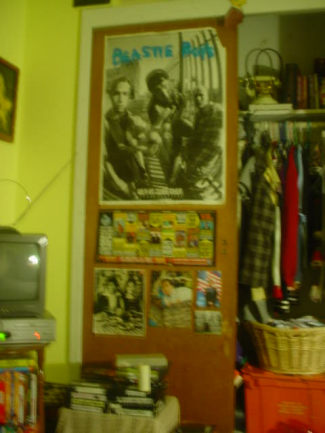 closed side of the closet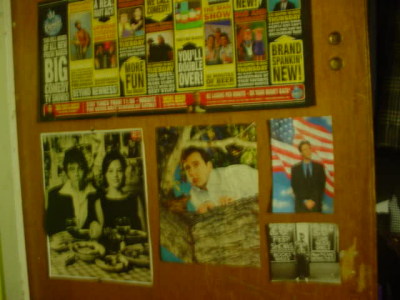 closeup of the pictures. buncha ripouts.
fun little pictures over my closet, conan, beavis and butt-head (hyukhyuk), norm, vanhoutens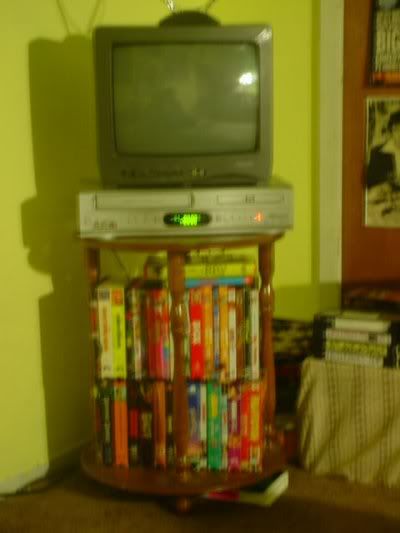 little tv area
movies! when i was done cleaning a certain someone was all offended like at how i filed roll bounce between strangers with candy seasons. i hadn't even noticed. it's like death organizing these because i don't have a shelf. i have a lot more.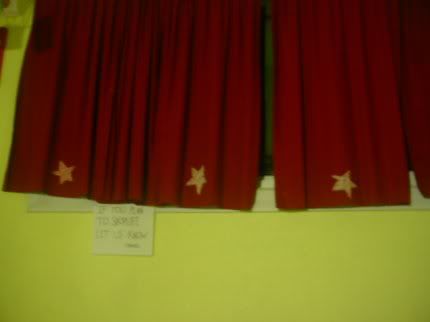 blurry one of the curtains and a sign that reads 'if you plan to shoplift, let us know', don't know why it's there, really
radio, globe, stuff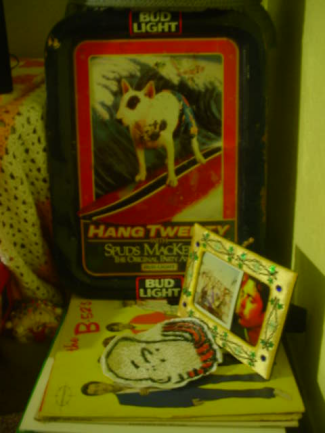 spuds mackenzie, conan thing i'm working on, stacked records, frame
finally, things above the radio and stuff. my favorite part of my room to look at.