So I've been a member of this community for some time and though I've made numerous comments I've yet to post any pictures of our new apartment. We've been here for almost three months now.
Its really a work in progress on a tight budget. I like to call my style Freecycle Chic for lack of a better word. I only have a few pictures and will post more later
Right now I have quilts covering the futon and the recliner. Eventually I will get either a couch or a new futon cover and a slipcover for the recliner. As you can also see we really need window coverings for the sliding glass doors. Everything except the bookcase was through Freecycle. The bookcase I bought off of Craigslist.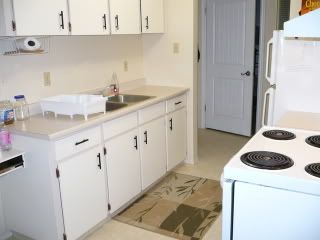 My VERY WHITE kitchen. LOL... Eventually this will be a bamboo wood and Green themed. there is a cute little telephone shelf to the furthest left of the counter. It was holding our microwave but I'm not using it to dry can/jars before they go in the recycle bin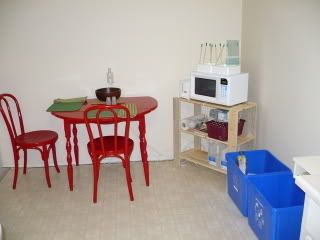 The red kitchen set was my best Freecycle find EVER! I will be repainting it though this summer so I don't end up with a Christmas themed kitchen. The blue bins will also be moved to the storage room. Those things on top of the microwave? My temporary Artsy fartsy baggie dryer I made from leftover styrafoam and chopsticks. lol.
The wall space above the bins I'd like to get these IKEA shelves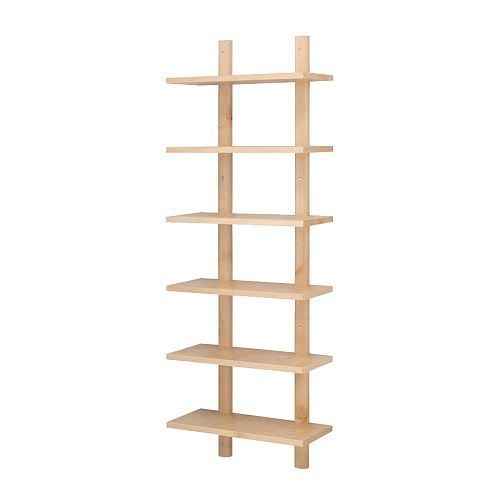 Eventually I'd like the apartment to be very Eco/Green themed and I will post pictures as that happens. Will also post bedroom pictures later.
Fiona
Any ideas or suggestions will be greatly appreciated.