We'd taken possession of the house. Before we went to direct the furniture movers on how to find our house, I made Dany stop at Home Desperate so that I could get tomato and pepper plants. I knew it was almost too late for them but a
vegetable garden
was the very first thing I wanted in my new house. One of the stipulations I had given to our agent was that the house
must
have some dirt on it. People not from NYC-- that's like asking that your 3 bedroom house
must
have 4 bathrooms. I planted them and took a picture: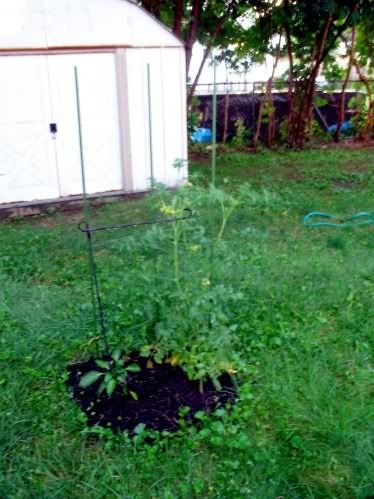 Exactly one year later.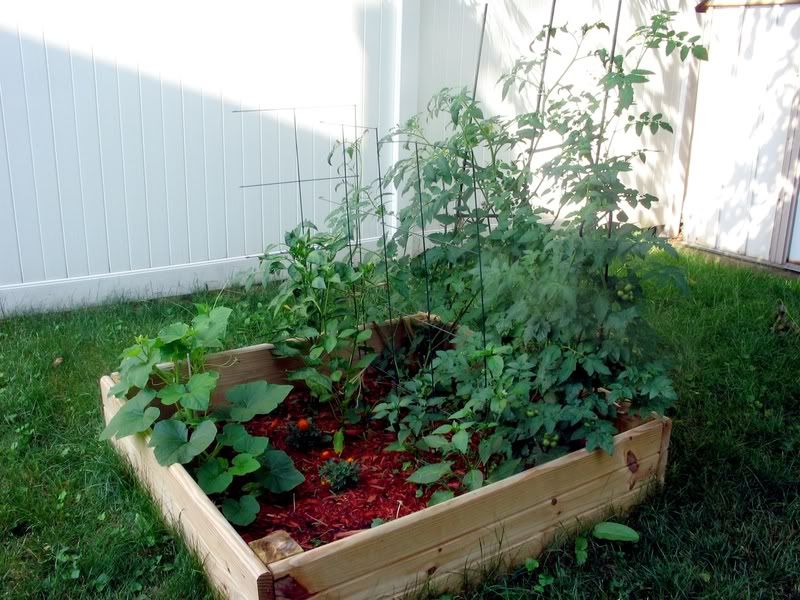 My sad harvest of 2007 My pepper plants just disappeared. Gnawed to death by some still unknown creature. The suspects are cats, squirrels or raccoon. My money is on raccoon. The tomatoes struggled valiantly on. Tomatoes are pretty darn hardy, considering. I think this was taken in late August.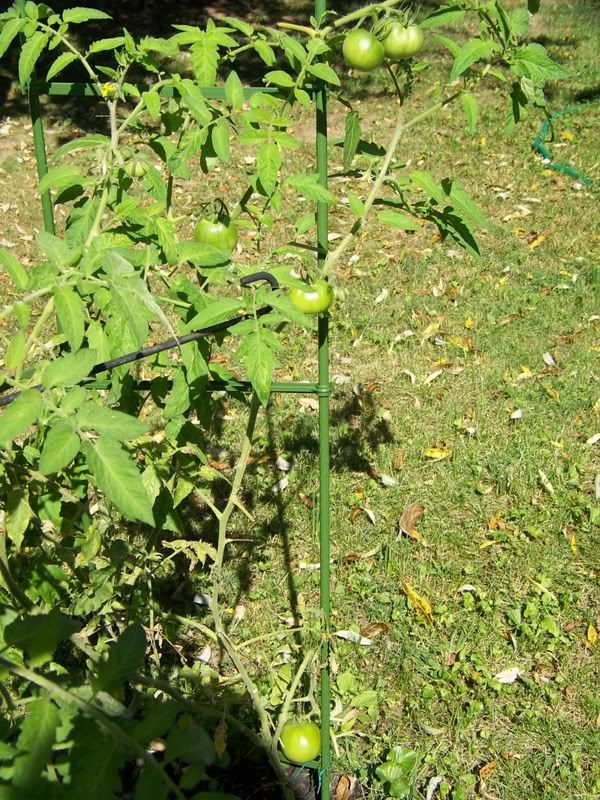 Taken today: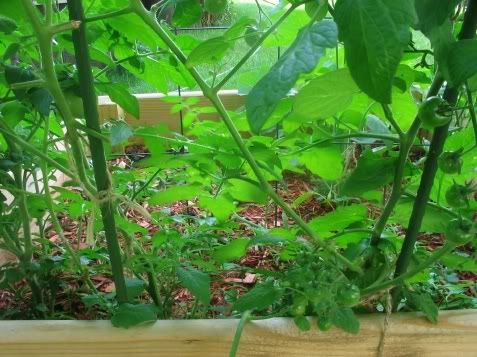 That's only a small section. I like how the green tomatoes play camouflage and hide in all the leafery. Me and the boy occasionally snip suckers on weekends but the tomatoes pay no heed to how often I can get this task done and shoot off suckers at an amazing rate. Another humungoid difference between this year and last: Last year, I had just put the plants to ground This year I've
already
tasted the fruits of my labor with some great broccoli and fantastic peppers.