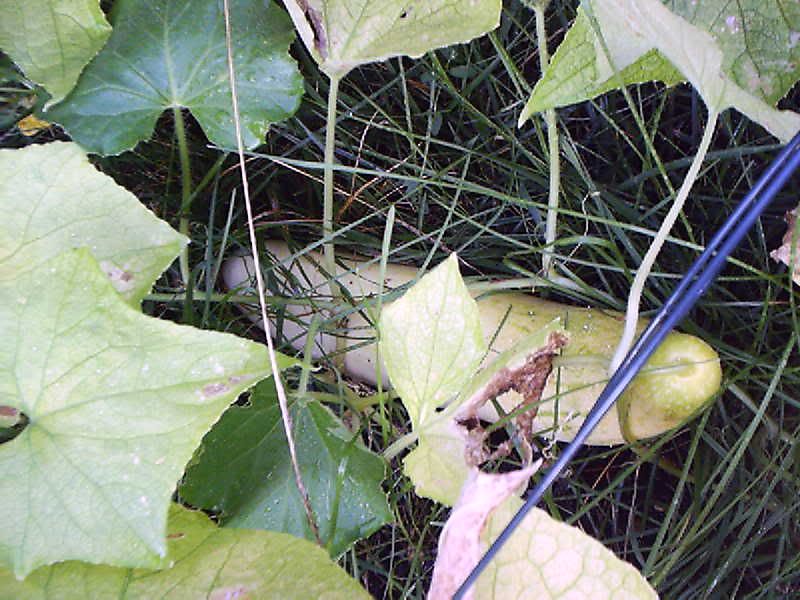 I think it may be a squash. It could be a cucumber, but I don't think so.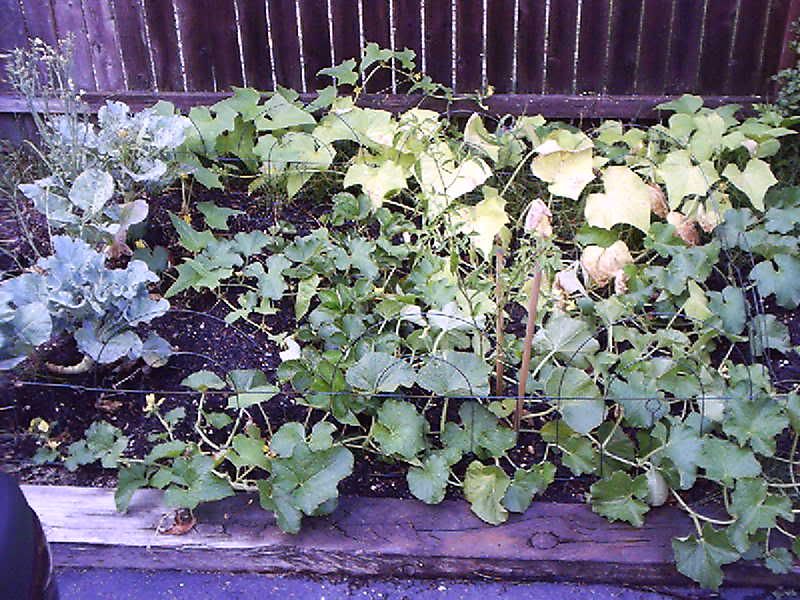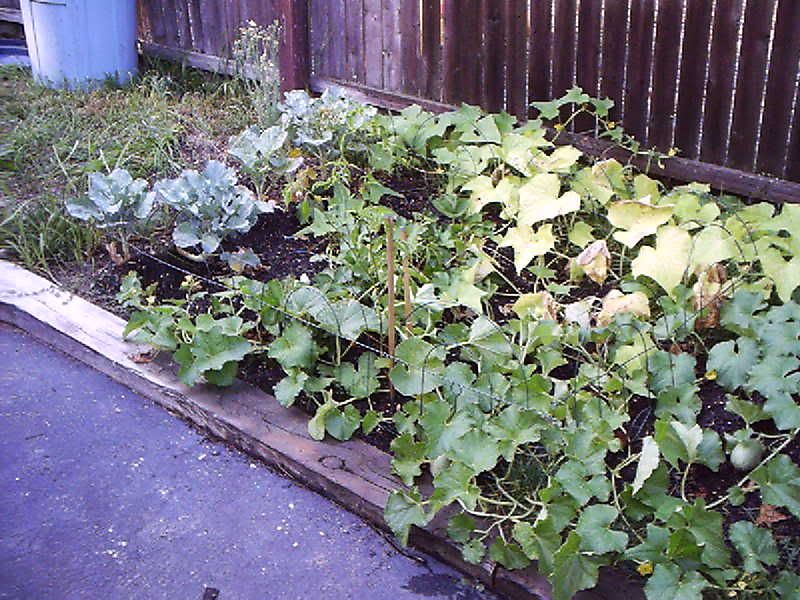 You can see the peppers, the cucumbers, the broccoli, the strawberries and the unidentified object's vine.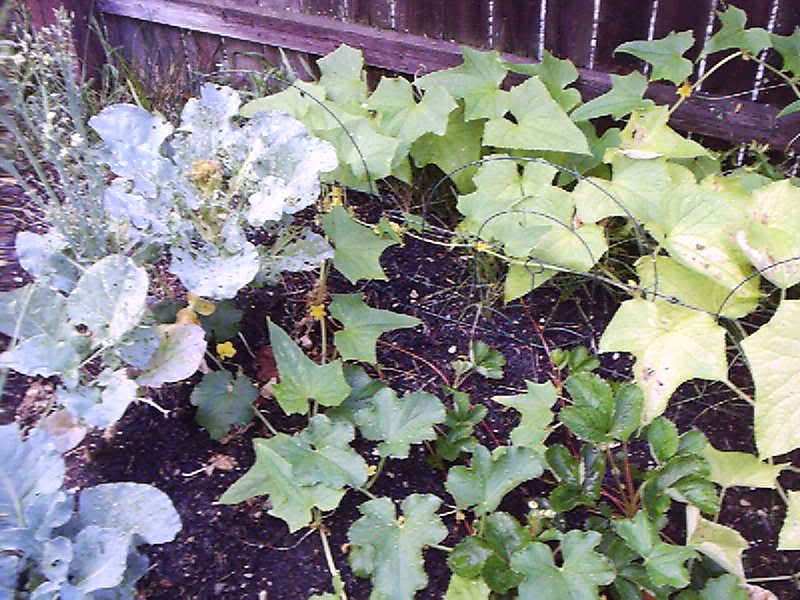 This picture is focusing mainly on the branching of the strawberries but you can see the bug-eaten broccoli also.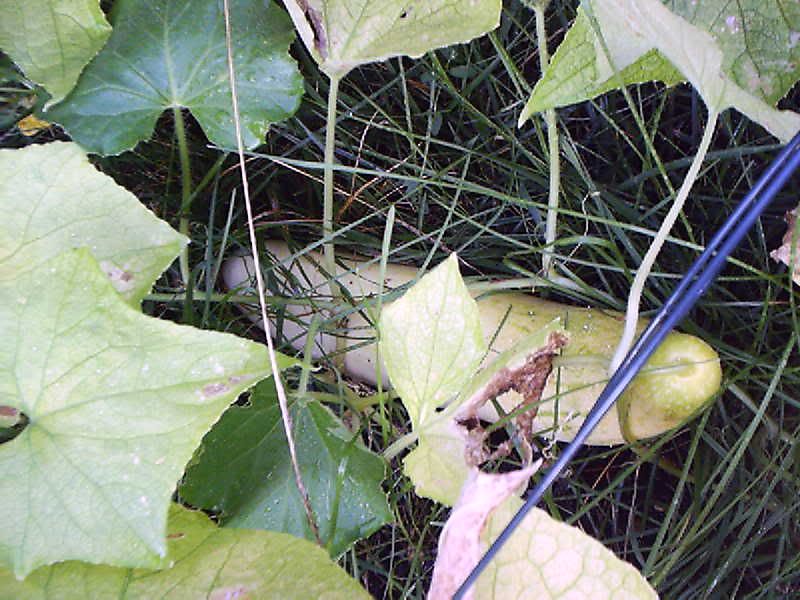 Something. Here are my two baby cucumbers growing: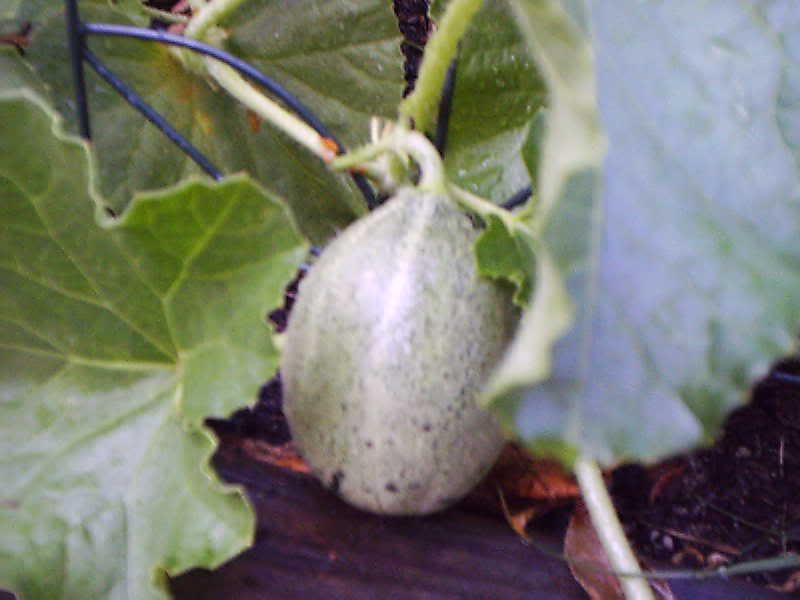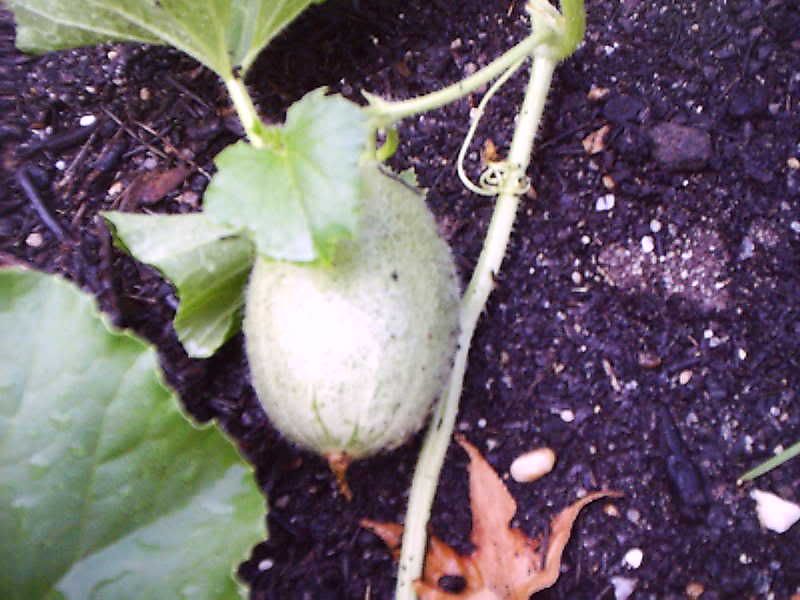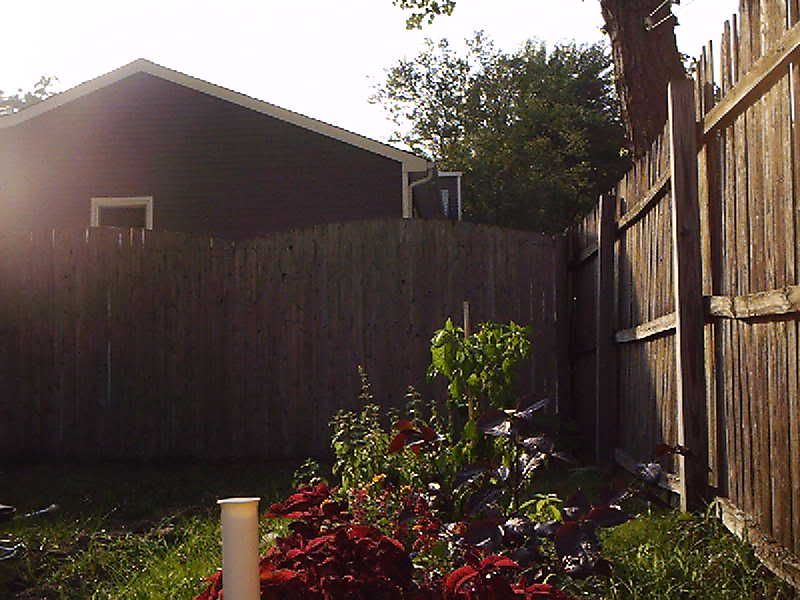 A bad picture of a bad garden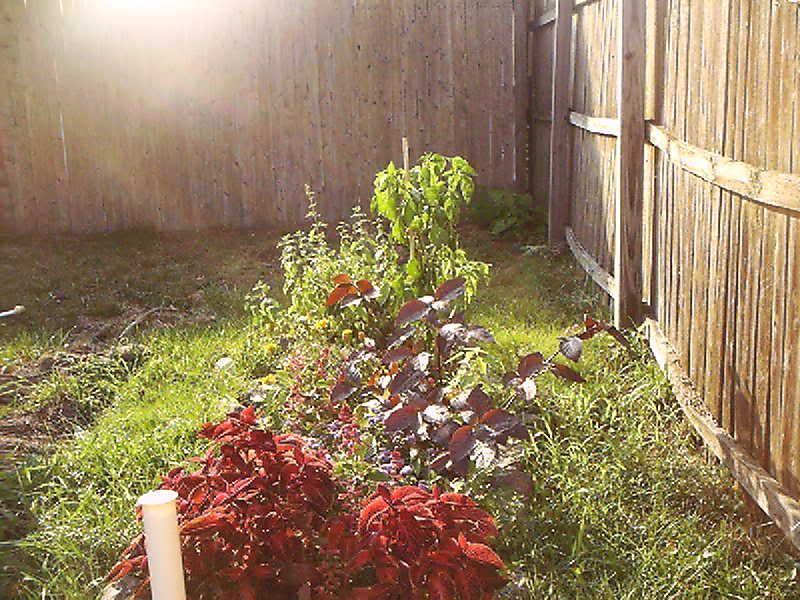 and another. Pepper plant: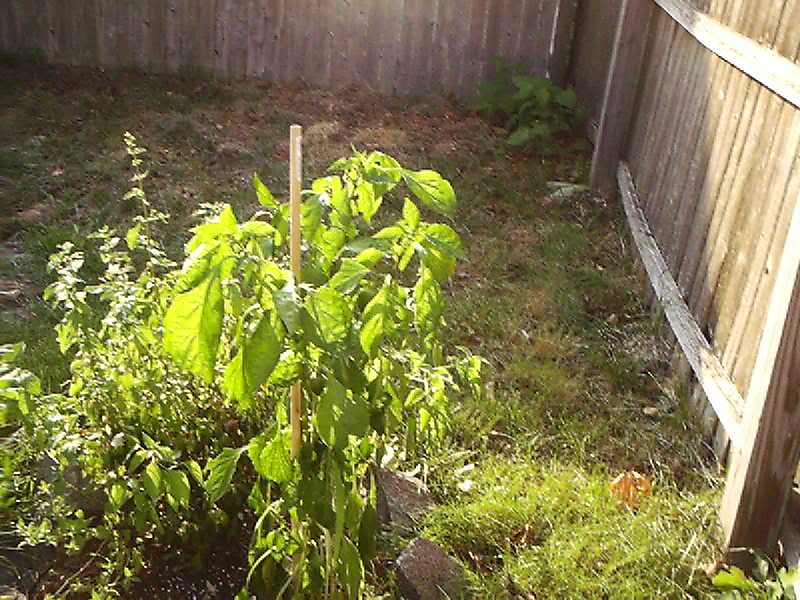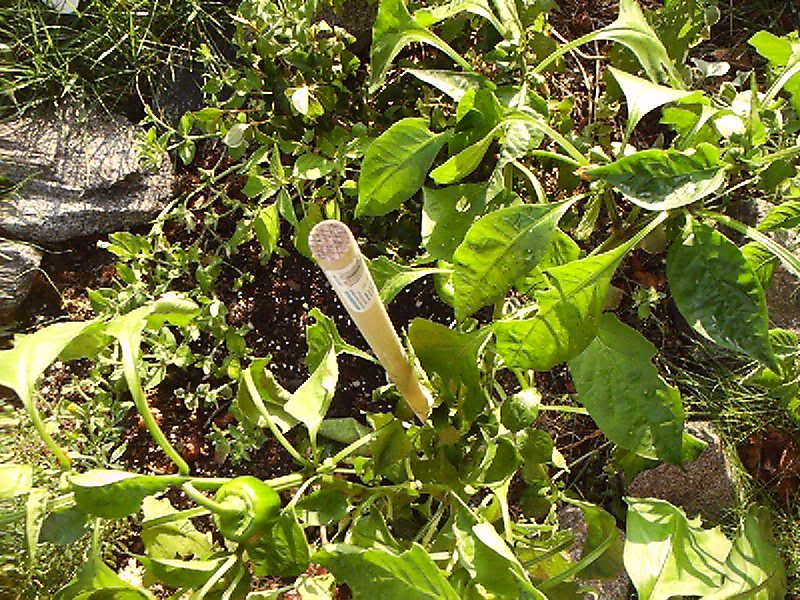 You can (hardly) see some of the peppers growing. They are getting big! I started these gardens a few months ago. So I'm fairly new to the whole
gardening
thing and I'm only a young girl so please don't be too harsh! Haha. I'm also new to the community but I know you all love pictures!! I'm going to clean up the gardens tomorrow, especially my flower garden. I hate it. So hi everybody!