This is a close up of one of the African Impatien flowers: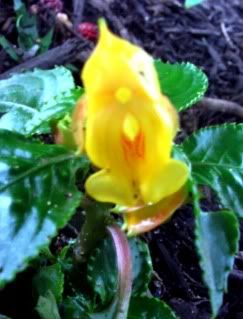 Pretty and unusual. Most of the plants have many of these flowers. And even though they are teeny, tiny it would still be great if only the plant had grown some.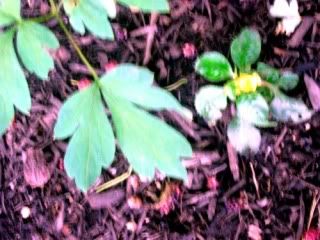 The plant has not grown an inch from it's seedling stage. The leaf above it is from a bleeding heart. The leaf is much bigger than the plant. I don't know if that is the natural size of the plant or whether it's stunted like the rest of my in-ground plants due to, I think, the awful weather we've been having.