Before I passout with my migraine I had to post these to see if any of you heard or have seen these before. Ok the first is a vine coming over from my neighbors house. I have this sweet mexican family. They introduced themselves when they hired a mariachi band to play for labor day weekend. (turns out the band was really fricken good). So that previous question of, Is this a pepper or not is a big ol YES! And I was warned they are smoking hot. So my husband should love them. Ok this vine I thought was grapes. Man was I wrong. The old owner of the house said it was squash but I didn't believe her. But I have never seen squash like this. So any ideas guys?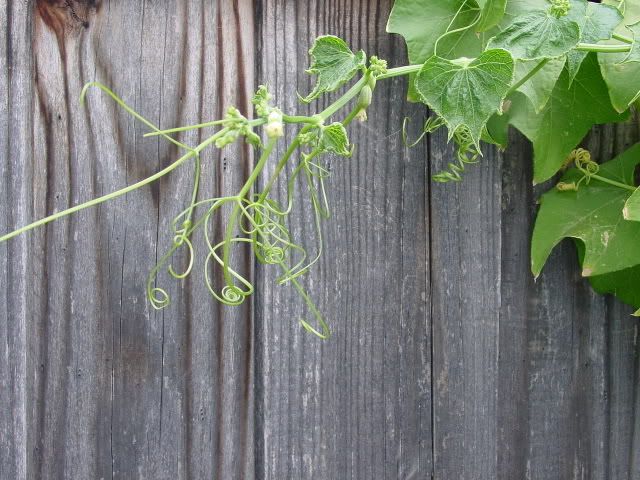 The flowers of the vine: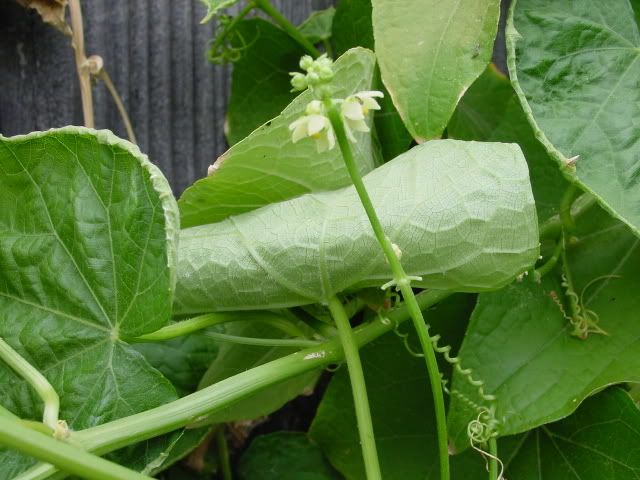 And the alien pod I am calling it that is sprouting off the vine: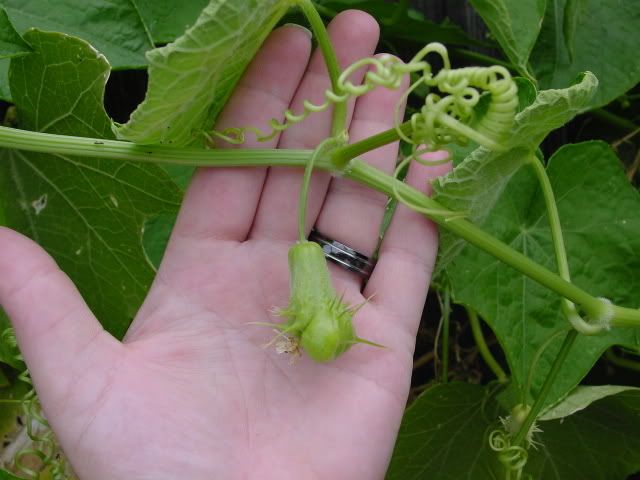 I must share the neighbors corn that has to be 12 feet tall. The bottom of the fenceline there is at 5'4 cause that is how tall I stand and that is right at my head level.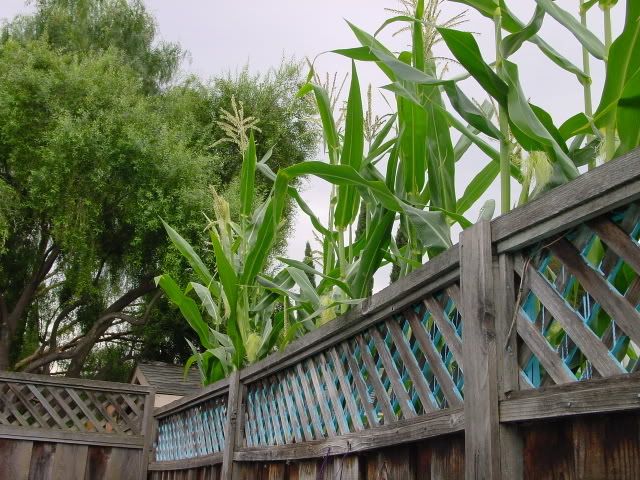 I so want to steal some of their corn! My bad I wont. And my eggplant flowering.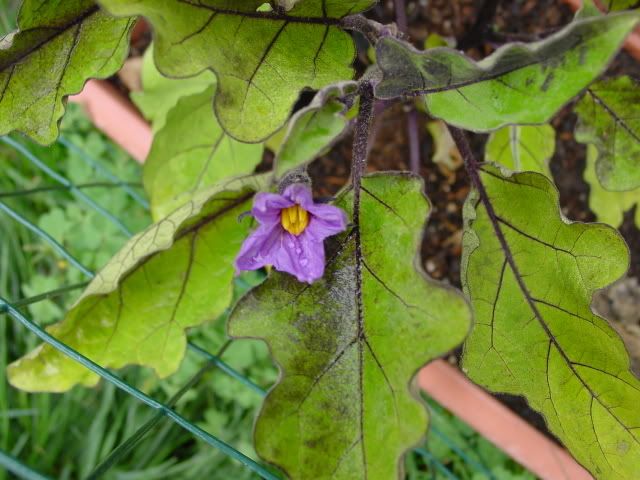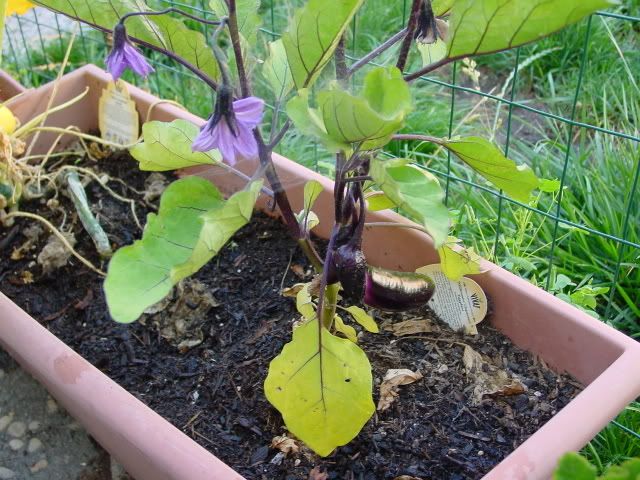 And lastly cause this is my favorite flowers. My black eyed susans aka rubdeckia (sp?)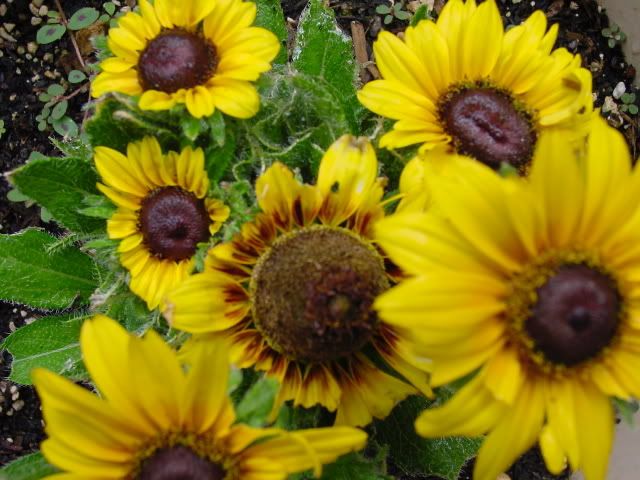 Oh and the peppers in question from above: