I got this bulb before hallowen, and I think I planted it just afterwards. It took a long time to bud. And it took even longer to bloom. The stalks kept stretching and stretching, and I started to think maybe it was just too cold in my house (I lose many plants this way).
Well, I thought I would share its bloom with you guys.
And to ask a question: When YOU grow them, what do you do when they finish their bloom? Surprisingly enough, there IS another stalk of buds coming out of the bulb. So it will be a while before it's finished blooming. When do I cut back their leaves? How much or what type of fertilizer should I feed them when they finish blooming?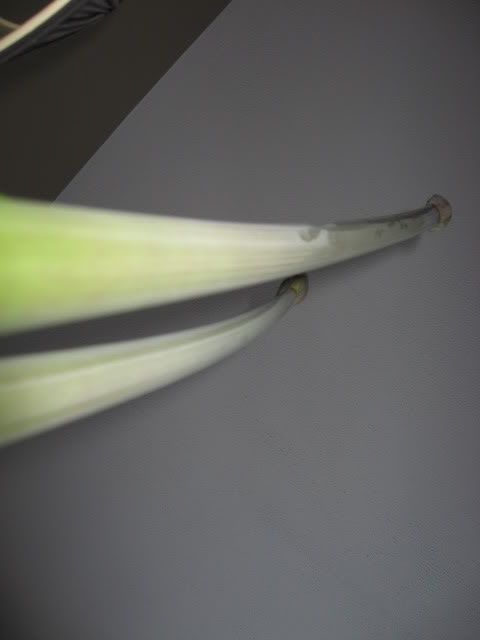 We waited for the longest time for these two to open up.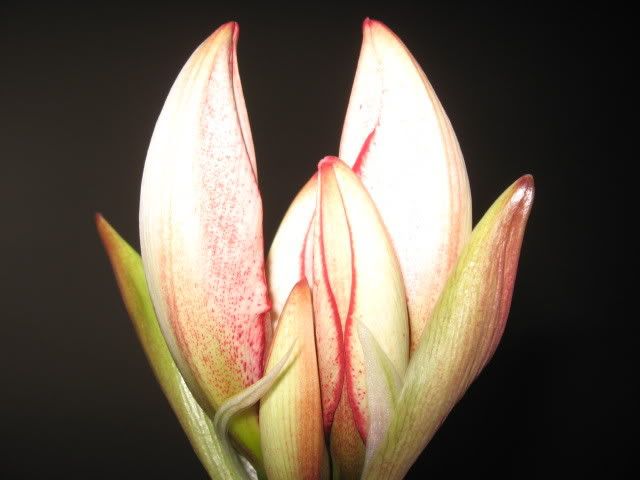 The anticipation by this point was killing us. This is one of the priciest ones they sold at the shop.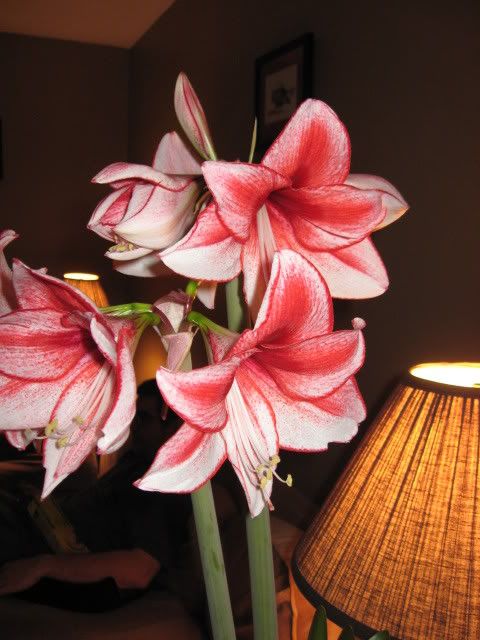 Nice to see flowers in the dead of winter! I'd like to keep this plant and bulb alive for as long as possible.