I have to admit, the mutant alien sunflower sent from Uranus to probe me is kinda growing on me.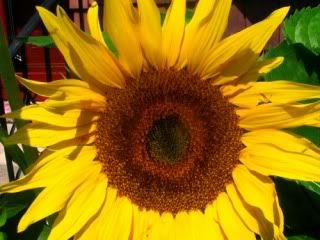 And he does give our guests something to say the minute they come through the front door.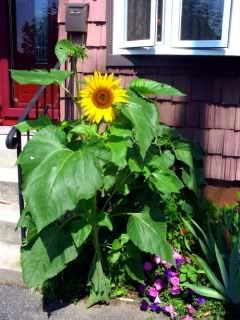 I am not the only one just a tad creeped-out by giant sunflowers it seems.