Read more Hello I am a lurker...of this community...so I decided to finally show pics of my apt.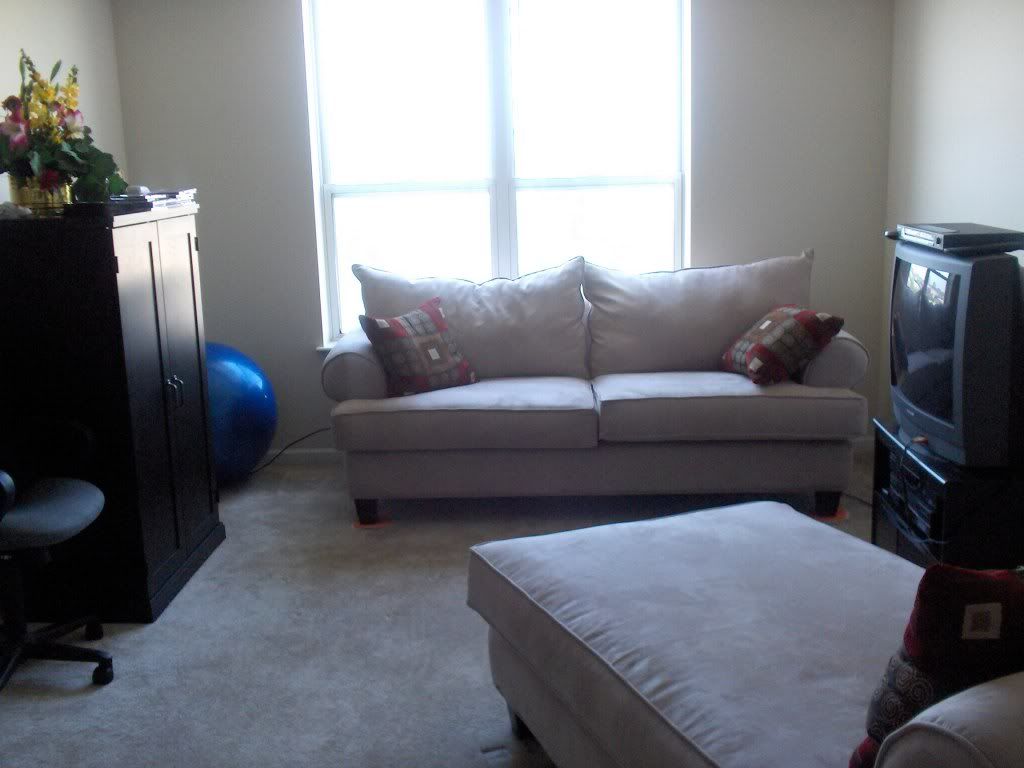 this is when I first moved in...I've been trying to make it look bigger...so I rearranged...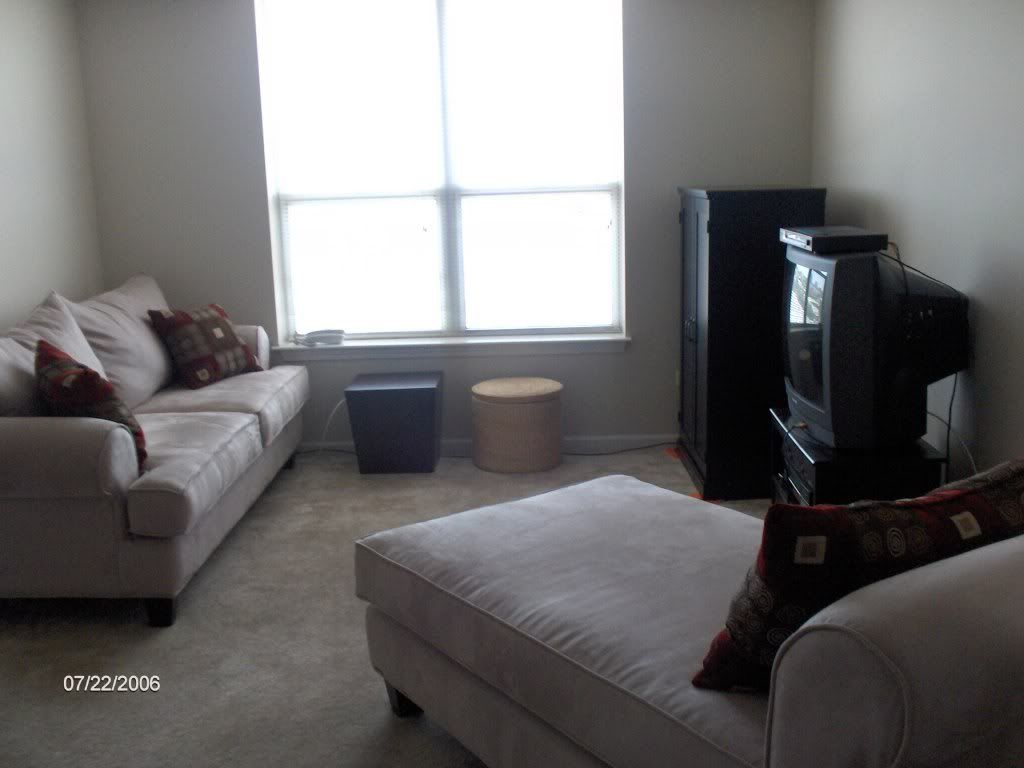 this didn't really work out so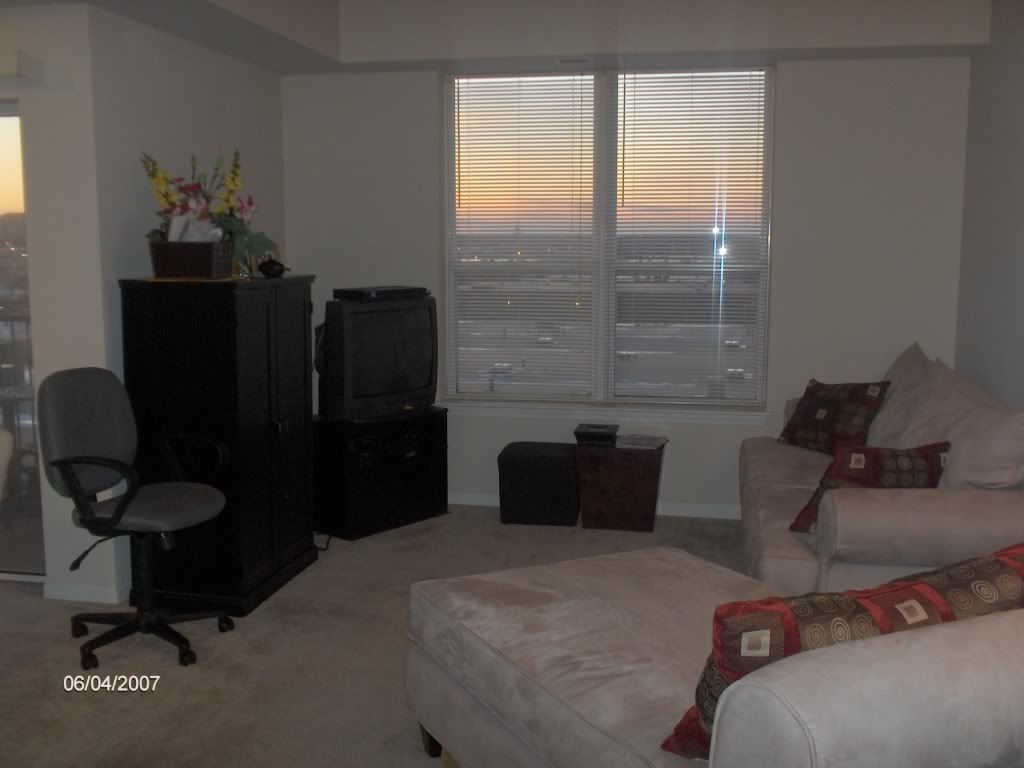 this is how it is now. I want to buy a cute red rug to go in here....Do you guys think it would be too much red? Thanks for looking.