Hello all! I decided it was time to delurk and post my garden. I live in Zone 7 and it's mostly hot and pretty dry these days. This is my second year gardening. We built some raised beds last year using big railroad ties. We lined the beds with weed control cloth and lined the inside of the wood with plastic to prevent chemical leaching and then had load of soil delivered.

My tomato plants mostly came from Burpee and have really taken off, but honestly, they're too big! Does anyone have experience taming out of control plants? I've already had to tie the plant cages to stakes and the fence to keep them from falling down.
It's hard to get perspective, but the tallest plants are taller than I am (and I'm 5'7").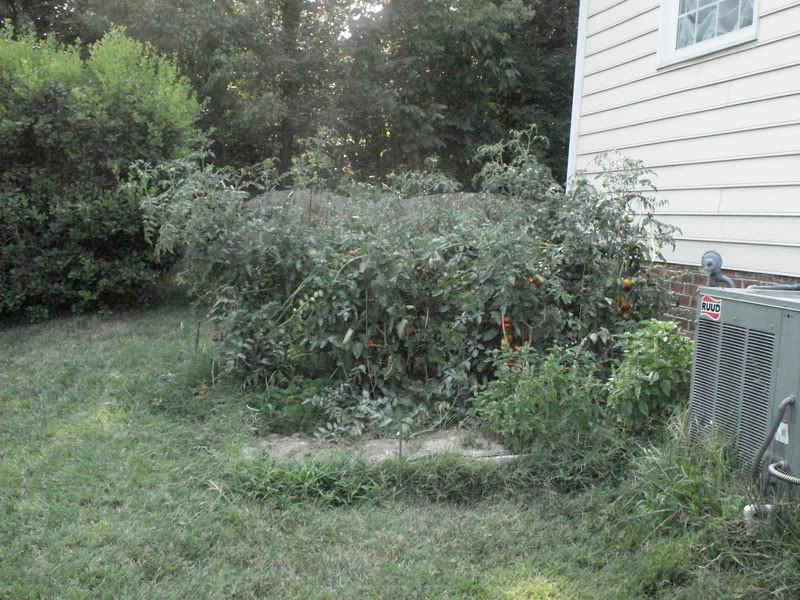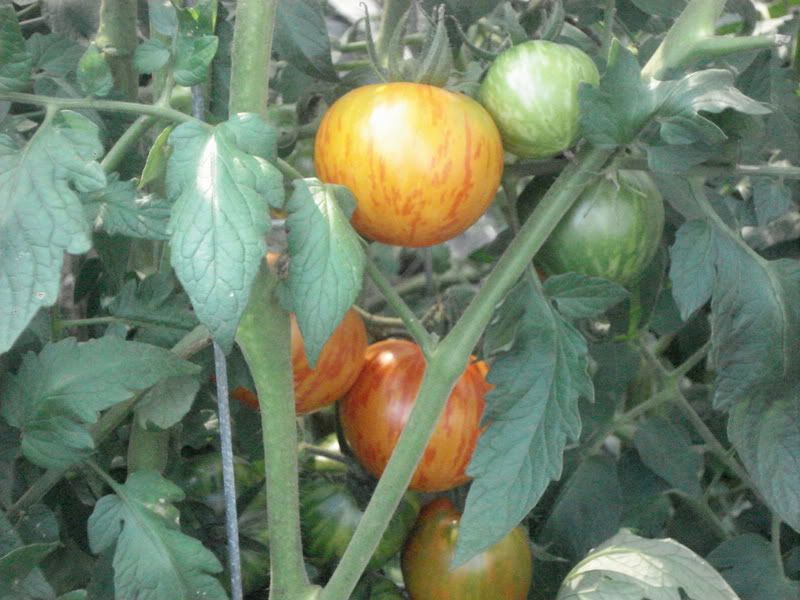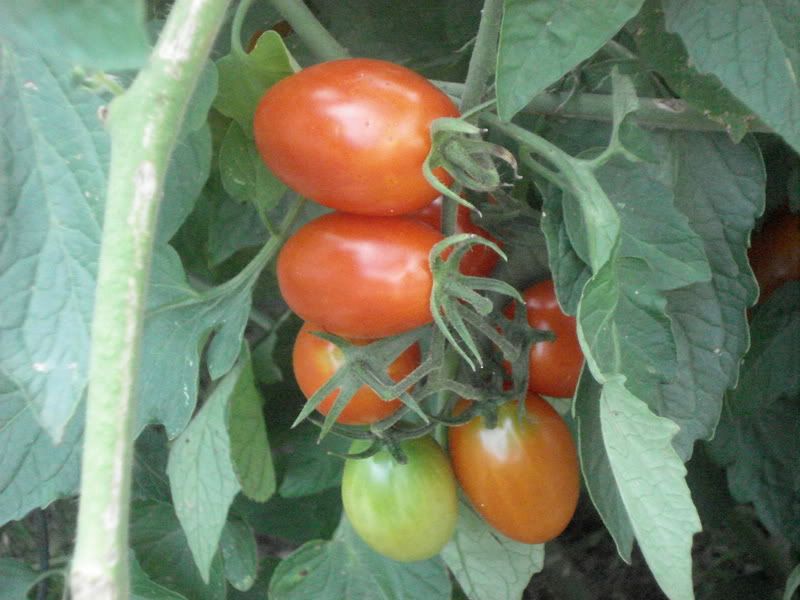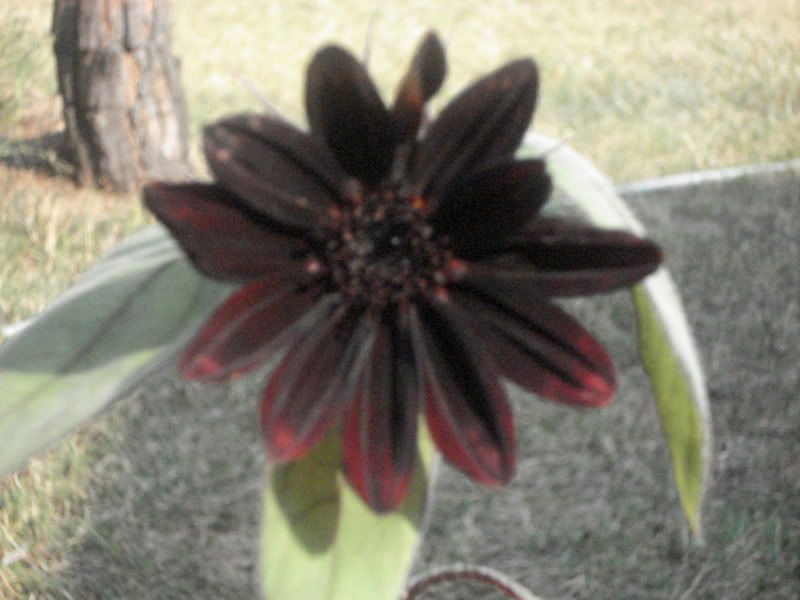 A small seed from Burpee (I think it was a Chianti Sunflower).