These are going to be bananas soon, right?! :)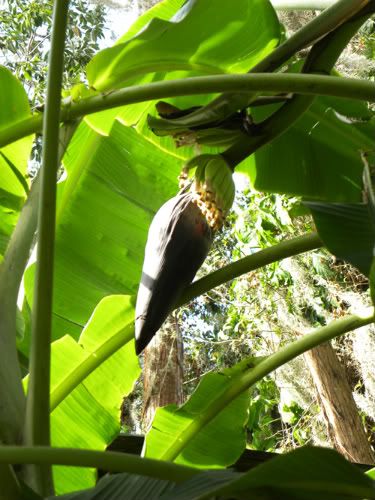 I also have a couple plants I would really love to know what they are (and if I should stay away from them! The red thing looks sketchy!)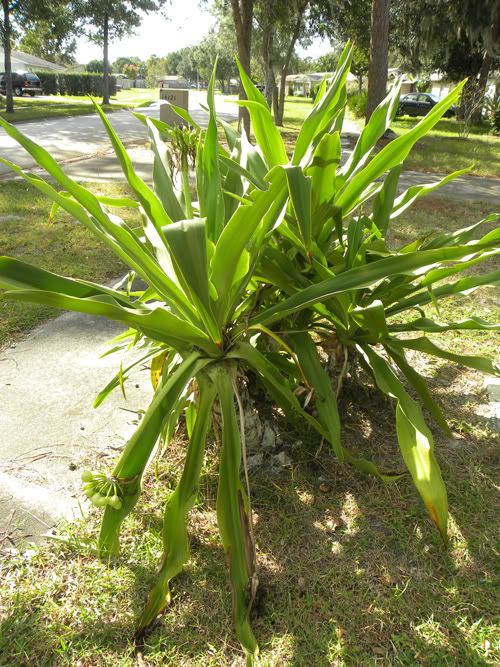 This is outside the front on the neighbor's side of the driveways. It has these little bulbs:
They are currently not flowering anymore but when they did have flowers, they were long, thin, and white, and curled a bit at the edges. What is this?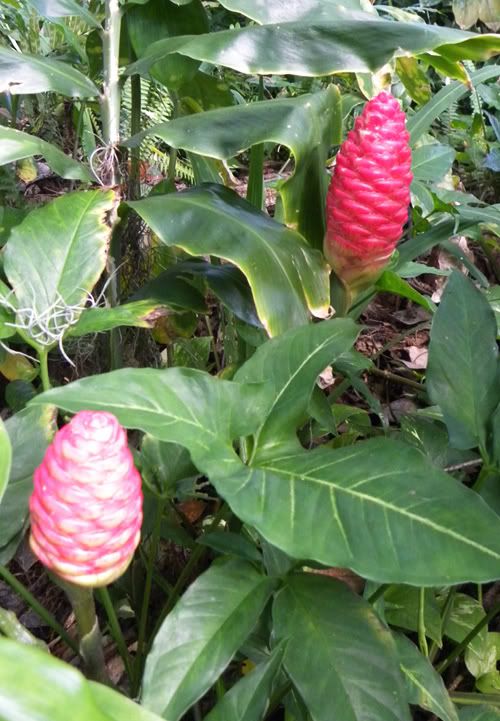 What the heck are these things?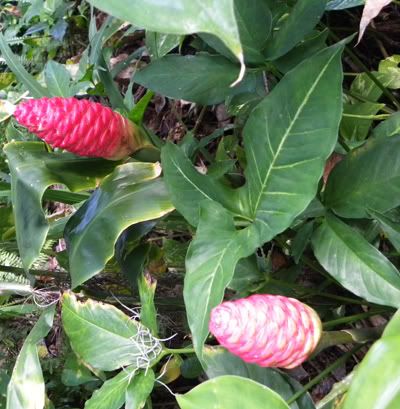 They are in the backyard which is kind of swampy, the further back you go. a couple more shots of my nana trees :)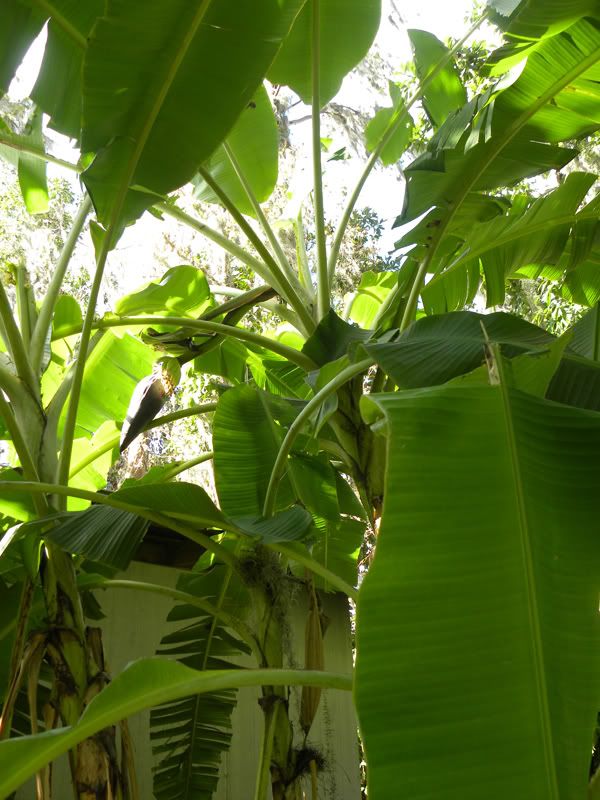 And my small container garden: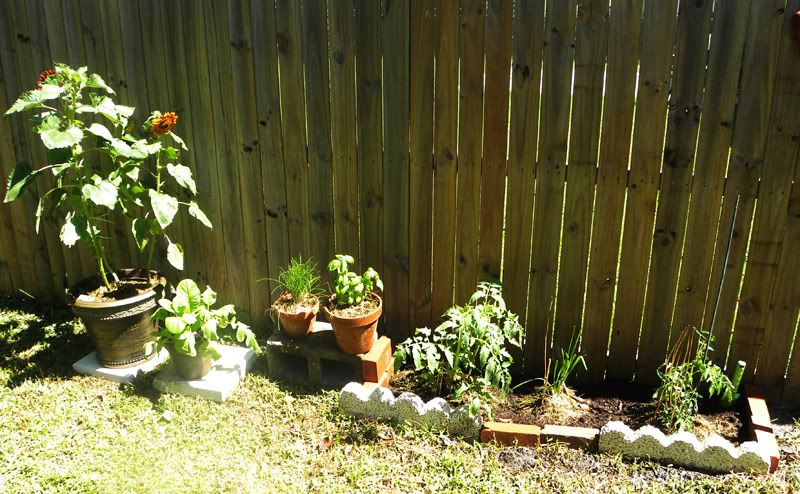 Since this photo, the red sunflowers have died (What is their average lifespan? I did try to google before asking) The radishes have been eaten, and I have added oregano and parsley in their own cute little pots. The tomato plants are about 5x that size now. I am also trying to sprout a couple fallen bulbs from the first unknown plant, one of them is coming up!
One more question, since it's getting chilly, naturally I'm worried about my plants. Since they're all in containers except for the tomato plant, I wanted to move them inside my garage which has been closed off into another "room". There is no vent in there for the AC, will this be an issue? And will regular fluorescent bulbs give them the right type/amount of light? The way my house is set up, all the windows face N/S so there's no time when the sun comes directly into any window. I know that was a lot of questions, thank you so much in advance for any help!! :)