Around these parts (Long Island, NY) Mother's Day is the traditional planting day but that doesn't mean I can't already have blooms. The rose bush that I wanted to get rid of but my family was aghast at the idea has started a wee bit early this year: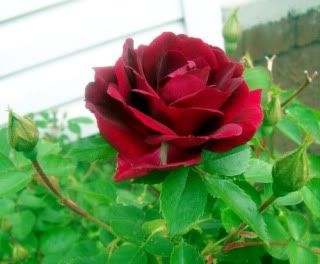 I've never seen so many flowers on my iris before. It's got over a dozen.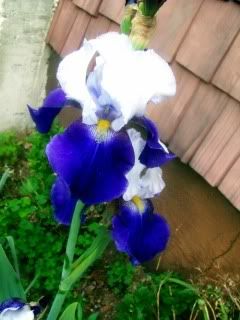 The columbine I started from seed last February is finally in bloom. Almost. This is the first guy not fully opened, looking like the Predator: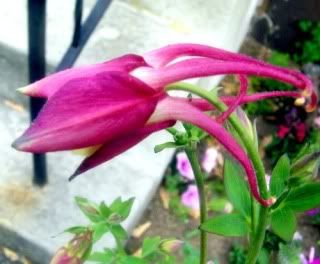 Last year was the first year I grew these petunias in the front flower bed. The spread very nicely and kept the weeds down by doing so and looked great as a backdrop to my taller, showier flowers.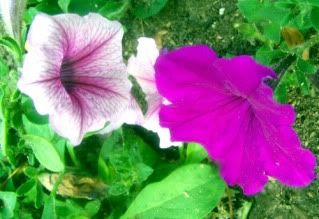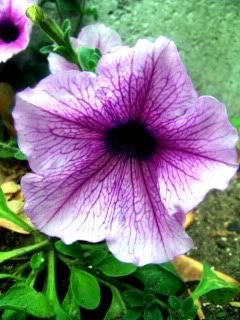 And marigolds. I can't be without marigolds. The ones I started from seed are not yet blooming. These I bought to fill out the border since I don't have enough room to start enough marigolds to fill it.