This is the story of a boy, 18 years old, residing in Staten Island, New York.
Desk - In Use To the immediate left of the door:
Mirror I re-made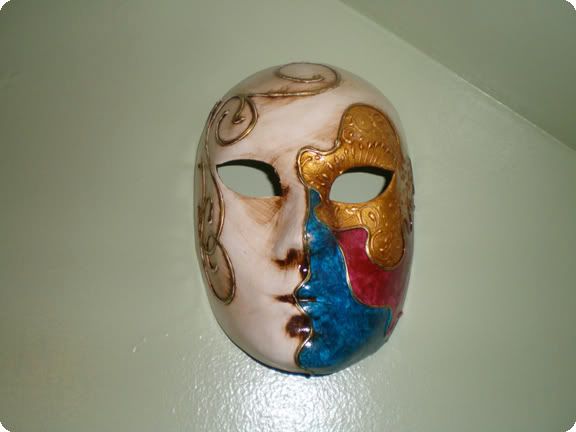 My first Venetian mask
My "B" and some photos
Hot Hot Heat, Tegan and Sara The streaks always show up when I photograph this area. It doesn't show in person, though, for some reason.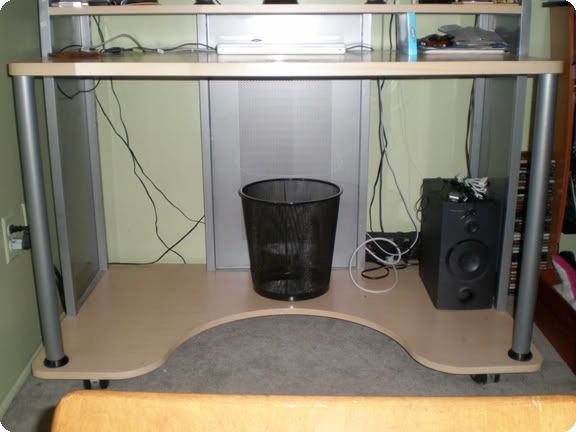 Place for hamper, trash, soundsystem To the right of the desk:
The area with my dog bed
Batt-Power candles, old-fashioned phone, cell, incense holder, iremote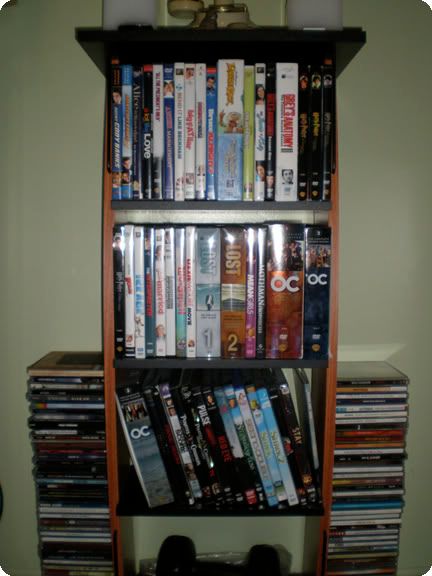 Not Pictured: Joan of Arcadia - Season One
Yes, that's Cher To the right of the dvds/cds: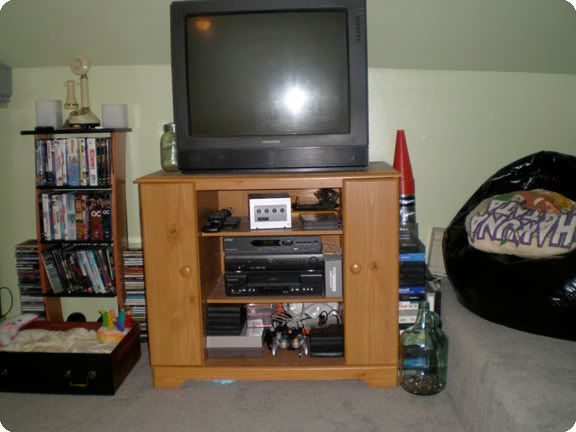 Gamecube, Cable, DVD, VCR, Nintendo On top of step: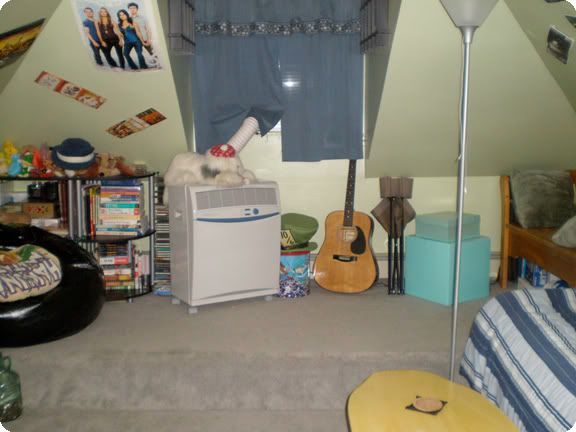 That's my big ass air conditioner
Yes, I like The O.C.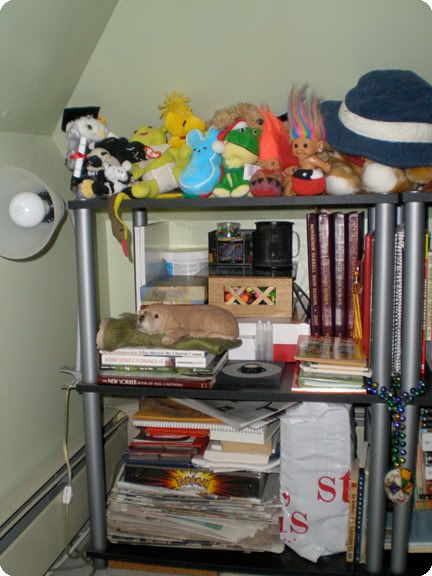 And stuffed animals and pokemon. The papers under the pokemon binder are my writing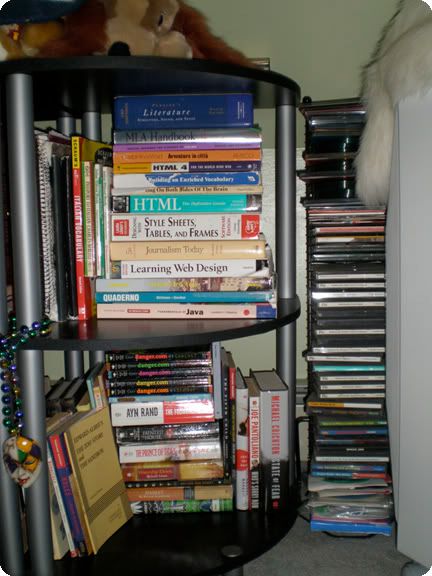 Old school books, books I won't throw away
Small window, SMALL
How usually seen, obviously. PS. Don't rag on the stuffed animal dog on top of the a/c. It was my grandmother's, and I keep it out because it reminds me of her.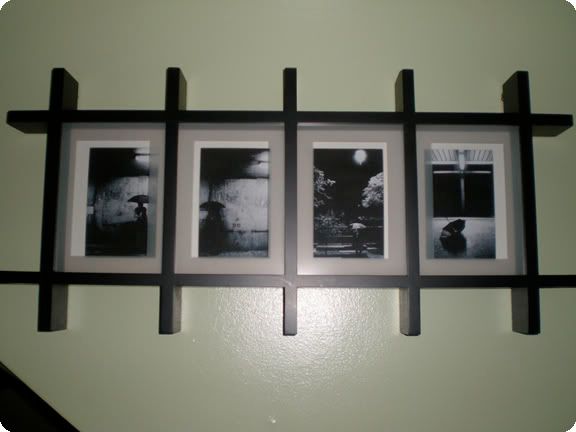 Prints 1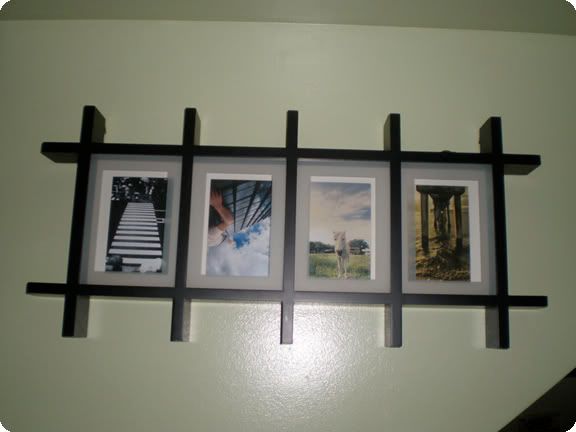 Prints 2 (I like rain/umbrellas)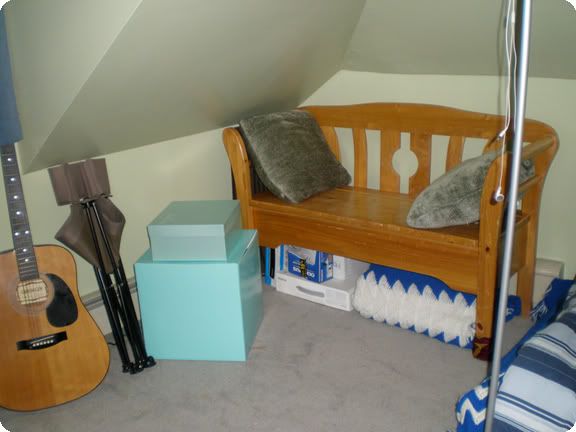 The bench usually goes under the window, and the a/c is where the bench is now. Right side of room:
I SLEEP
Lamp, Posters: Bright Eyes, Jimmy Eat World, Nada Surf, Jimmy Eat World, The Early November, Rooney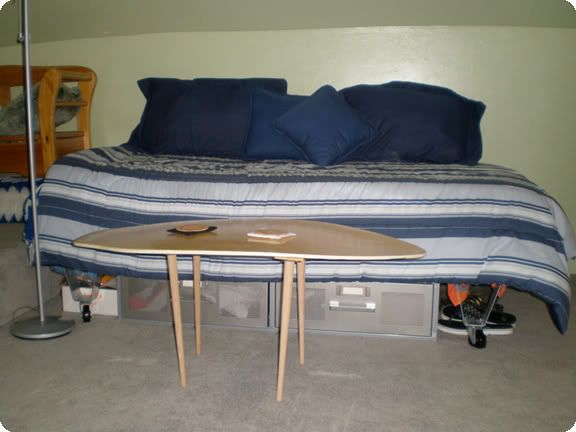 I made the coffee table (yes, it is fragile, thanks), and the coasters
PBTeen Knock Offs FTW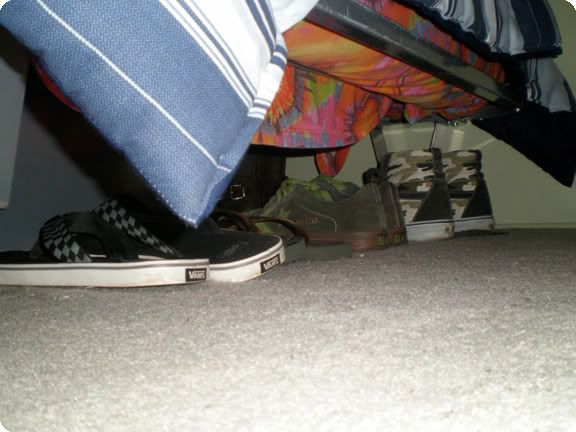 My spare feet To the right of bed: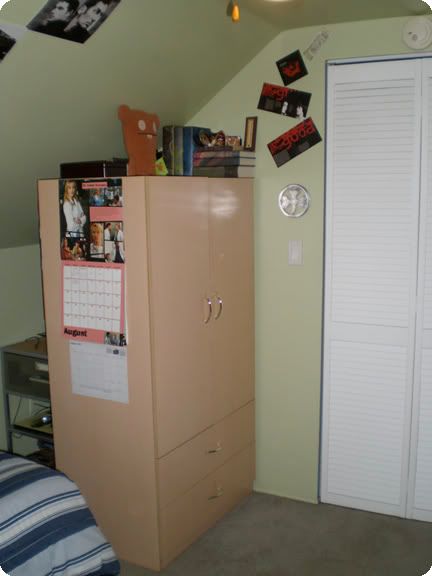 GA Calendar, iCal - School Calendar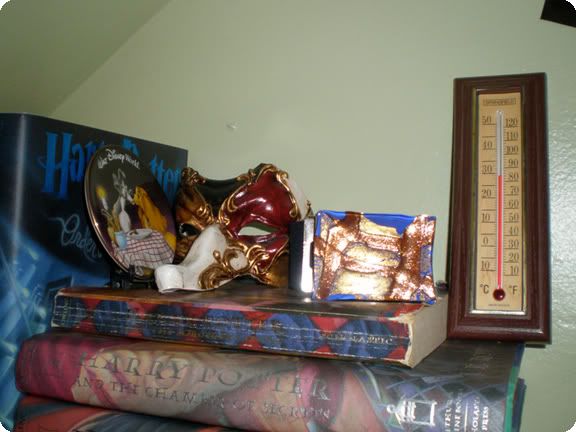 Harry Potter collection, Lady & The Tramp (rules you), 2nd Venetian mask, Murano Glass Belt, Thermometer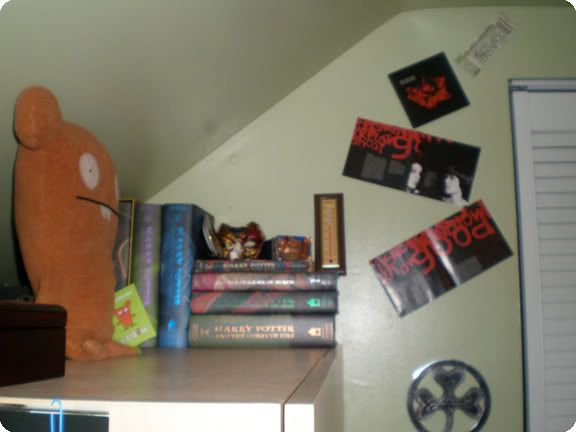 Chuckanucka's hideaway (the box = jewelry box), Posters: Tegan and Sara, Ticket: Signed by Tegan and Sara
LOL, I KNOW.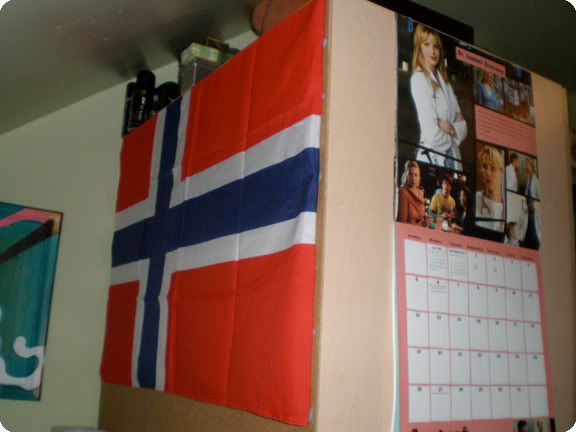 I'm only part norwegian, but everyone else in the family only has irish or italian pride.
I hide stuff Behind the closet: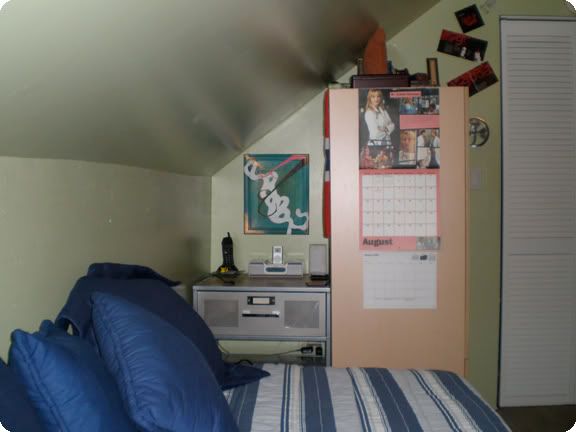 Nightstand area The painting is by my friend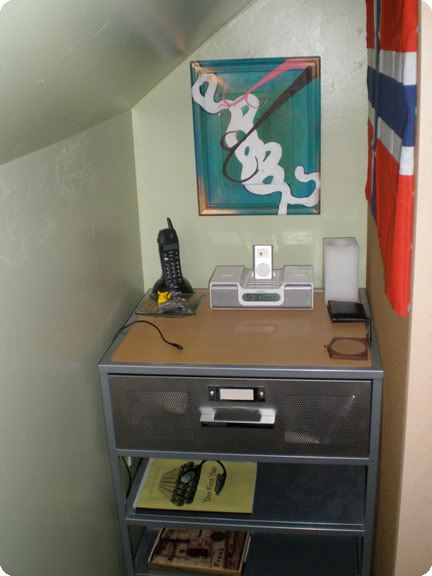 Cell charger, Keys dish (yes, Pikachu), Phone, iHome, Batt-Power candle, wallet, coaster. My drawers are messy, apparently. If you see any naughty pictures, let me know so I can hide it better. The exit:
I hate the fan. I broke it when I was little. Now it's like...not entirely in the ceiling. And finally, the boy behind it all: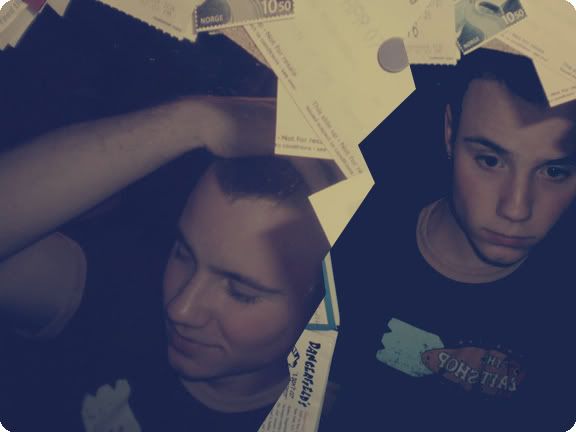 Brandon, 18, College Freshman I like friends, if you're interested!