you might remember that my bedroom used to look like this: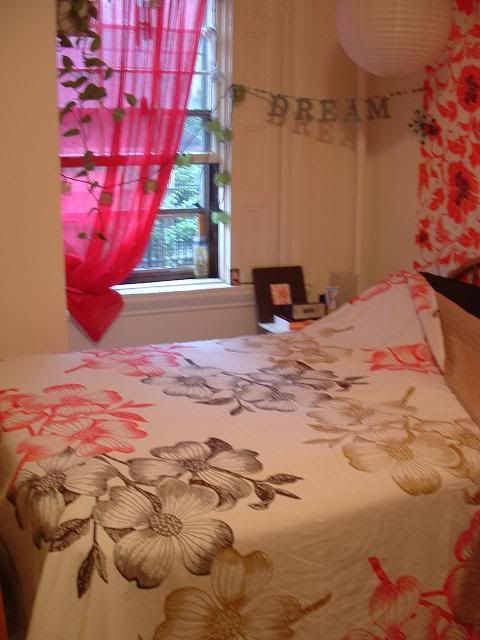 ">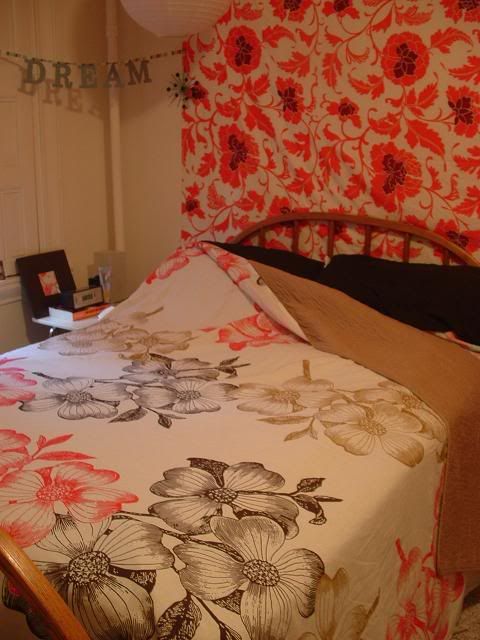 well, its been completely re-done. paint, furniture, etc. and now it looks like this: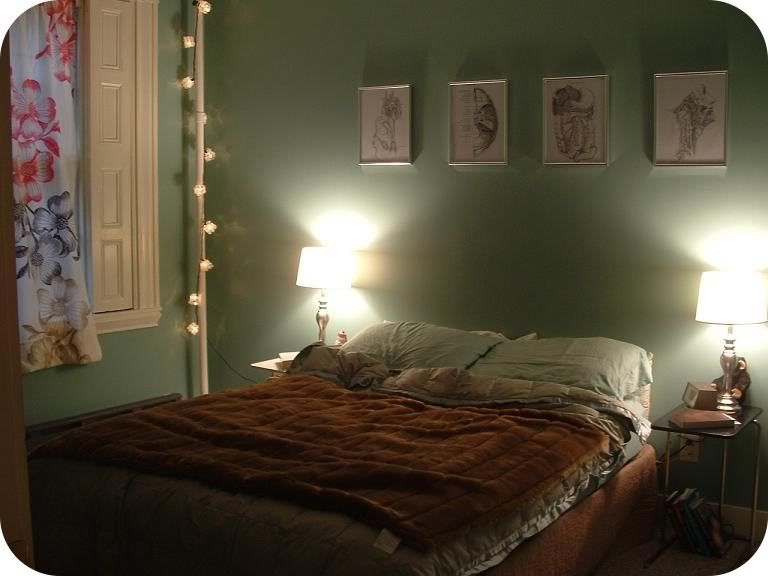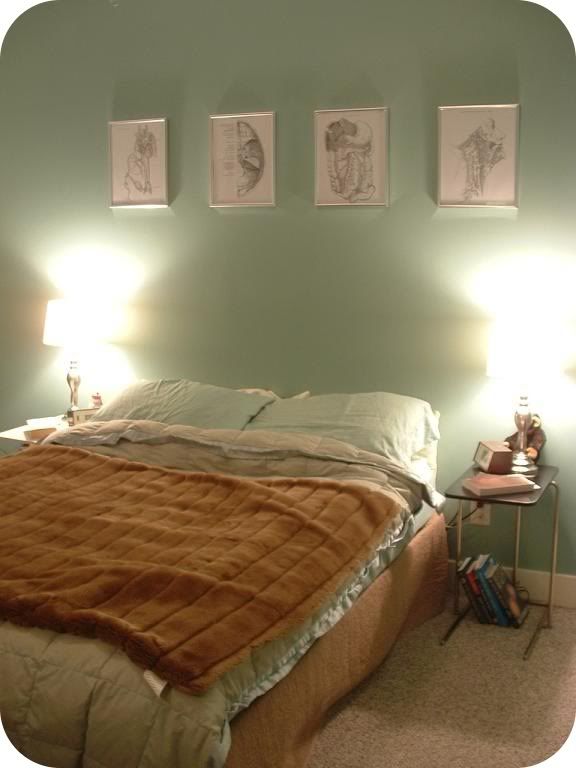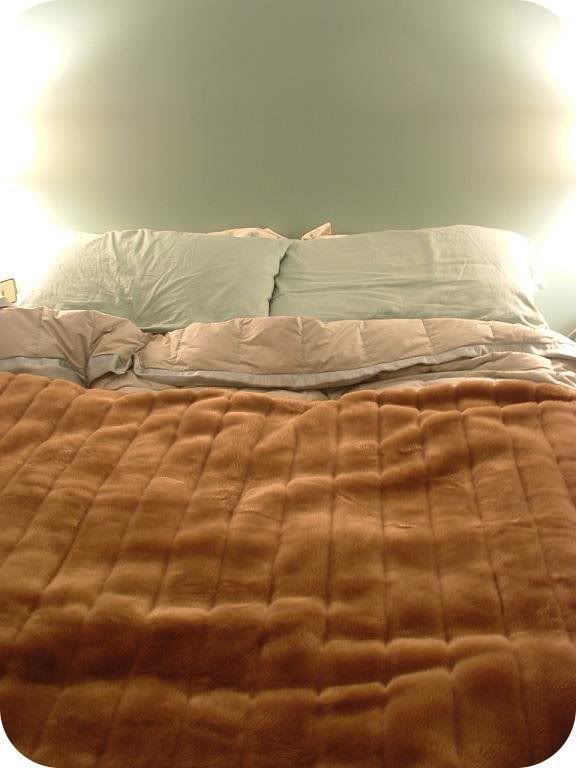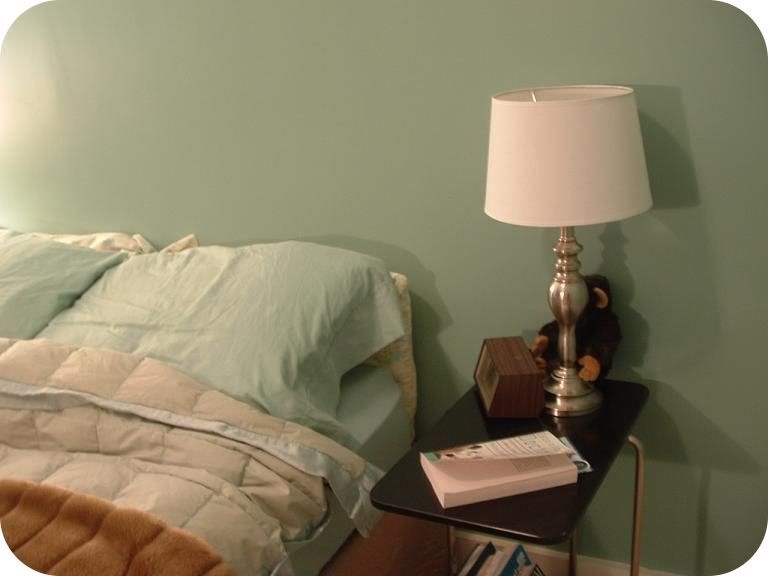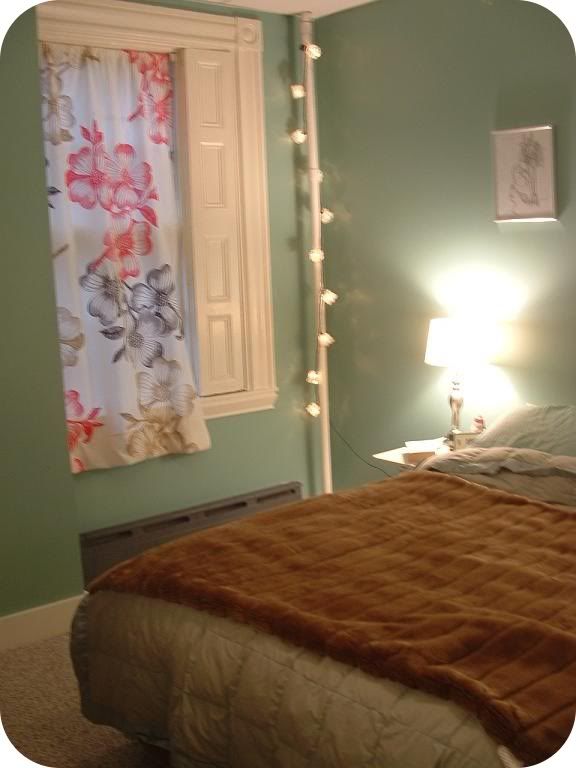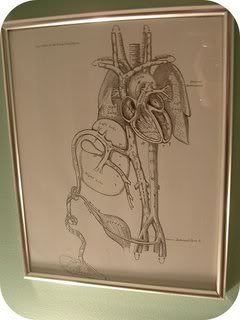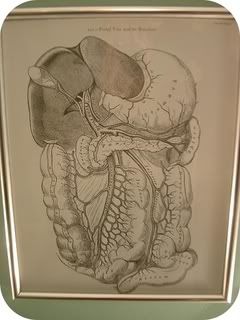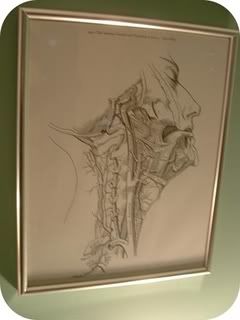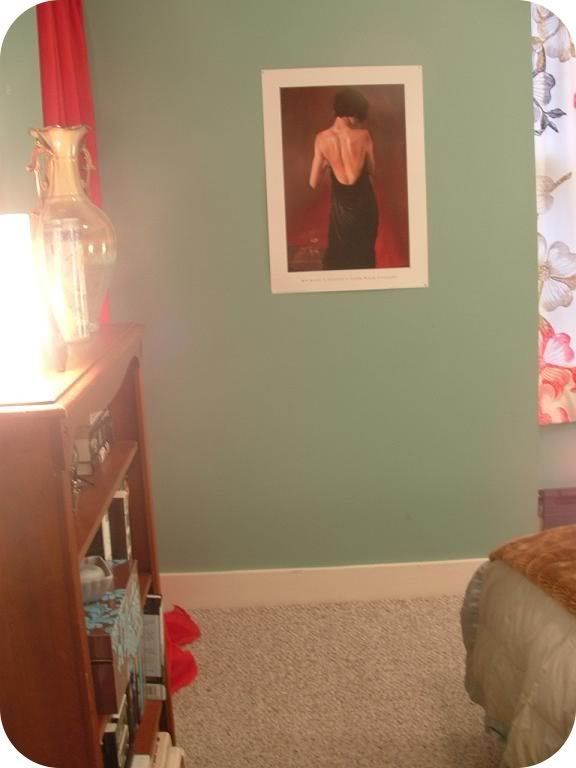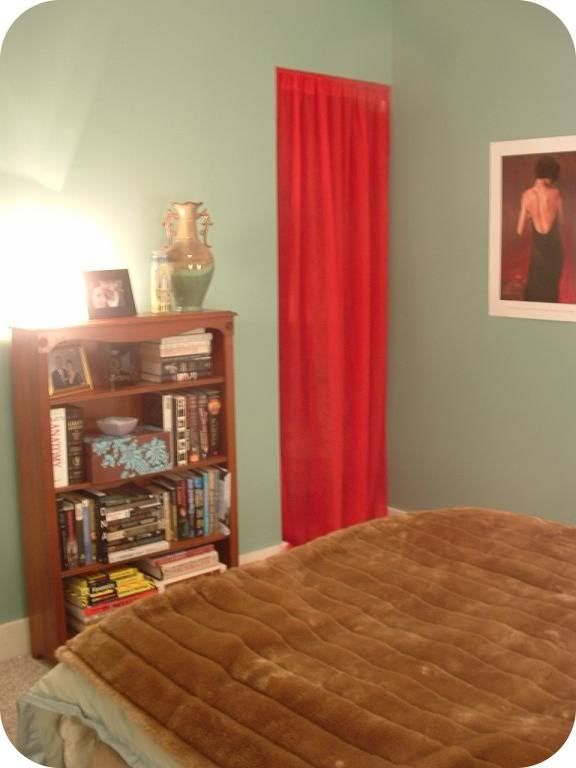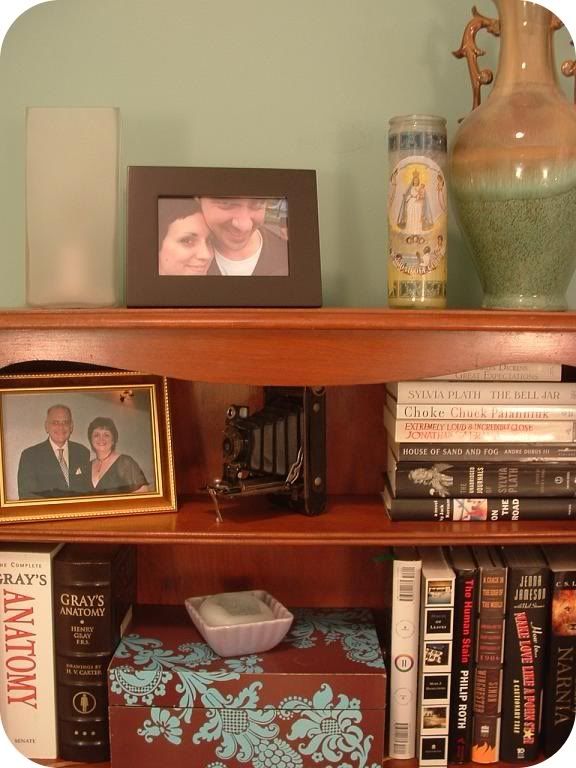 i have two prints that i'm waiting on frames for, they will go above the bookcase. i'm purchasing a new down bed comforter this weekend to replace my old ones. otherwise, i'm on a really tight budget, and i didn't spend much! paint: lowe's olympic "parakeet pete" $22/gallon lamps: $10 each @ christmas tree shop curtain: old tapestry closet curtain: old window curtain bedframe: metal, $40 @ mattress giant 4 11x14" pages from
gray's anatomy
4 11x14" frames @ christmas tree shop, $2 each ----- we're going room to room in the apartment. next: kitchen. then: bathroom. then: living room.