I'm Chelsea, eighteen years old, living in the panhandle of Texas.
view when you walk in
to the left after you walk in - dvd shelf, nightstand
close up of dvd shelf
lauren graham/cast of guys & dolls autographs over nightstand (no, i didn't go, but a great friend went and got them for me :D)
john mayer tour posters over head of bed
elliott smith and ryan adams posters over left side of bed
bulletin board over foot of left side of bed
desk/bookshelf/more autographs area to the right after you walk in
close up of bookshelf/cd shelf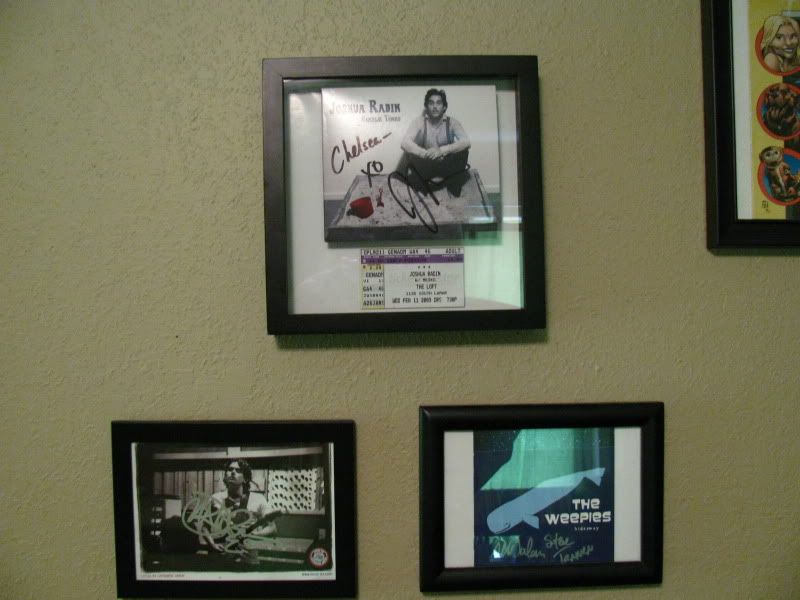 joshua radin, john mayer, and the weepies autographs. i've sadly only met josh; the other two i got through pre-orders/fan clubs
pushing daisies comic con comic and LOST collage i made since i couldn't find a pre-made poster i liked
back of door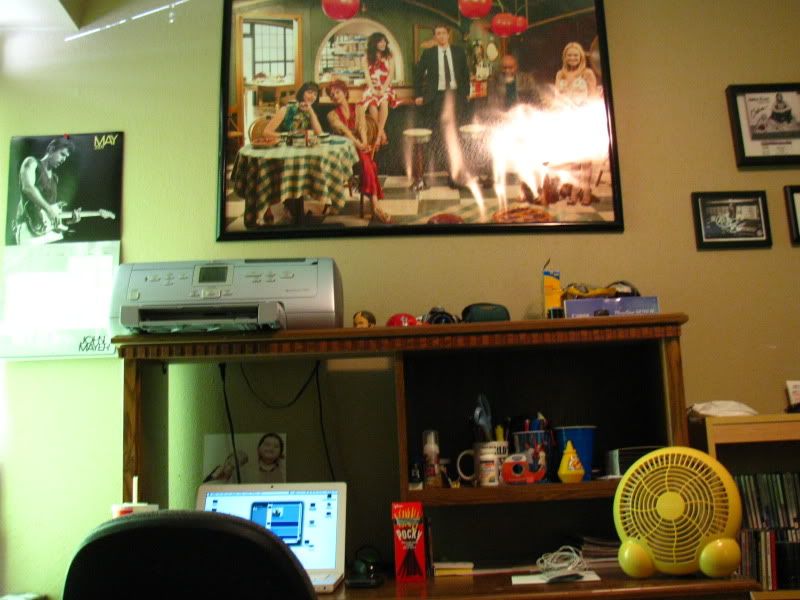 desk area/giant pushing daisies poster from bed
top of desk - cameras, various trinkets
first shelf of desk - pencil holders, DVD-rs, medicine, office supplies, origami cranes made out of candy wrappers
bottom shelf - mostly magazines, school papers, sticky notes, and autographed cd booklets (meiko, broken social scene, and dear and the headlights) i've yet to get framed.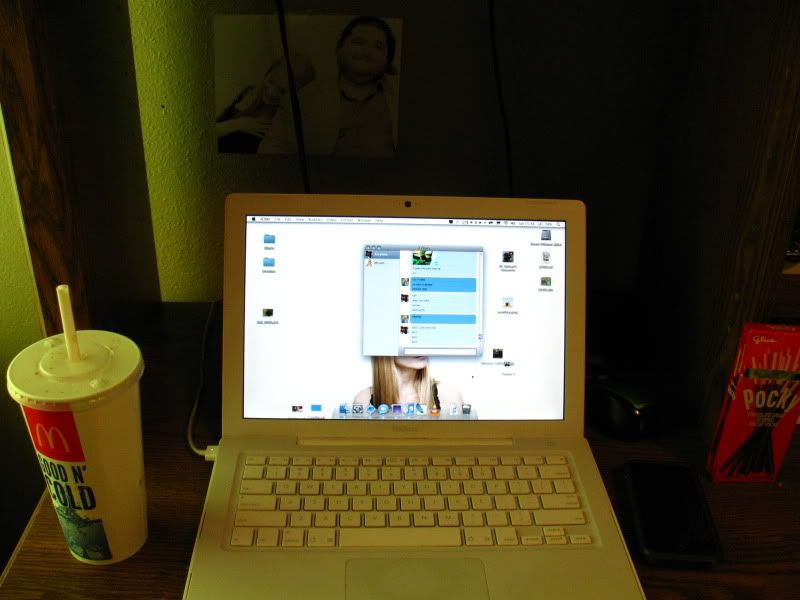 laptop, external HD, mouse, iPhone, and picture of Elizabeth Mitchell/Jorge Garcia in the back.
john mayer calendar to the left of the desk.
window area - candy, body wash in the bag, contacts, and The Office coffee mugs
dresser/tv stand
view of TV from the bed