I bought some tonight. Ok, so they're not "christmas" lights, but you get the idea though of what they are that way. lol. But anywho... I bought two sets of purple ones. And I'm wondering... How do you guys hang up your lights? Nails??

Oh and my apartment... Is a 1/1, about 700 sq feet and I love it to pieces. I'm always trying to change something and am always taking photos of it in it's transformations... But I'm a huge retard when it comes to posting pictures and the few times I've tried, I screwed it up. (If someone wants to give me the most basic of instructions, please do... starting with after uploading them to photobucket, lol) Anywho. My apartment is in the back of a house so I live behind my landlord basically and she is the nicest landlord ever. I am free to do what I want (within reason I suppose) to the apartment and would love to paint it but don't know how I'd do that considering how my rooms are split... if I put a picture up, ya'll'd understand.

Thanks.

I tried the pictures thing. It doesn't work. It gives me the html jargon...
I give up on pictures.
here's my front door... it looks so dirty, lol, I don't even notice it looking at it.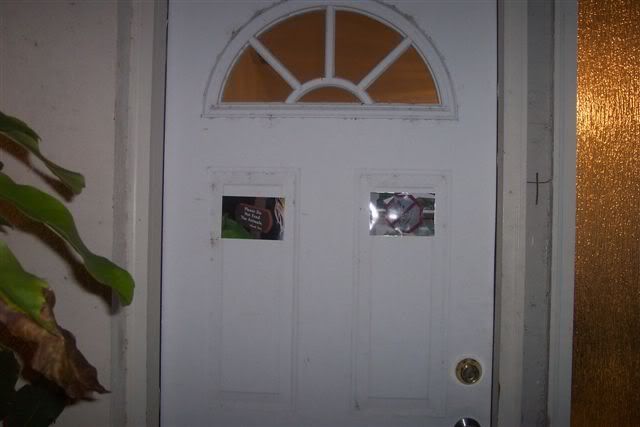 This is what you see when you walk in..
When you look to the left...
The door on the left of the picture is the bathroom and the door on the right side of the couch is my walk in closet. When you turn around at the front door, you see this wall...
Across from the big couch..
The open door there is my bedroom. Back over behind the love seat is my "office"
Although the wooden table isn't there anymore. lol.. This is my kitchen...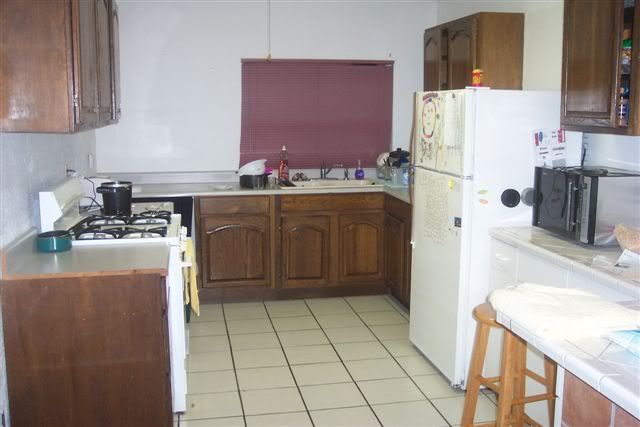 My bedroom... the door closed. it has a collage of NC photos..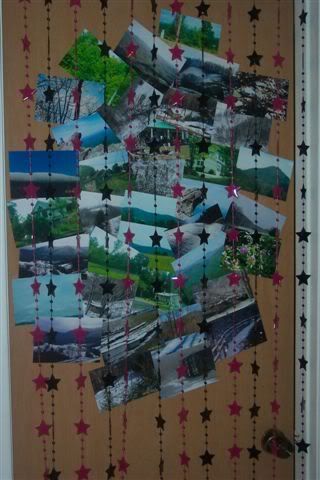 and then the room...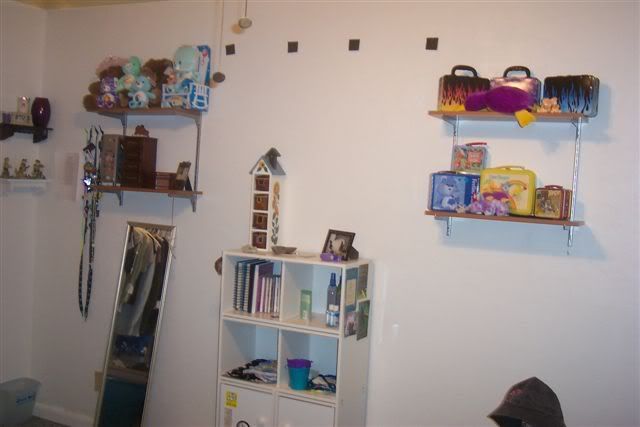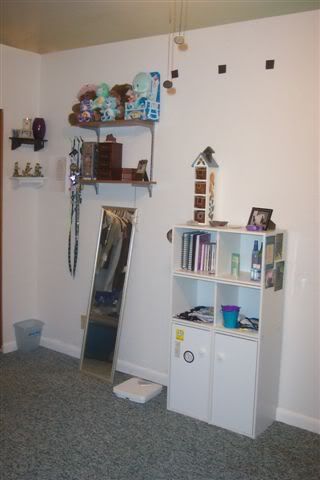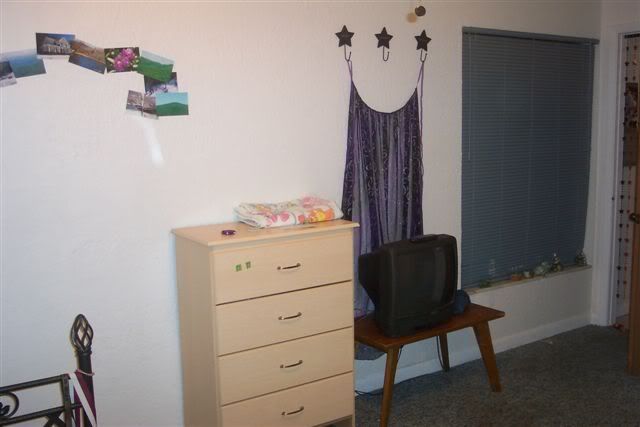 I don't have a picture of the wall with the closet on photobucket for some reason... But in that last picture, where the two little shelves are, is the wall with the closet. The same wall the door is on... and here's my small bathroom..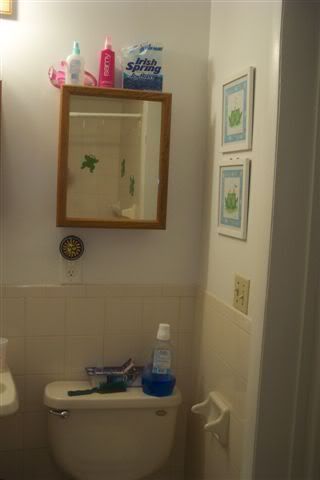 the door in this picture is across from the door I use to go in there... it goes into the shared laundry room I share w/ my landlord.. I also have use of part of a closet in there too.