the tassles are coming in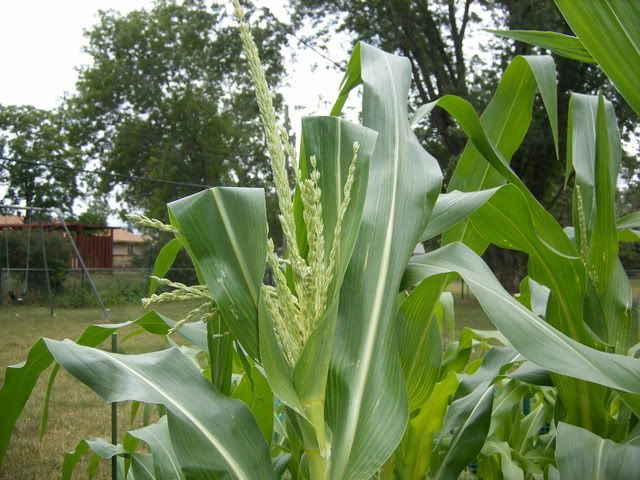 this is my first year planting corn, so i have some questions about what i'm seeing new little side stalks are forming, this is where the corn will grow right?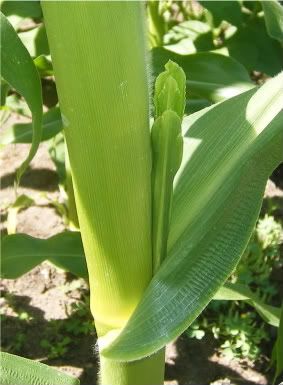 a couple of them have developed 'fingers' near the roots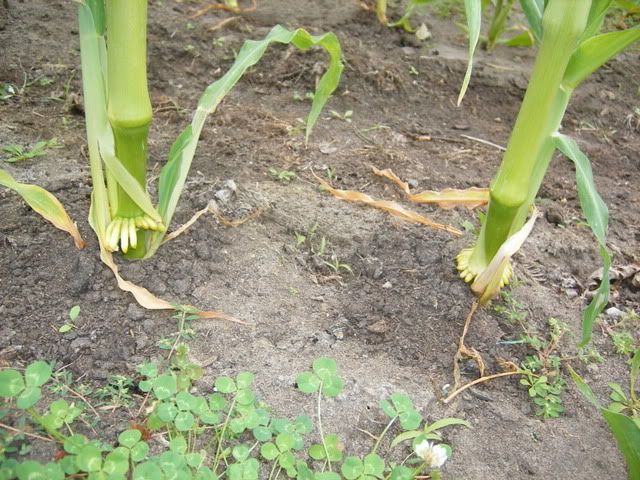 i planted two groups of 15 seeds. they're divided by a row. the first group was in the 'old' or existing part of my garden which has had compost and manure added over the last 4 years. the second group was in the 'new' part of my garden that was just tilled under this year, no manure or compost was added. the second group seems to be lacking nutrients? i'm concerned about the yellowing at the bottom as the first group is all nice and green. suggestions for fertilizer?
something has eaten a few holes in the leaves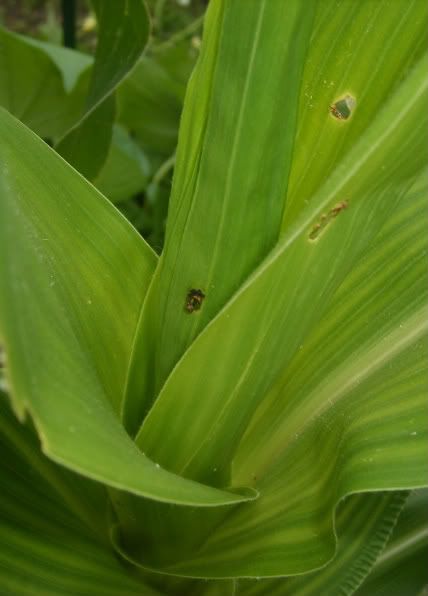 something is leaving these little funny looking white balls behind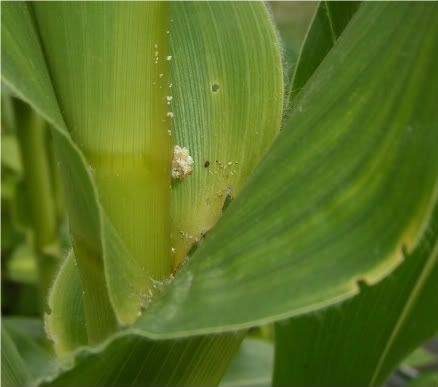 tell me what you know!