I demand cyclamen love! The cyclamen is a neat plant -- it's crazy looking with curly flowers, it's hardy as all get out, it hates sun so it can live in a dark hovel of an apartment, and it
loves
cold weather. It was the original Christmas plant! I have two right now and I hope to get more.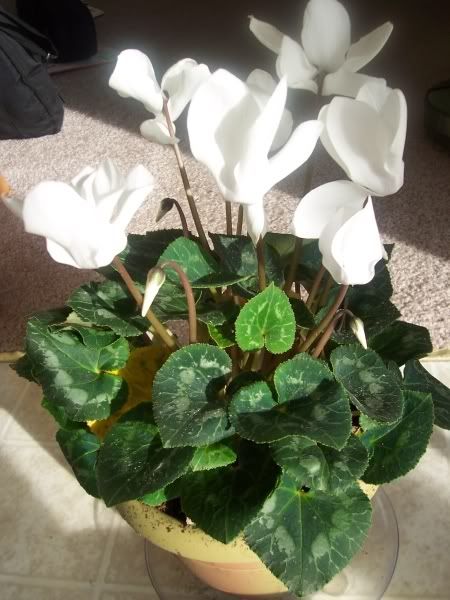 This is Meena. I have more pictures of her sister Merry under the cut.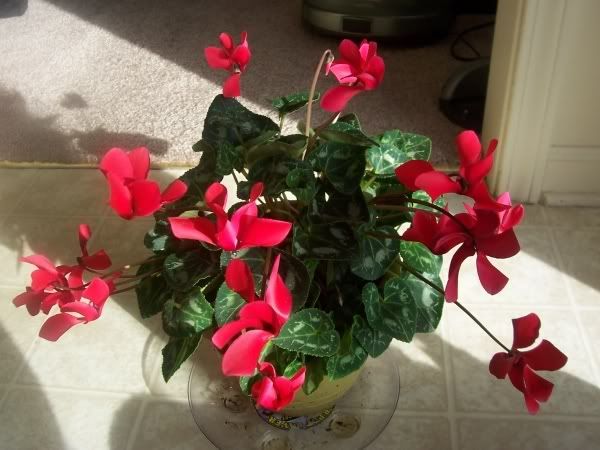 Merry. Merry likes to spread out in her big pot, but Meena still kind of stays tight. Check out their crazy flowers: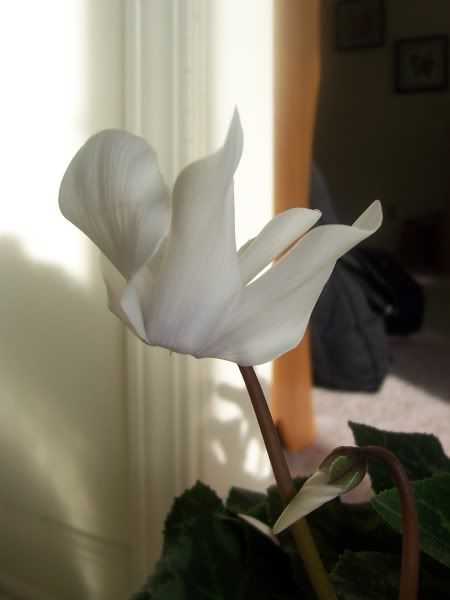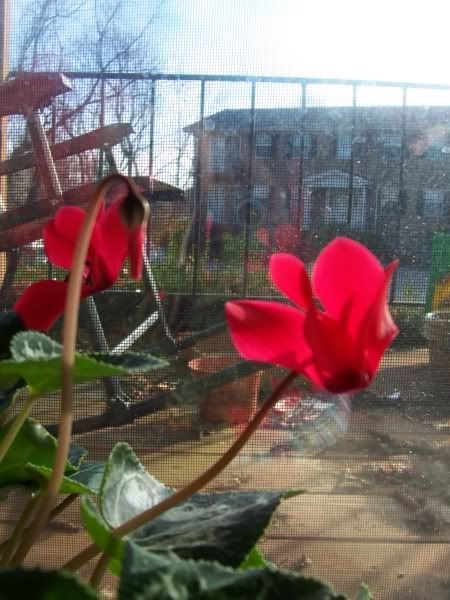 For a bonus, enjoy my cactus.