(cross posted to my livejournal) This year as soon as the ice in my veins unfroze long enough to reawaken my belief in the possibility of spring, I decided to spend the rest of my life becoming an obsessive Dahlia grower. I bought a bunch of rhizomes and planted some in containers on my tiny roof and some in my community garden plot. They're all doing well, but today I got my first bloom. This one, in a container on my porch. It's the best thing ever, don't you agree? Of course you agree.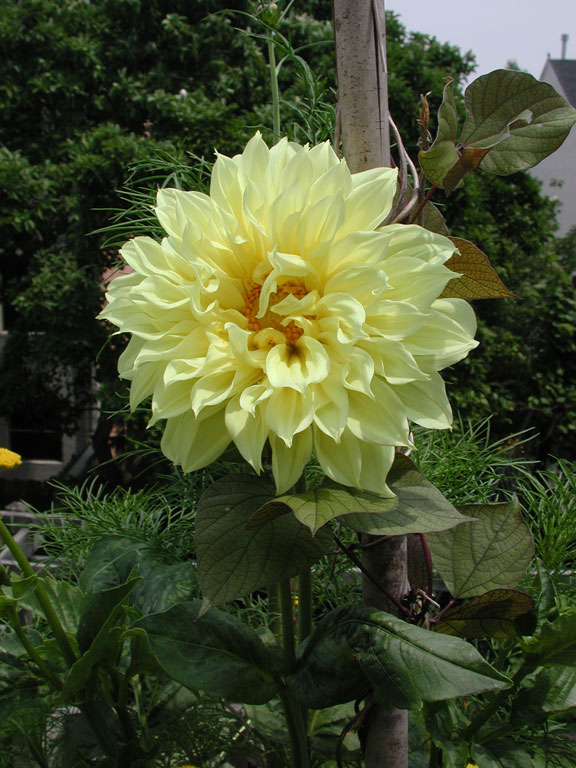 This is a nice picture of the view from my studio chair. I have a tiny little roof garden that's stuffed full of plants. Here's a little shot of what's happening out there right now.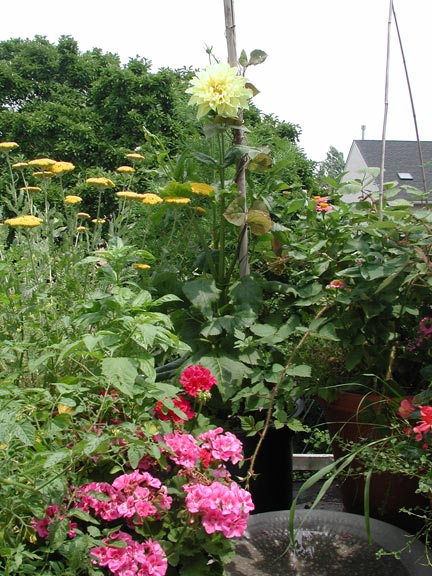 And here's last year, with a starling glugging up the birdbath water.