Hi everyone. I have more pictures to share. I'm very happy with how big everything's getting in my backyard. Check these out. At least 14 pics so dial ups beware. Here's one of my beta high gold squash.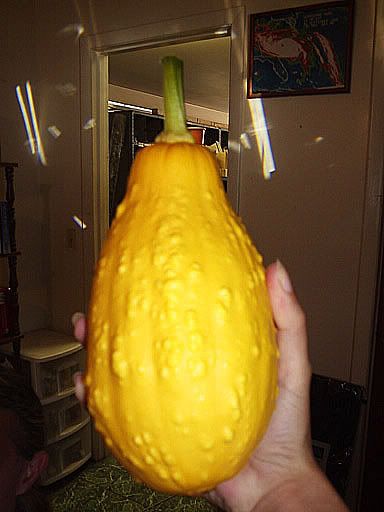 Here's the mini arbor with the morning glories and gourds sprouting around it.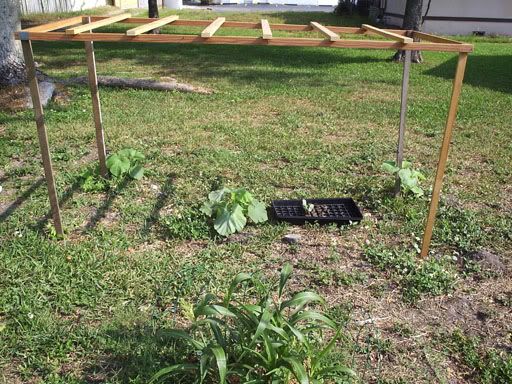 The plant on the back left leg is a mystery to me. I didn't plant it. I got there by itself and I really have no clue how since it's a type of pumpkin or gourd. I'm curious to see what it will become. I think it's a gourd because the leaves are soft and round. I still don't know how it got there. Not too many people know about gourds and I sure as Hell didn't plant it. I don't now how it got there but I'm glad to have it and can't wait to find out what it is.
Here's one of the cucumbers that's out back. It's really big and I should pick it soon.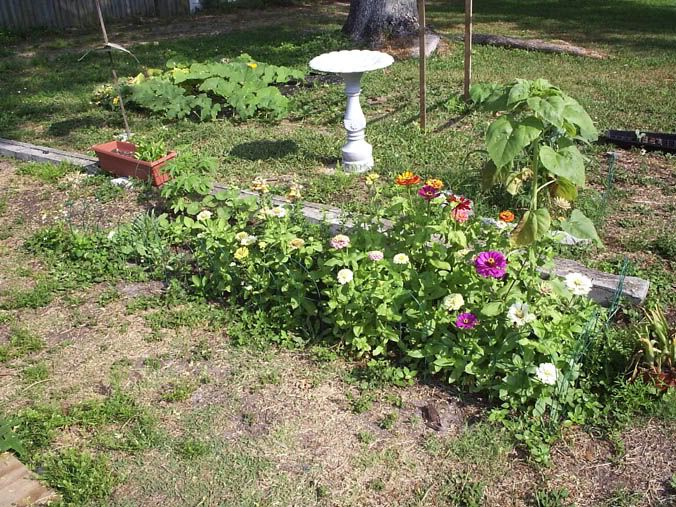 The flower bed had gotten so nice and so many Zinnias are blooming!
Look how huge my gourd's gotten!! Look how
tiny
it used to be last time I posted a pic!!
I like this pic because the colors and details on my snapdragons are just so beautiful! I grew these from seed and it's my first time. I like them. Hope the hummingbirds will find them. *Crosses fingers since hummers are rare here.*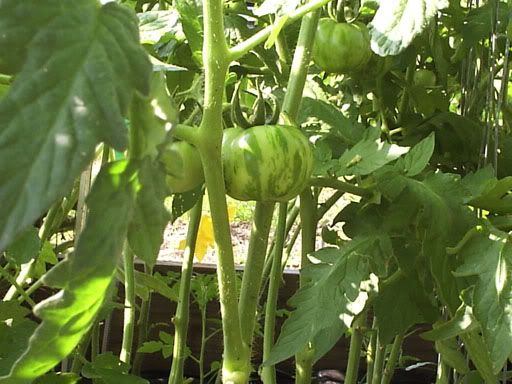 These are my red lightning tomatoes. I can't wait for them to get their colors.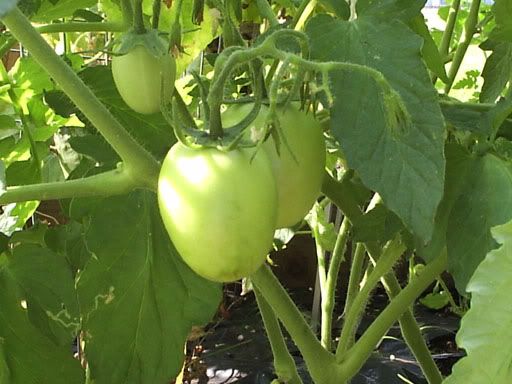 And these are my Viva Italia tomatoes. I can't wait for them to get big and red!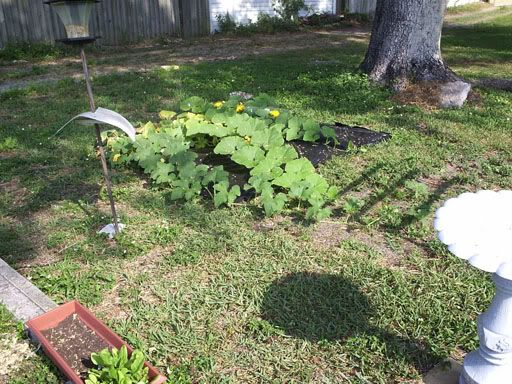 The pumpkin patch!! So much bigger than last time I posted huh? I'm determined to beat the heat and humidity this year which is why I planted in Feb and really want to get pumpkins!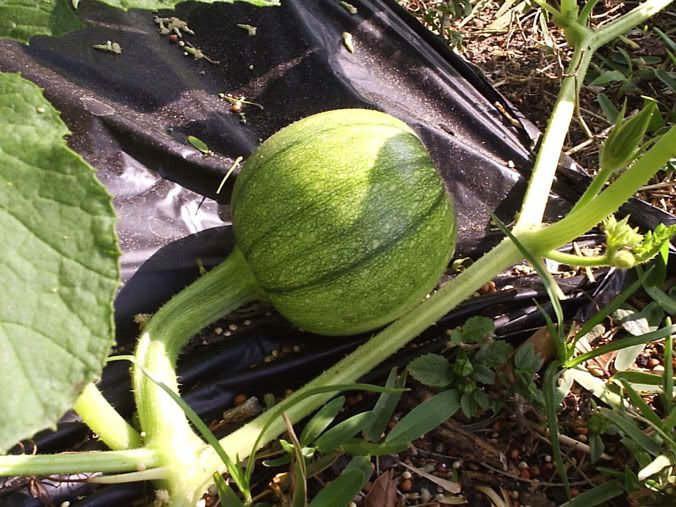 And on that note this is the first sugar pumpkin to make it past the flower stage. I've been having an awful time with my pumpkin females never even opening but turning yellow and dropping off. I'm so proud of this little guy and love its zuccini like colors. I hope it makes it!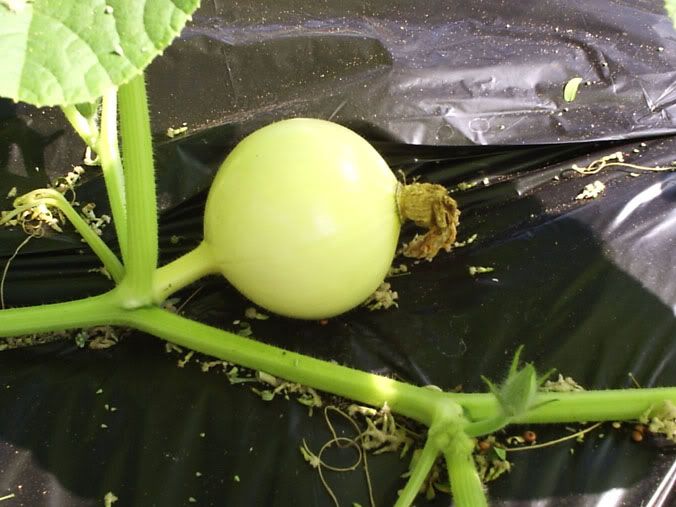 And here's my first Prize Winner pumpking. These variaties are supposed to get huge. I hope it will make it too. None of my other types have gotten a pumpkin yet. I'd love it if my luminas would produce. Now for some close up two of my zinnias.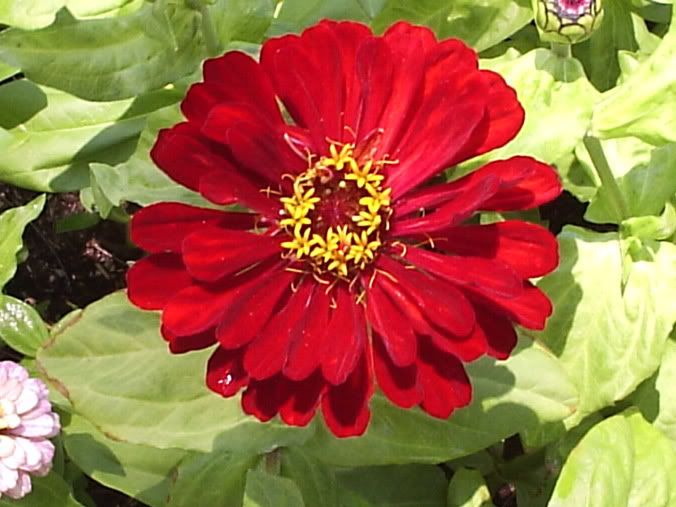 I love how this one is two toned of orange and red. These are giant zinnas about three inches across.
Finally these are the white ibises that have been visiting my yard everyday for the last two weeks. I love them and they aren't shy.