I've had a great time so far lurking and looking at everyone's apartment pics. I've gotten a few really neat ideas and have seen some creative stuff. One thing I haven't seen a lot of, however, are outdoor shots. I know sometimes apartment living doesn't have an "outside option," but there have to be a few of us out there with cool patio gardens or rooms with a view, right? Maybe the building itself has some charm to it? Let's see some outside pics folks!
This is the intersection off the South patio. I am lucky enough to have an apt that has both a front AND back patio, though for the sake of the folks on dial up I'll keep this post to the back deck pictures.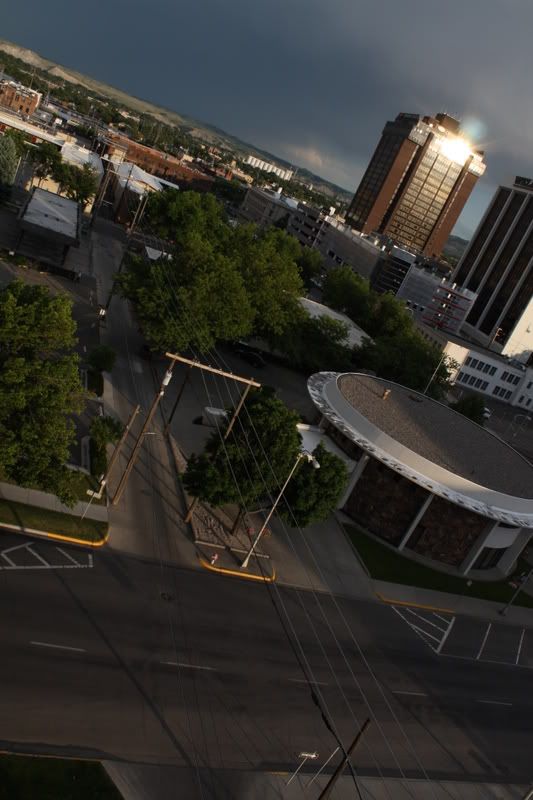 Every now and then a nice storm rolls through and I get a great rainbow over downtown.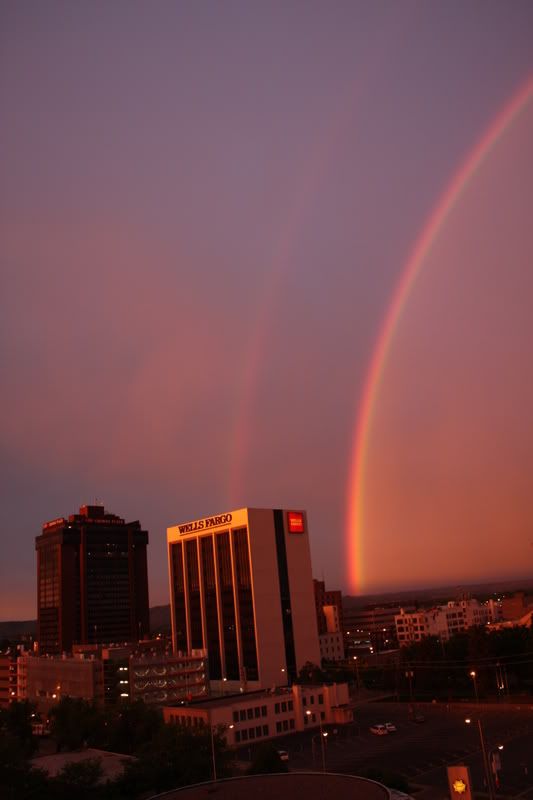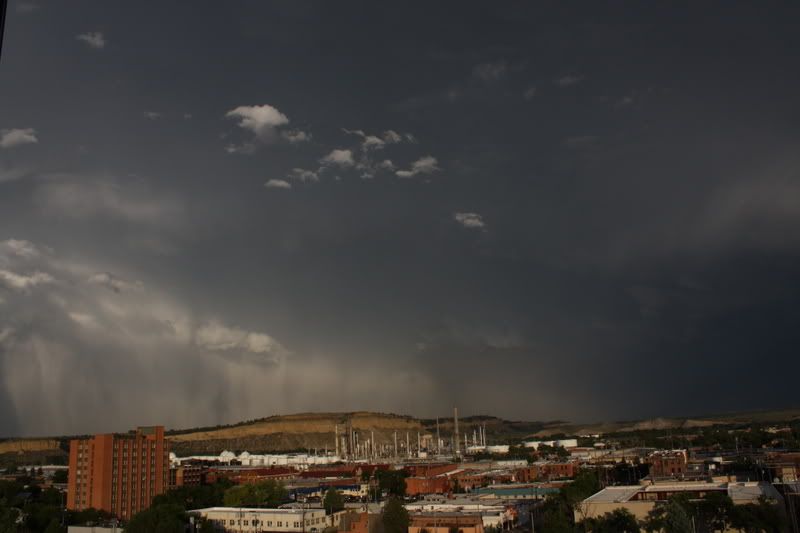 Storms don't make for half bad sunsets either. The view from the tenth floor has advantages.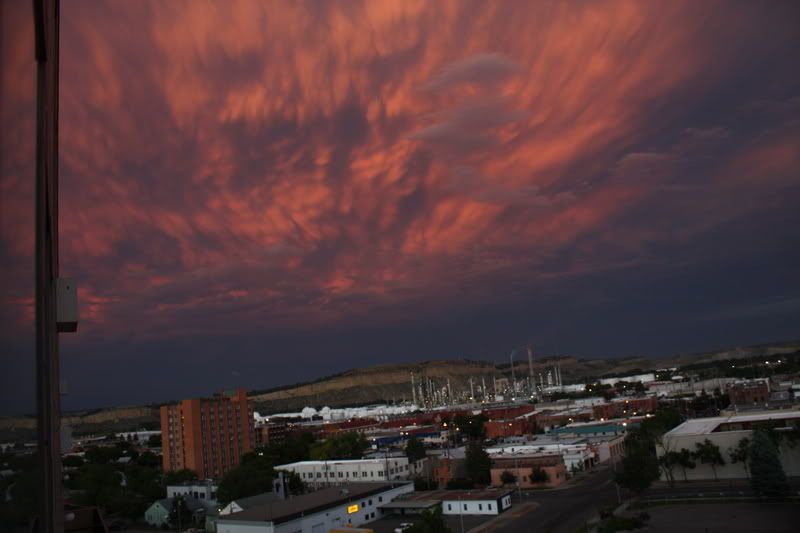 I keep a little patio garden as well. This was last year's flowers, this year I am starting some peppers and herbs.