hi everyone, i'm new.
here's my room.
enjoy.
welcome to sarah's room.
here's my vanity [my mom made the desk for me]
pictures [my mirror is wear a hat btw.]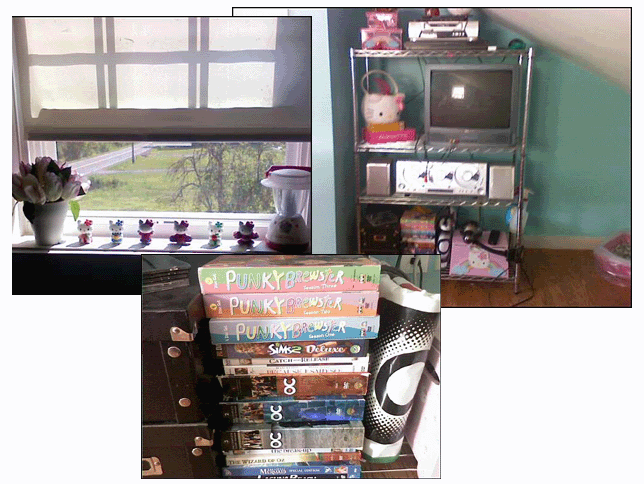 my view, tv, and some movies.
my sweet little chihuahua, her name is nina.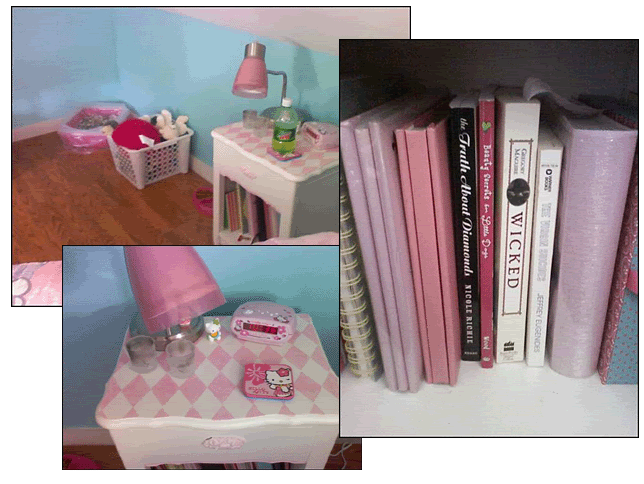 my nightstand, some books, and nina's litter box and her toybox.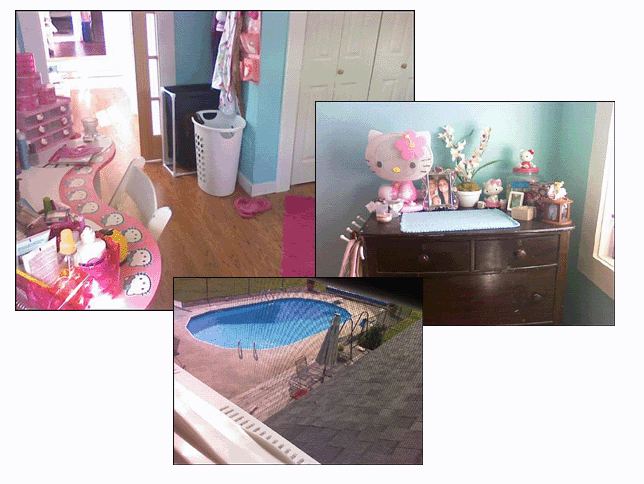 my door, my dresser, and my window.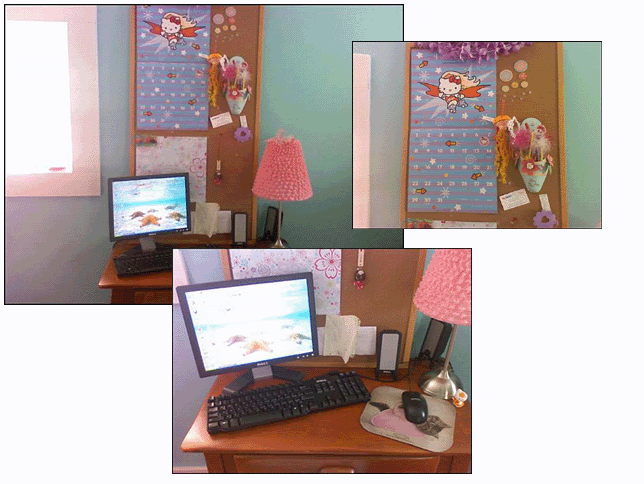 my computer and my bullitn board.
my bed and nina hanging out with my stuffed animals.
i love my bed.
hello kitty <3!
and this is me!
Well, I was thinking about painting
my room
white, and painting my furniture black and making
my room
all black and white, simple and clean. I was thinking about getting a black and white floral beadspread and getting some black and white acc. They have cute ones at urban outfitters, and painting some black flowers on my wall [my mom is an artist, so she could do that.] Well tell me what you think of my room, and if you think i should go with the whole black and white theme. <3