I am going to get
my room
redone soon, but for now I'm quite proud of how its turned out.
The walls are going to be painted grey and I'm going to get thick black carpet. That's also a folding bed X[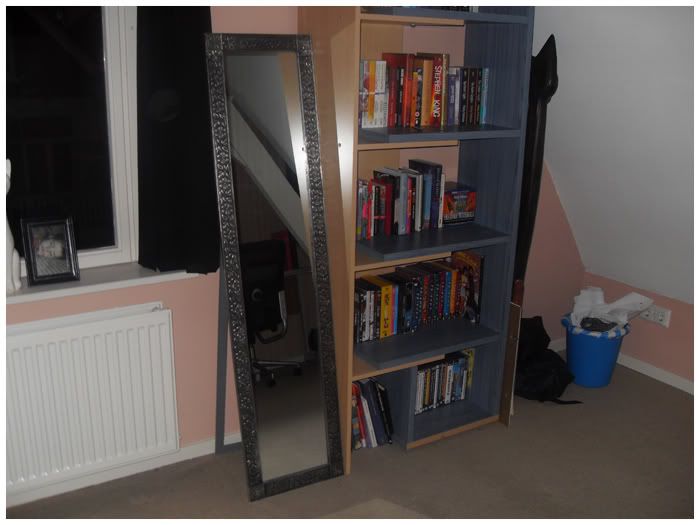 Mirror, bookcase. And behind that is my large cat statue and a bin. (Made out of a bucket)
Close up of bookcase.
Opposite to the bookcase is my desk. I love my corkboard.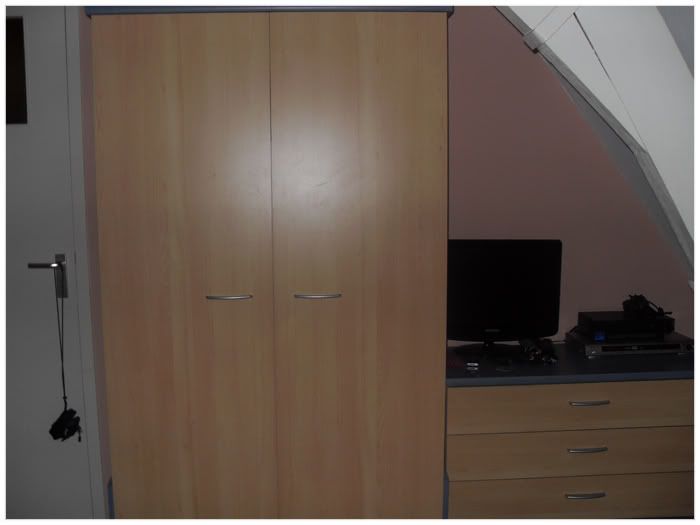 The very boring and kind of ugly cupboard arrangment with tv/ps2/dvd player.
Close up of wall next to bed. Framed pictures of friends and mask I wore last halloween.
Close up slightly to the left. Featuring the best pillow/stuffed animal ever made. X)
Close up of nightstand. Pictures of boyfriend and tea.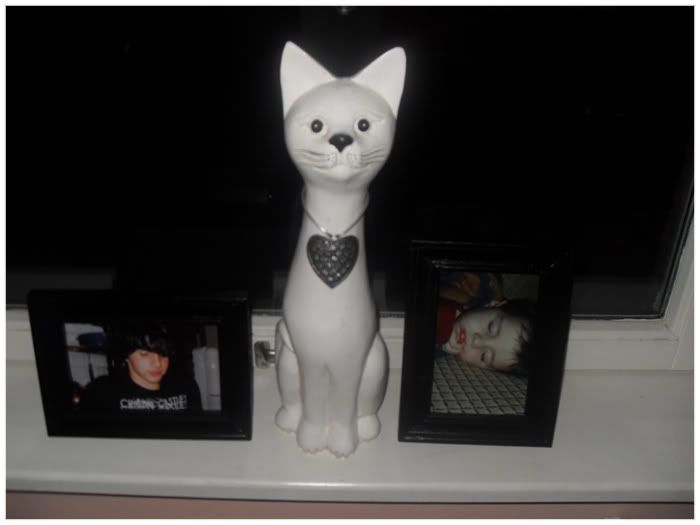 And my windowsill with smaller gorgeous cat statue and two more pictures.
Any suggestions?