Hello everyone. Wanted to share more pics of my garden. These are already out dated again as my beds are already much bigger than you see here. If I ever get a digital camera then my pics will be up to date. Please have a look.
That clump of green grass is the millet we're growing. I think growing our own bird food is a great idea. Most of the veggies we grow for them anyway.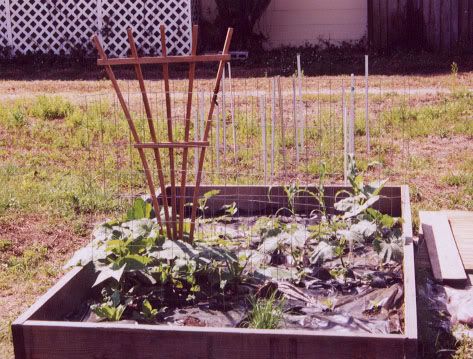 Here's a more updated picture of the veggie bed. It's still bigger now than when this was taken. Notice the white posts in the back. Each one of those has a sunflower seed marked so the lawn mower doesn't run them over.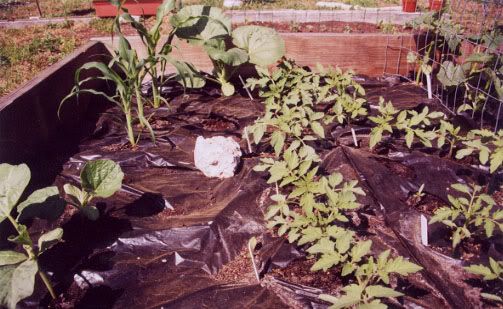 Here's a close up of the back half of the bed. Tomatoes, gourds and corn.
Here are our pumpkins. Much bigger than last time huh? Can you believe they already have flower buds on them?
And our squash is even more eager. This was taken after 10am so it was warm and the flower had already closed, but it was beautiful. I took too long getting to the camera. What I'm surprised about is that a female flower came out first. No males have opened yet. How's it gonna get fertilized? you can see the squash behind it. So pretty. Cucurbits are the best!