If you don't have one, I recommend that you get a cactus. I've got a few, but my favorite by far is my kick-ass San Pedro. It's very rewarding to grow because it grows so fast! I can't remember exactly when I first got it. It might have been summer of 2005, and it would have been ~10 inches. The oldest picture I could find of it is from March of 2006...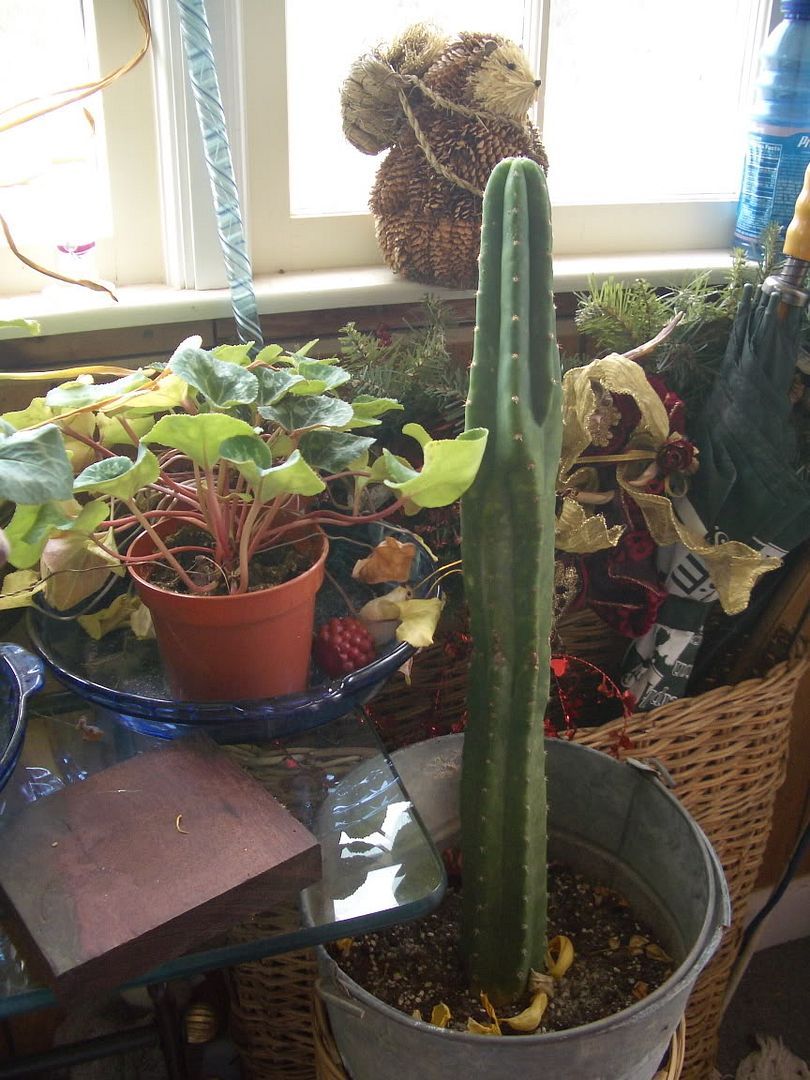 You can sort of see by the bulges and narrows, it's grown in thirds. The first third is how tall it was when I bought it. After the second third, I cut the top off, but I cut it three months after this picture so it was a little taller. The top cutting is gone now, we shall not speak of it further. Moving on, the cut will scab over and soon enough it will start to bubble at a point and then...!
Hello!
That's about a month after the cutting. (end of September) And two months later...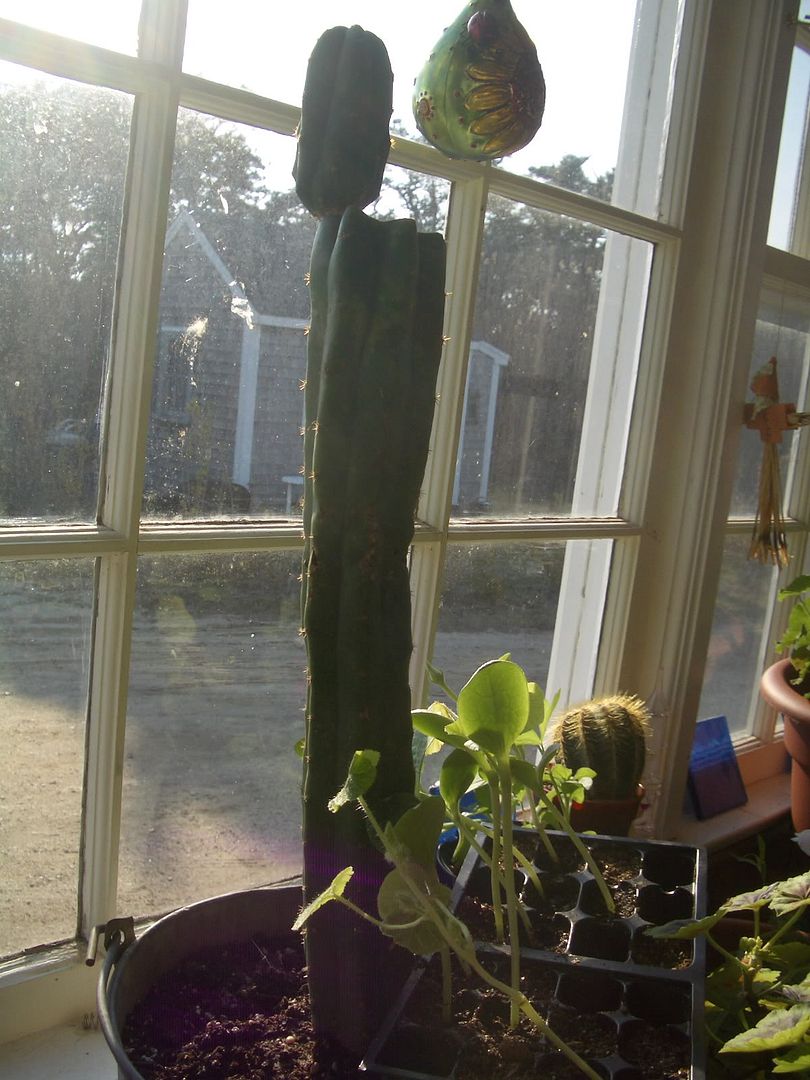 Then by the end of February I was eyeing that top tower and kept wanting to rip it off. So I did!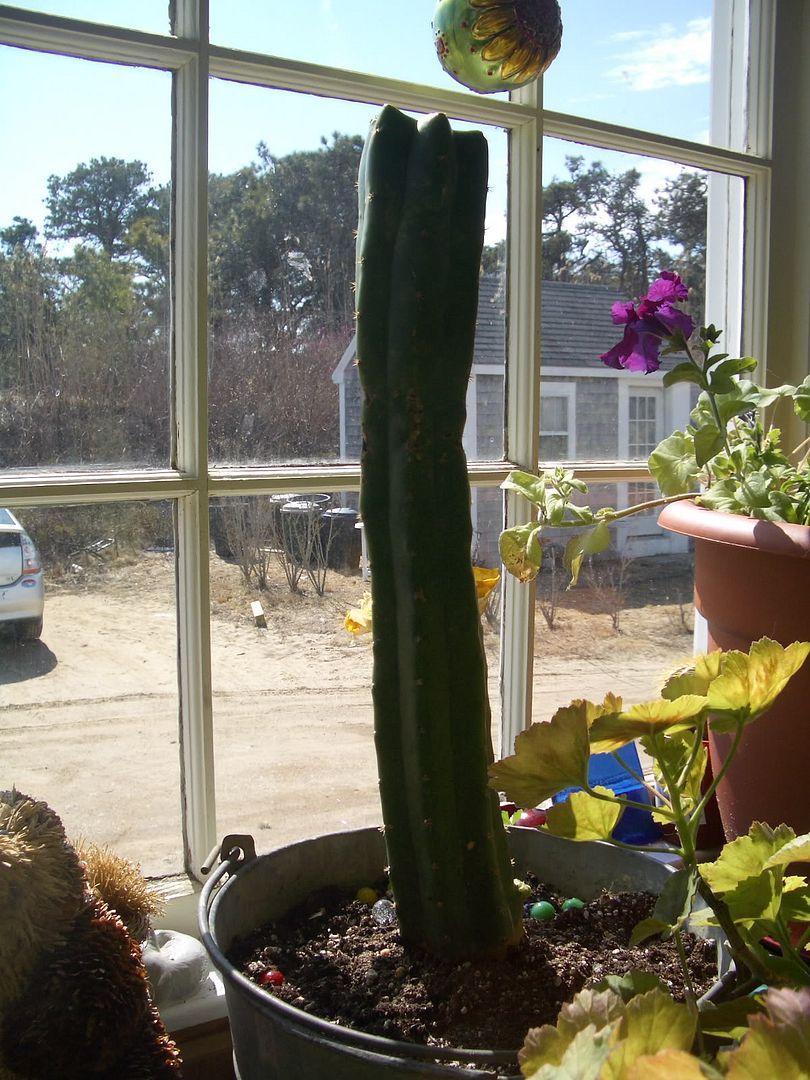 Propagating is very easy. Keep the cutting in a dark dry place for two weeks, then pot in damp soil. Don't knock it over, it'll take awhile to root. The baby: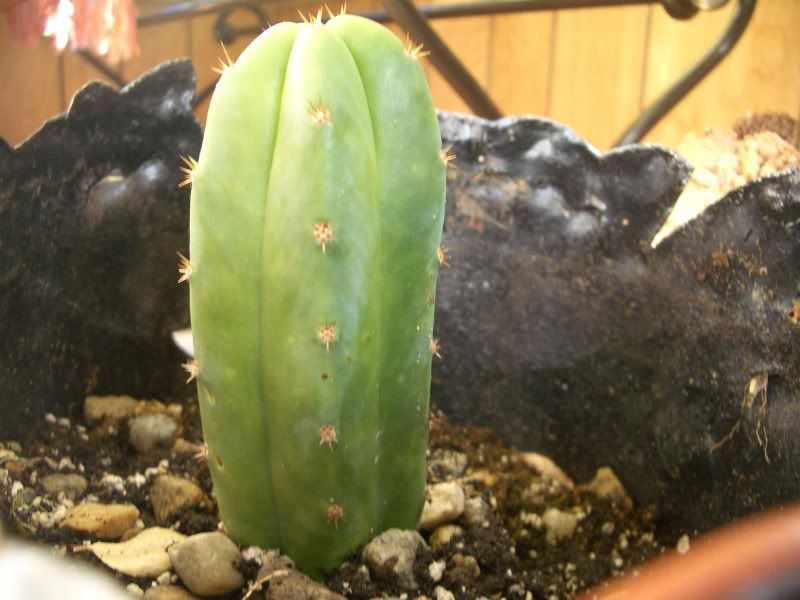 Oochie goochie goo! But weeks went by and I'm staring at the top of my original San Pedro stem wondering why he's not bubbling and sprouting another little baby. What have I done wrong? Will you never grow again? But then! My eyes drift down to the base and lo and behold...
YAY! And that's the evolution of a cactus. :D