I share my apartment with one of my best friends. We met at college in Kansas but both moved out here to San Diego to attend different schools. This building was built in the 1930s but recently renovated. It's still freezing at night though.
I have watched this community for like half a year, and I love commenting on other people's places. In my defense, I strictly uphold the "do as I say, not as I do" law when it comes to my advice for other people's apartments. :P
My roommate went on an unbelievable cleaning spree (apparently she does this every friday? I don't live here most weekends) and I felt like the product of her effort needed to be chronicled. So, I have included pictures of our living/dining room for your viewing pleasure~
I would include my bedroom (because I feel like it follows the same style of the rest of the apartment) but it is horribly messy.
As for our kitchen think: crooked white cabinets and yellow tile. And clean dishes waiting to be put away. There. You just saved yourself a photograph!
This is the living room; it seems a little white-heavy but considering the only piece of furniture we paid for was the coffee table, beggars can't be choosers.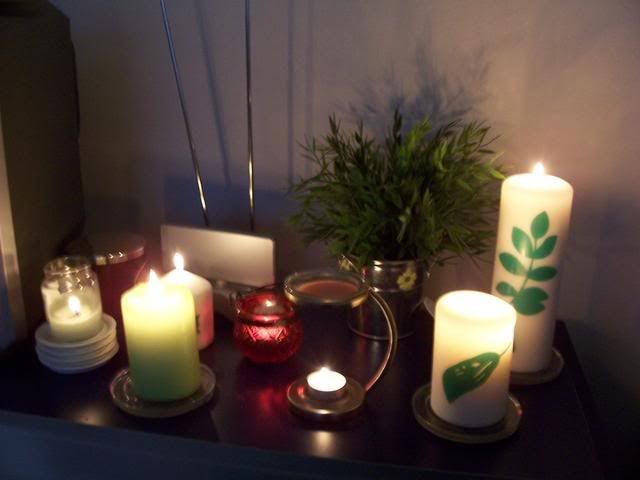 A close-up of the candles next to the TV. One of my favorite parts of this room!!
Our bookshelf which doesn't hold books but instead our mugs and other stuff to liven up the space. The Jones soda bottles are souveniers that somehow made it back with me from Kansas. I can't find green apple flavor anywhere out here!
This is our dining area. I think the pink livens up our white, white area a little. The posters are limited prints, like 1/150 I think.
~BONUS~
Here's our bathroom! Yep, this is pretty much the full extent of it.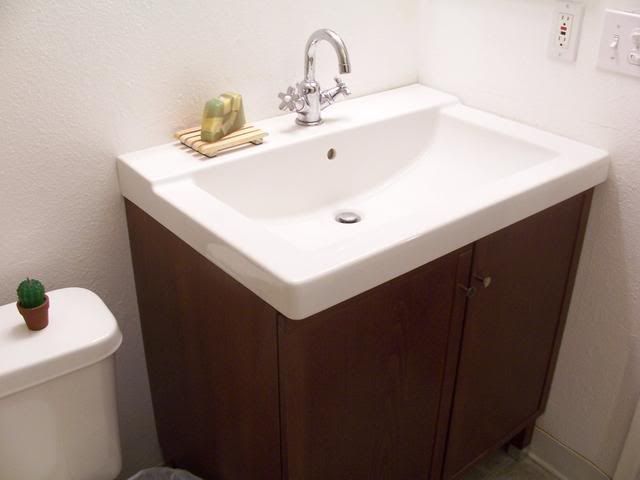 Also, we have a HUGE sink.
Thanks for taking a look! I would ~looooove~ comments :)