Hey everyone, I'm Cassy. I'm nineteen and live on the Sunshine Coast in QLD, Australia. I moved into my own place mid December, and considering I did so with practically nothing, I think I'm doing pretty well!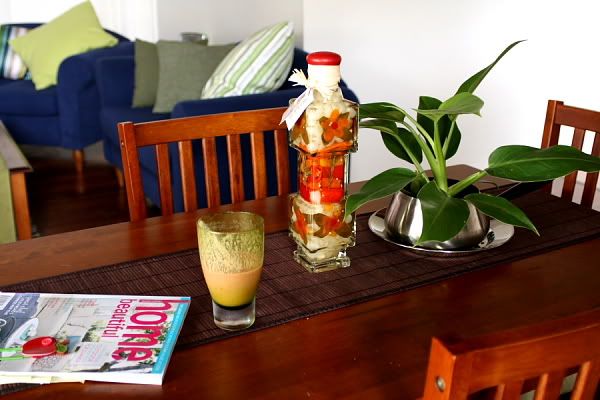 A very rough panorama (before I realised I still had a photo stitching program...)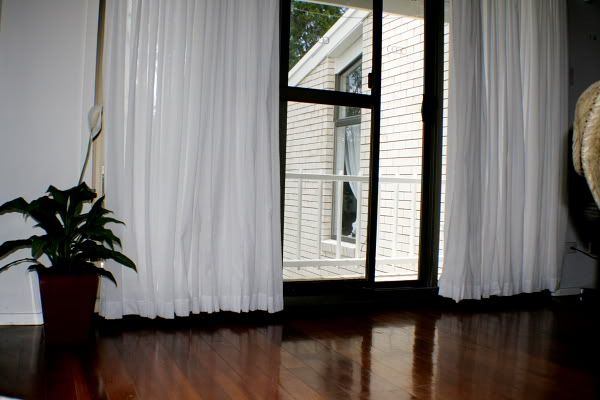 As you walk in and come up the stairs.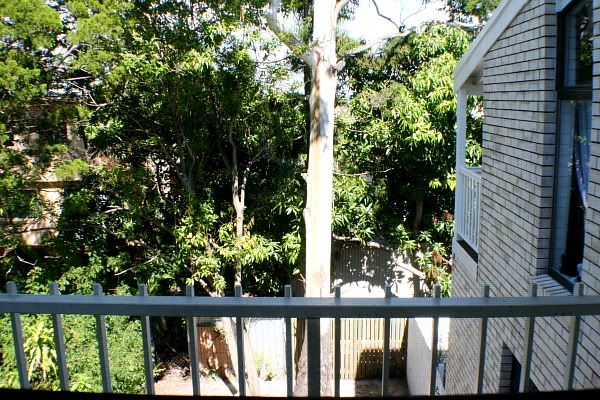 The view from my little back balcony.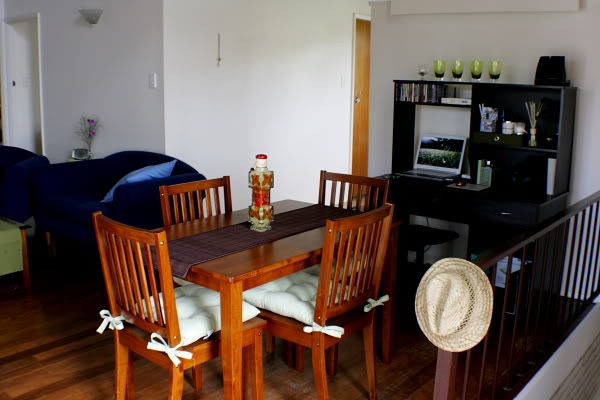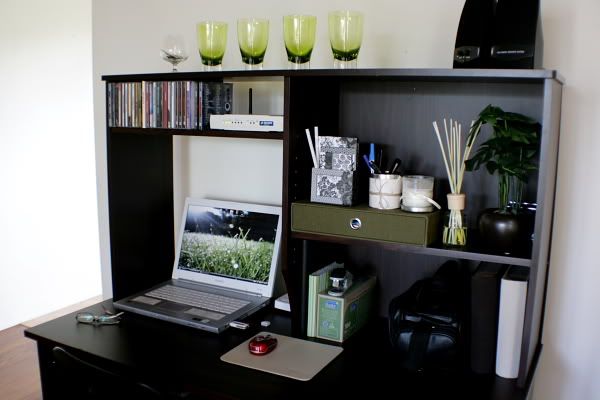 I love my desk because I lugged it up the stairs and put it all together myself!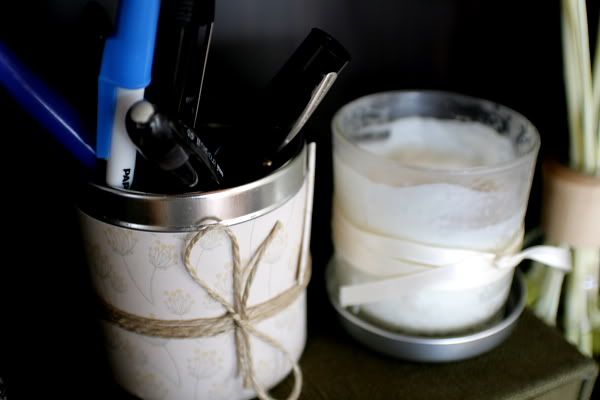 I keep my keys in an old wine glass of Mum's.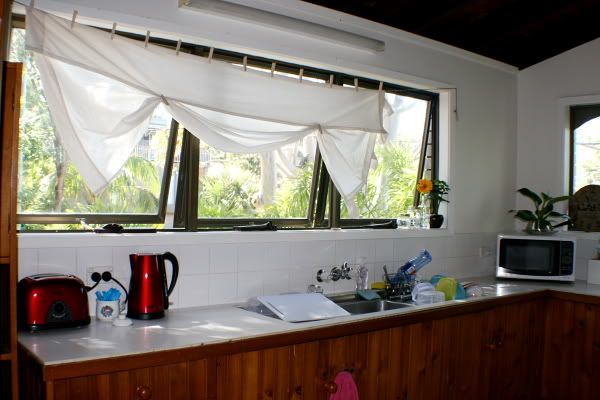 I'm not really a fan of the cupboards, or the lack of shelves, but I'm only renting.
This is my beloved pot plant. Get it? Pot? Yeah I know, lame.
Favourite cup & saucer! Got it for Christmas.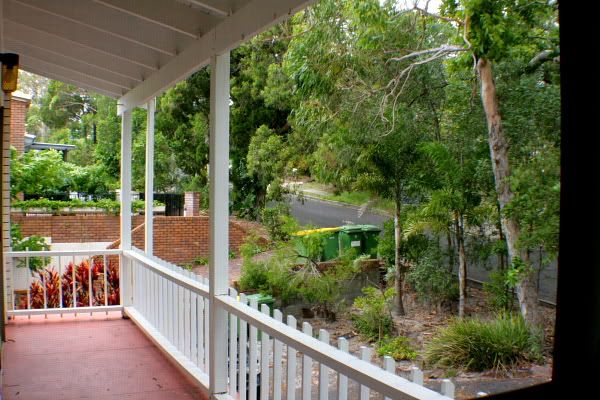 The opposite side of the kitchen features a longer balcony.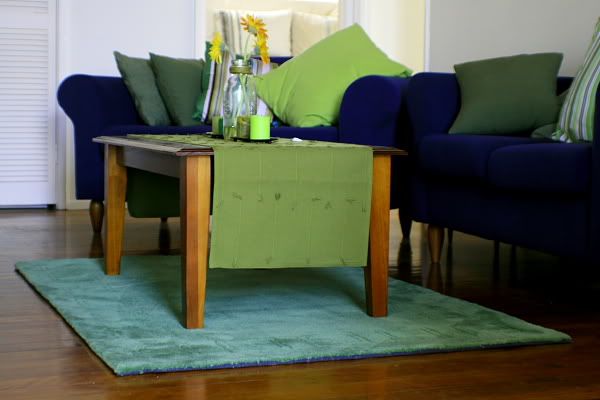 To the left of my desk and table is the lounge area. The rug is actually 'forest green', not aqua.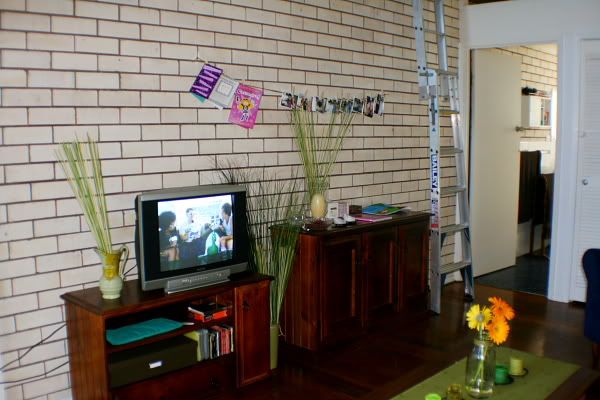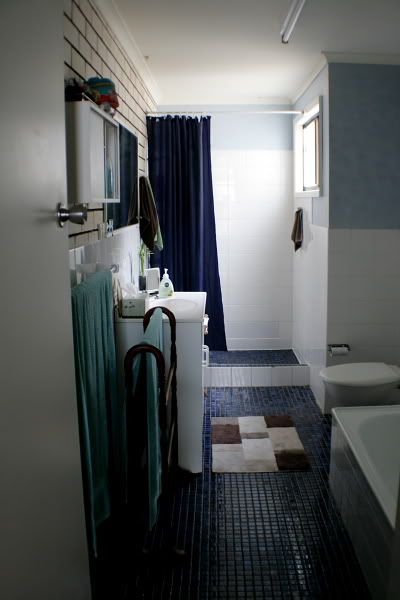 The bathroom comes off the right side of the lounge.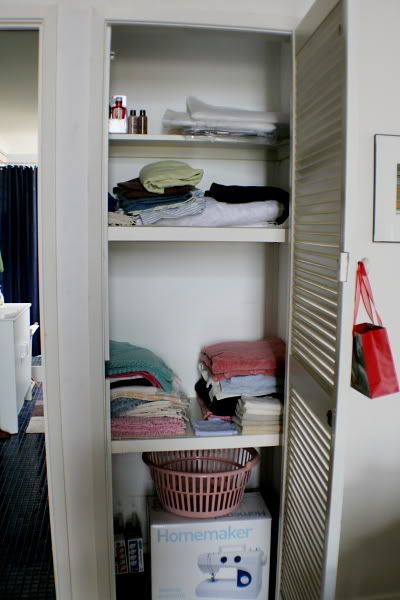 I've got a tiny linen closet to the right of the bathroom door.
And above the bathroom is a small loft.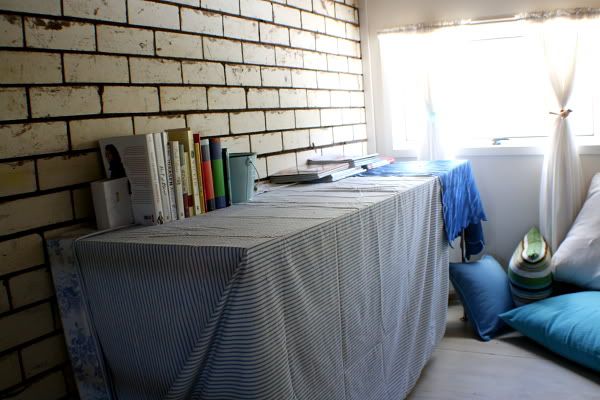 I've got most of my books and magazines up there.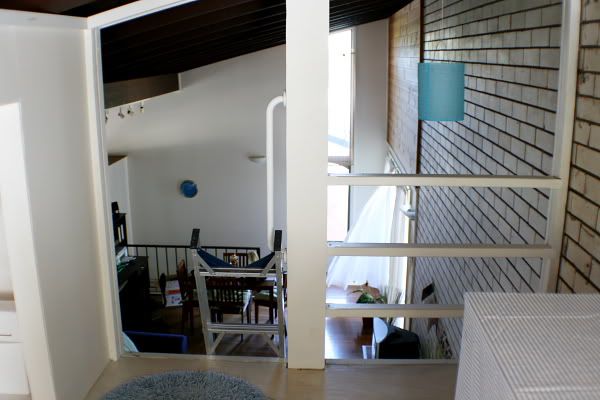 Looking back out. I'd love to get a wooden ladder, but they're really difficult to find around here.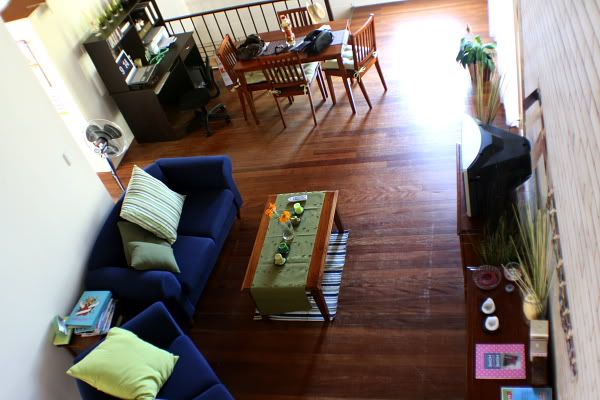 The "rug" has since been replaced by the green one featured toward the top of the post.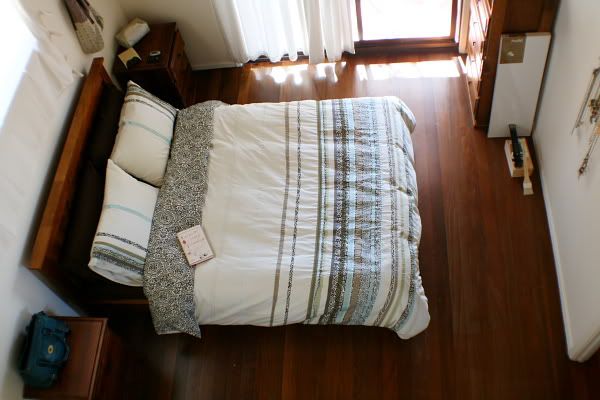 Looking over the other side of the loft is my bedroom.
No curtain was provided when I moved in so, like in the kitchen, I used a plain canvas curtain - horizontally - and used wooden pegs to keep it up. I like it.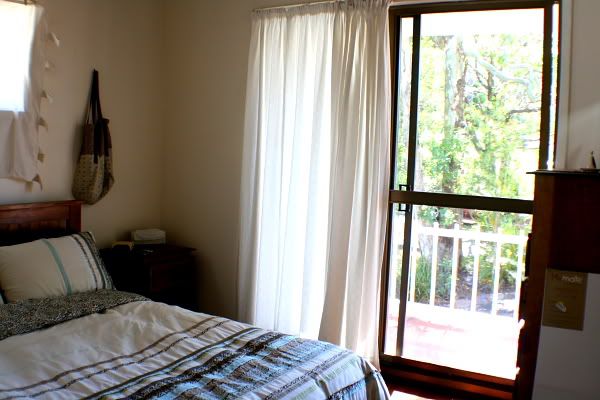 This door goes out to the same balcony as the kitchen.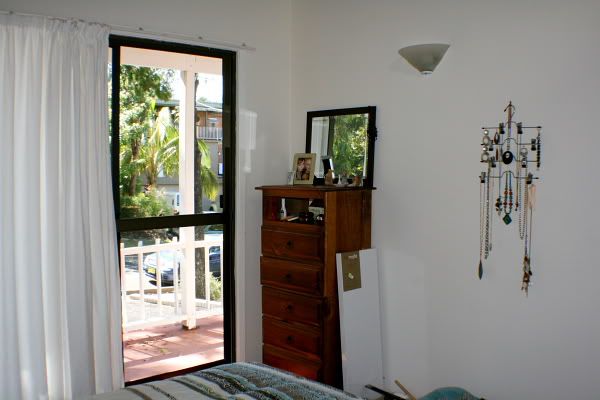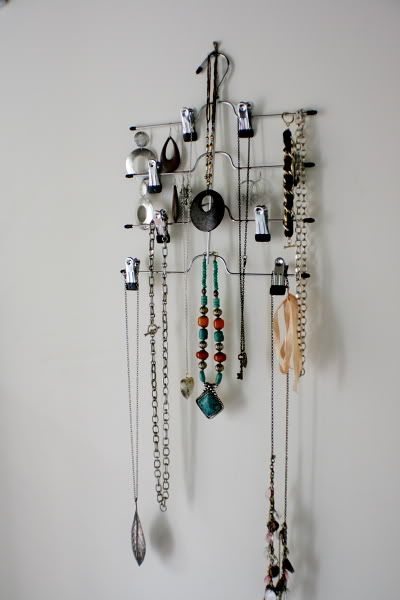 I hang most of my necklaces on a multiple-skirt coat hanger.
Top of my dresser. That's all for now! It'll take me a little while longer to build my collection of knick knacks and things, but that's okay. Hope you enjoyed!