In my first fall in my first house I planted my first bulbs in my first front yard. I planted 15 purple tulips and 20 white crocuses. I now have about 11 pretty little flowers growing out of my yard. Seven of them look like this: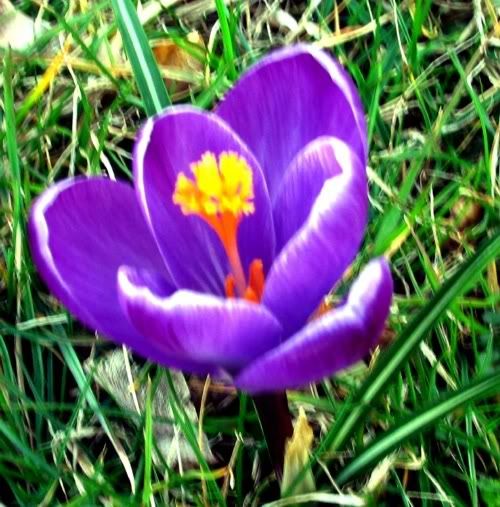 Two of them look like this: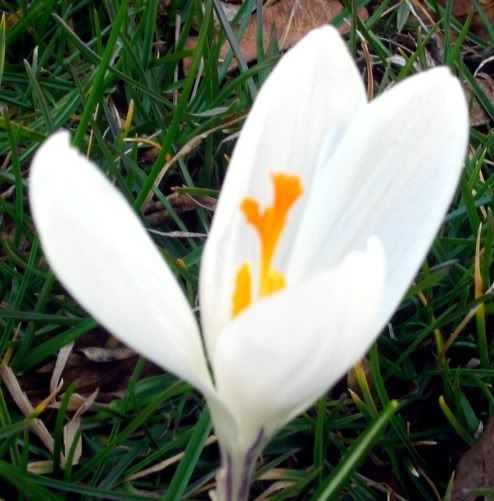 One like this (Well, not one. These grew in this cluster):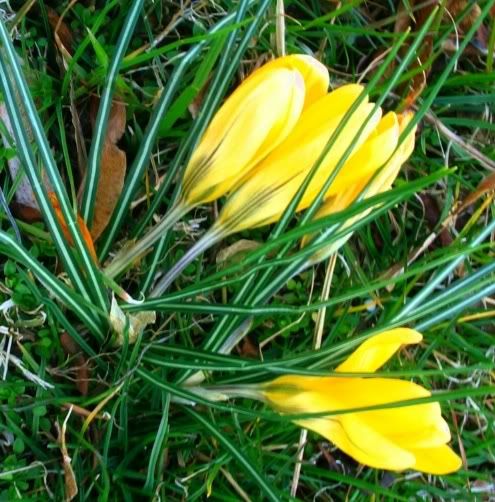 And one like this: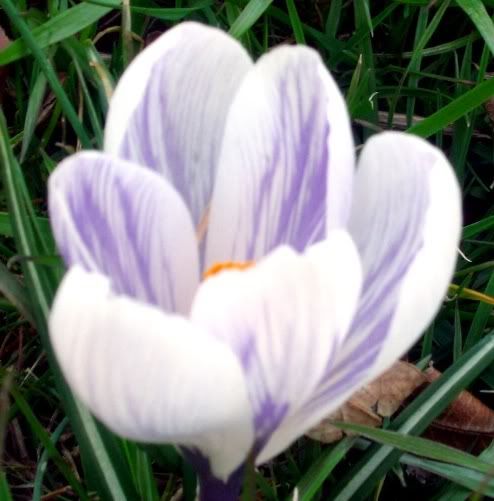 I do not mind in the slightest that I have all these pretty little flowers. I was just wondering why. Mislabled packaging? I'm assuming the purple ones are tulips but... I don't really know-- I'm a newbie! If anyone does, I'd be glad to hear it.