Something seems to be eating my pole bean leaves. I don't know what it is. The only bugs I've seen on them are these two types of flies: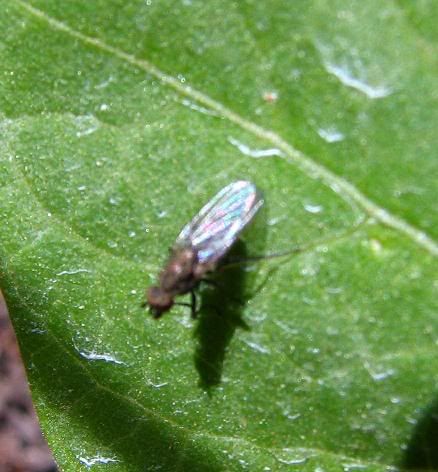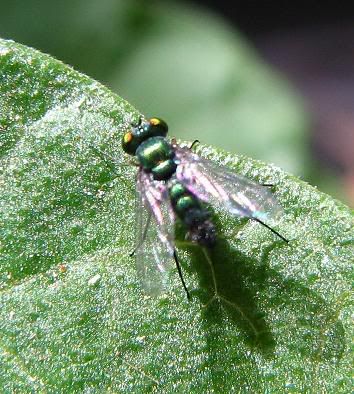 This is what the damage to my leaves look like: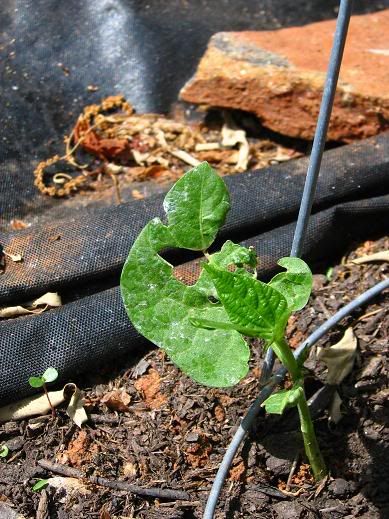 Are these flies a beneficial pest or are they eating my plants? The white stuff on the leaves is diatomaceous earth powder. It's an organic insecticide. This hasn't seem to deter them. I've also sprayed them with another organic all purpose bug spray, but they're back the next day all over my beans. Any information would be greatly appreciated. Thanks!