We bought our house a year ago May... and we've done a lot everywhere else in the yard - flower beds, veggie garden... even built a brick patio. But I have this long flower bed on the west side of the house that I can't figure out what to do with. It would be easy to put some bushes here and there and call it good... but that just doesn't sound like what I REALLY want to do...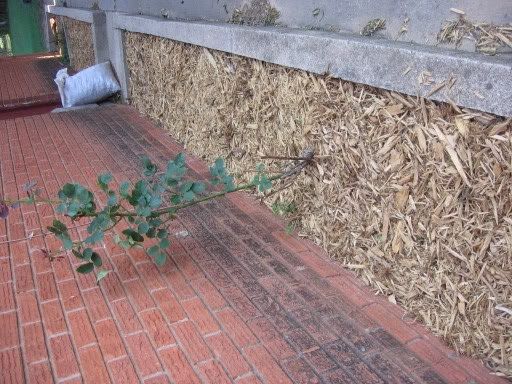 This is looking south into the yard. One lone rose bush came with the house... its kind of sad looking and never gets very full.
Looking North. I need advice. I've got so much going on everywhere else in the yard... I am afraid to plant something that is high maintenance. Plus, our neighbors on that side of our house are blah and I don't like spending too much time over there. Eventually, we will put up stockade fence, so the area will be a little more shadey than it is now. Any suggestions? I thought about filling the whole thing with rose bushes, but I'd like to go low-cost on this. Things I can start from seed are most desirable. Thanks for any help!