I've seen photos of free standing bathouses (they look a little like a ski chalet, with very angled shingled roofs) (of course, now that I'm posting I can't seem to find one..) I'm interested in finding plans for a structure like this, but can't seem to find one :( Its really more like a shed with a VERY angled roof. Anyone know of a link or book where I can find something like this? TIA!!! PS I made a smaller (medium sized) traditional bat house, I got the plans from Bat Conservation International and I seem to have tenants! But I'm hoping to get bats to migrate to the bathouse from our barn before we start construction on the roof. (the bathouse can be temporary housing, I just don't want them to leave!!!)
EDITED TO ADD:
here's my existing bathouse.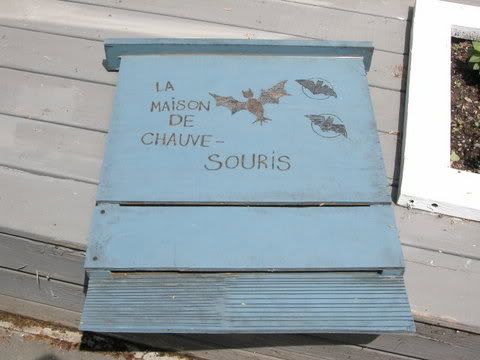 The one I'm looking to build is the size of a small shed, with a V shaped roof.