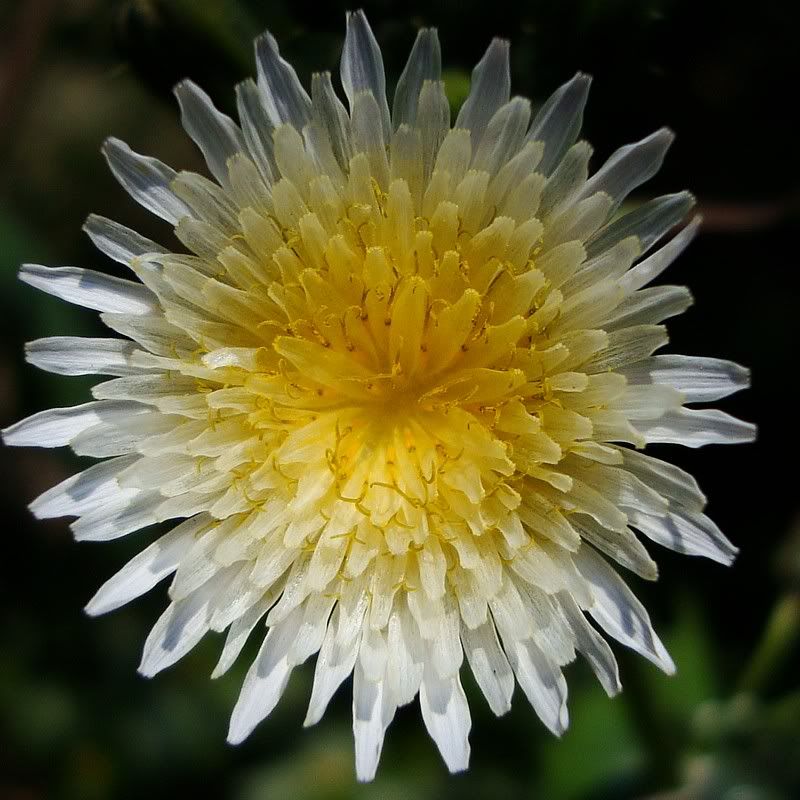 Just from a wild herb- something that I don't know the name.
The original size of the flower is about 1 cm wide.
My purple iris in bloom... With once more several flowers from one bulb. If you pay attention you can see the 2nd and 3rd buds.
Some of the nastutriums from last summer survived the winter... and started to bloom...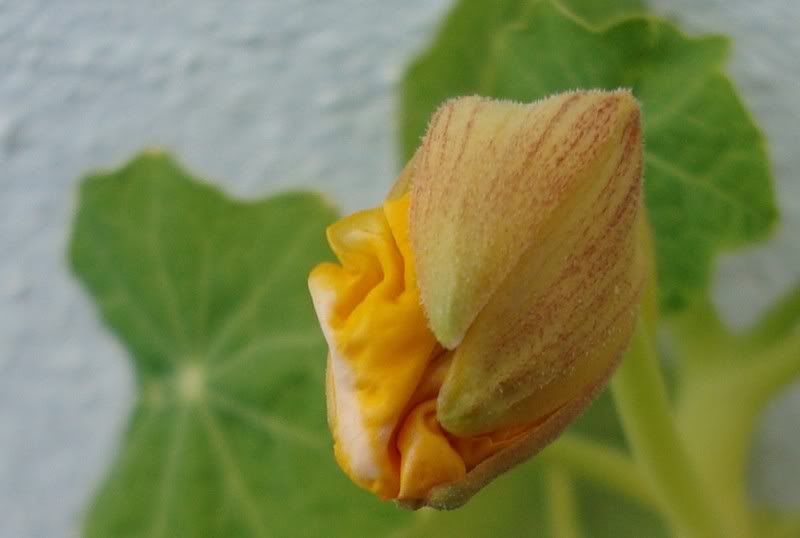 The new seedlings...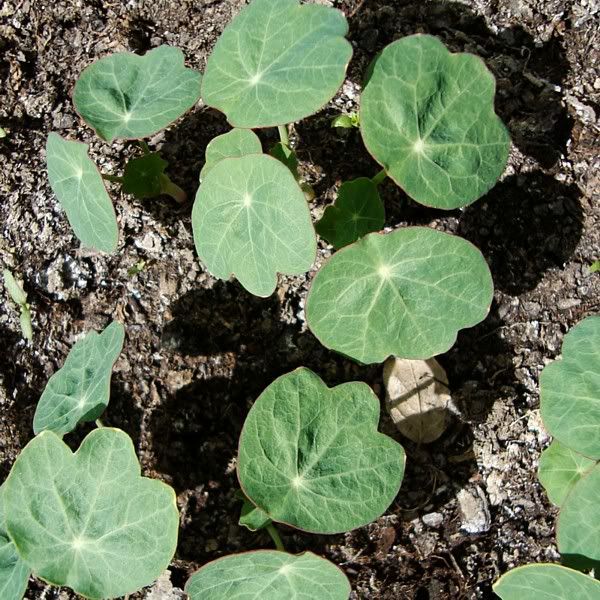 And the sparaxis...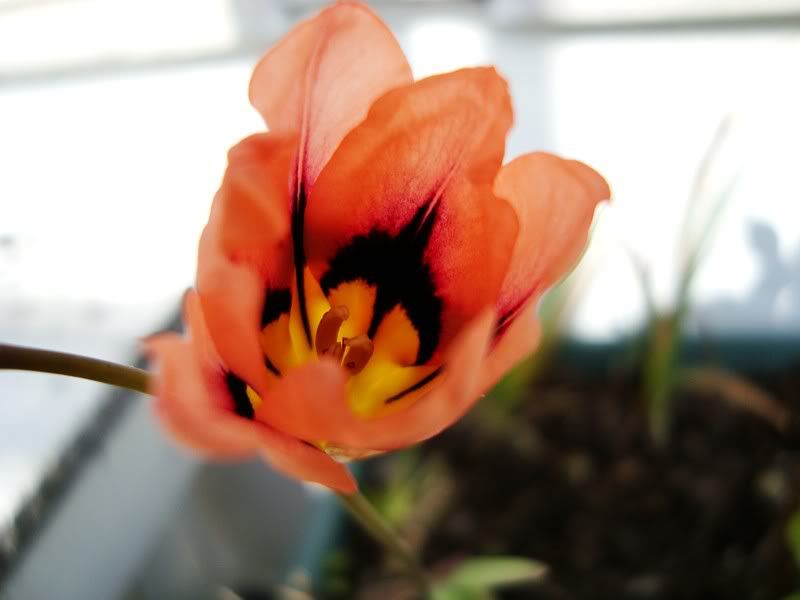 And finally the tulips...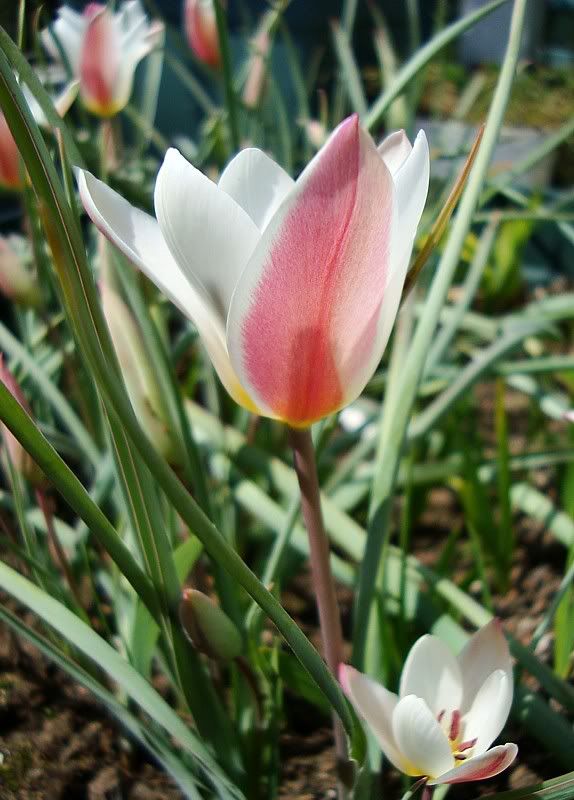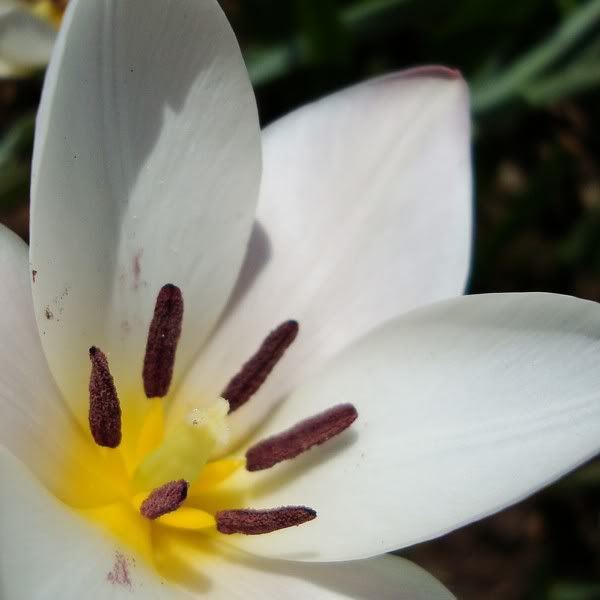 .