The rosebud turned into a rose... :) A beautiful and huge one in fact...
And a first sparaxis (harlqeuin flower) bloom... It was supposed to bloom in june... but lately the weather is so hot...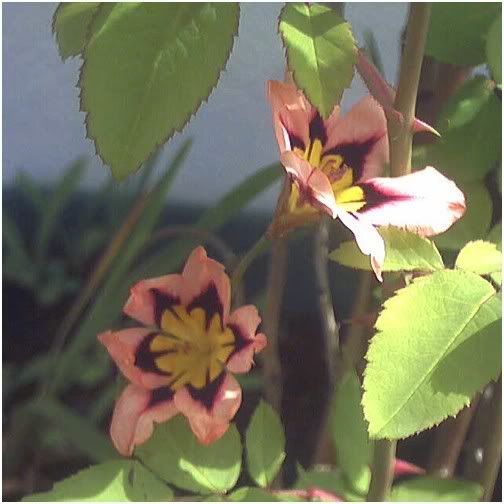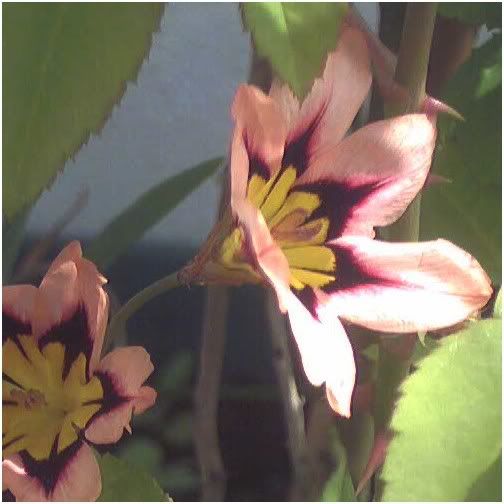 In fact it is like 28*C today... (like 83*F)... no wonder that the seedlings aren't happy... it is too hot for them... I took some of the seedling outside (as the pumpkin) and transplanted into slightly bigger things... (the indoors was getting toooooo hot) I hope they will survive...