Last night I had seen they could bloom at any moment... and this morning here they were...
They are tinyer than I could ever imagine though... In real they are smaller than what can be seen in the photo...
The tulips again...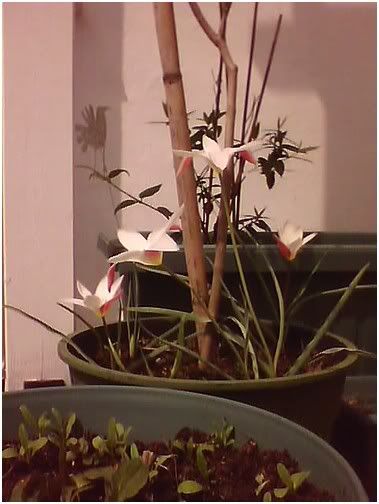 The capucine seedlings... (Tropaeolum majus
http://en.wikipedia.org/wiki/Tropaeolum_majus
)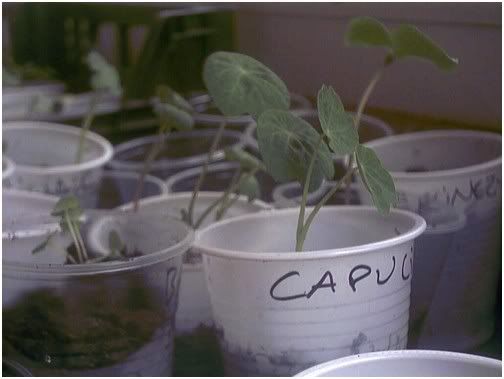 And the whole corner with the seeds...