Well, I am excited. I have actually held onto a fuchia long enough to
not
kill it. I started it in semi-shade out side, then moved it inside because I thought it didn't like the humidity. It responded by dropping all of its flowers and buds. I then moved it back outside in full shade. Woo hoo! It is actually blooming again! I'm thrilled. However, as a result of this I bought a second fuchia that is not faring quite as well. Oh, well. You can't win them all, I guess. And now, on to porn!!
my success with the fuchia! look at all the new buds!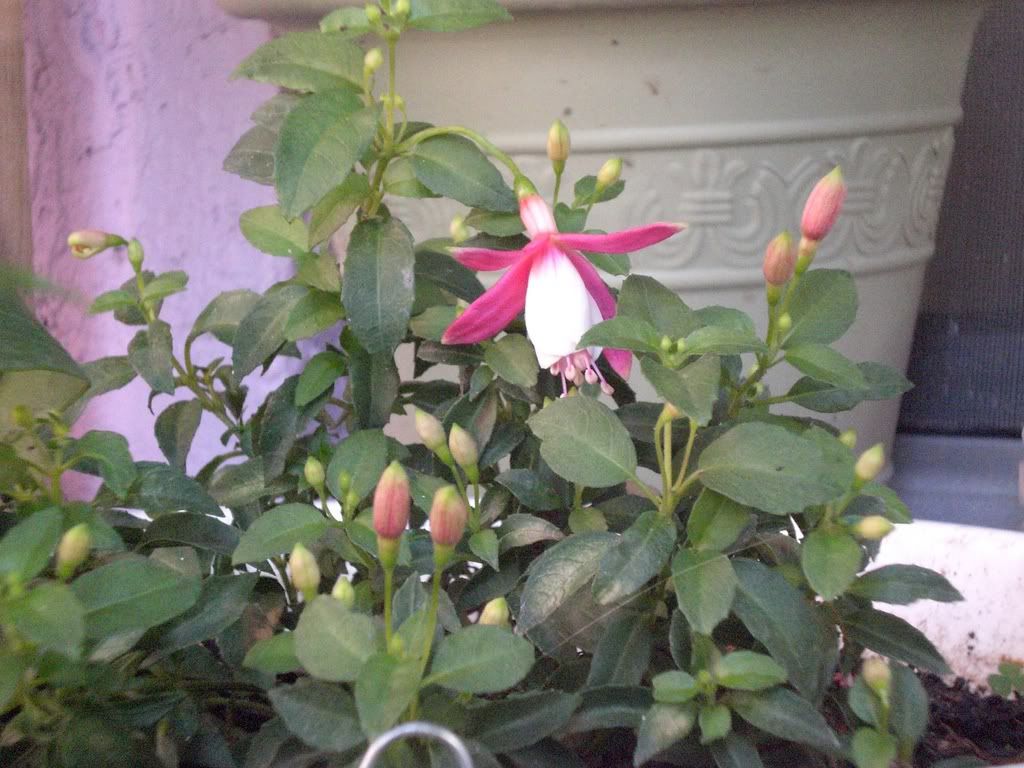 I also commented just recently about a plant we thought was a lily, I thought I'd post a pic of mine just to kind of give an idea(since it looks a lot like the one I have when it was coming up) Also, if anyone has any ideas on what kind of lily it is, I'm all ears. It is smaller than my asiatic and easter lilies. It only gets about a foot tall or so. I am clueless. It is about as easy to grow as the easter and asiatic, but it is significantly smaller.