This is my full back garden behind the cut. It's pretty wild. We don't own a weedwacker, and as much as I want to tame it, its futile!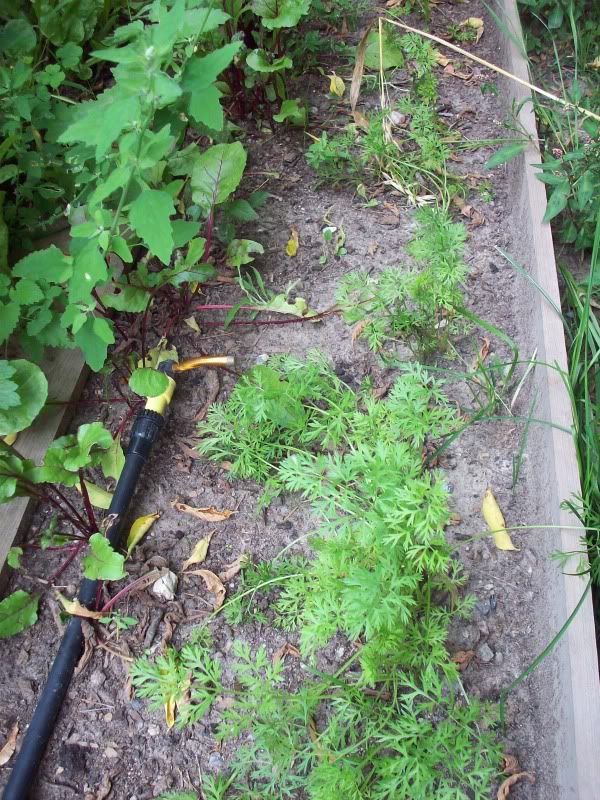 Beets and carrots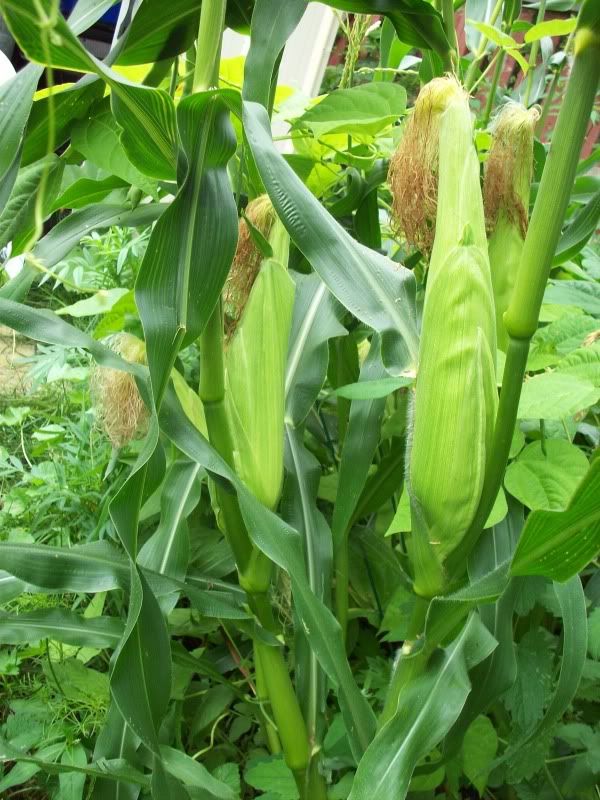 Corn, about a foot long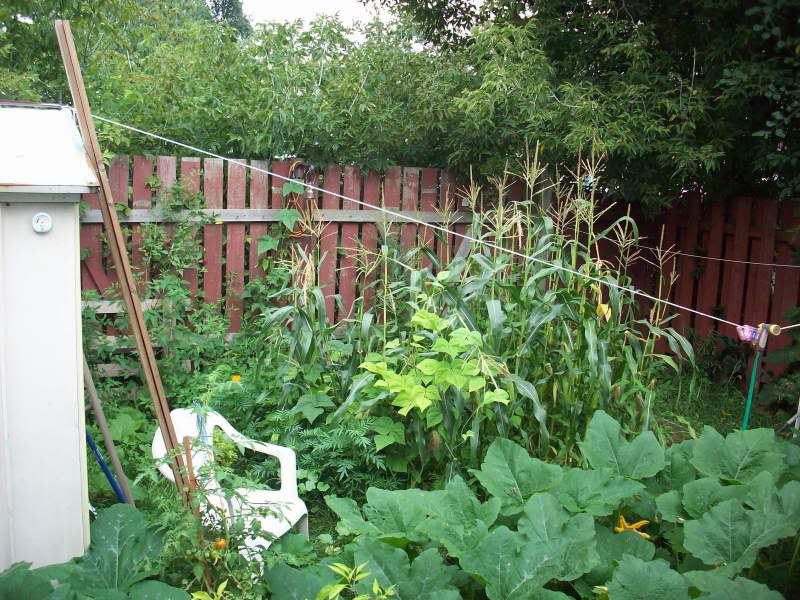 The back area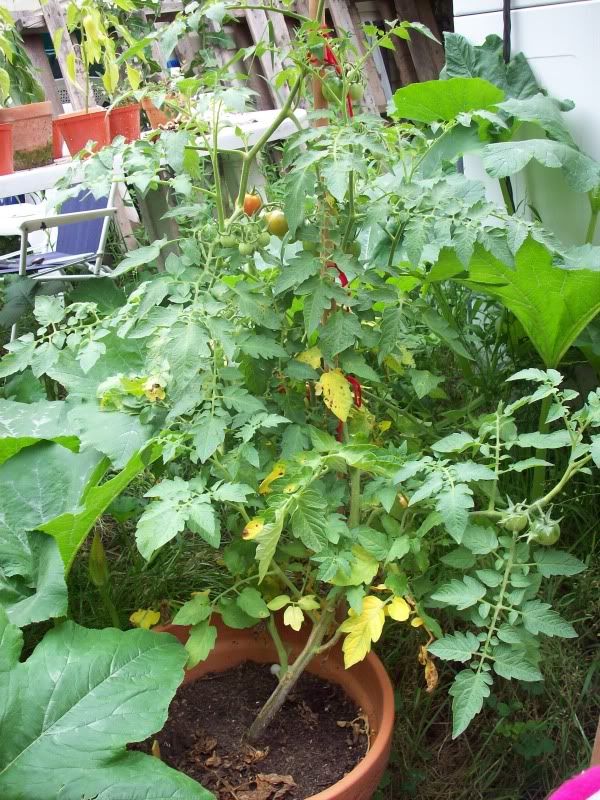 Miss Mato, the tomato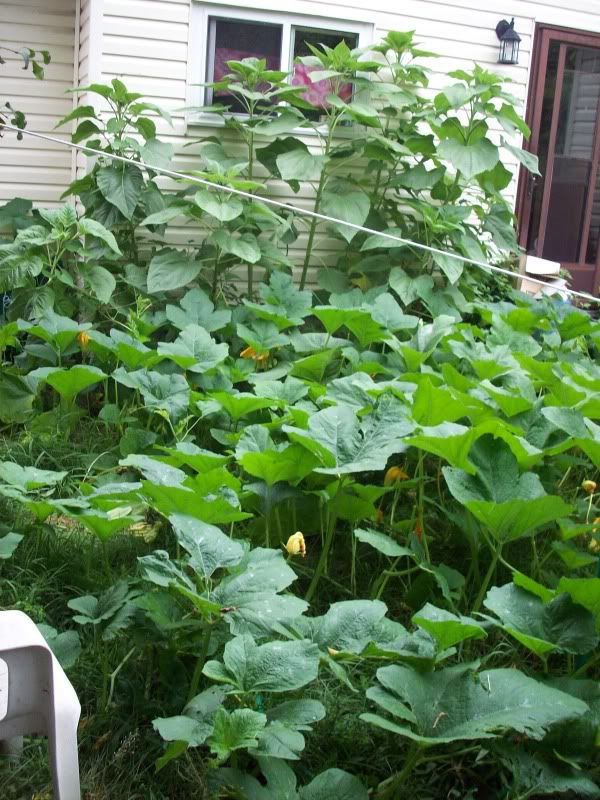 Pumpkins and sunflowers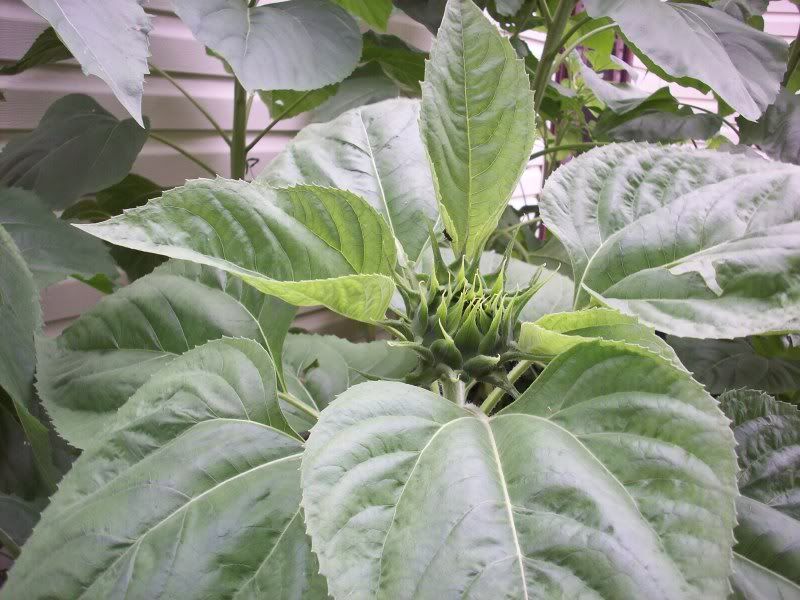 Sunflower bud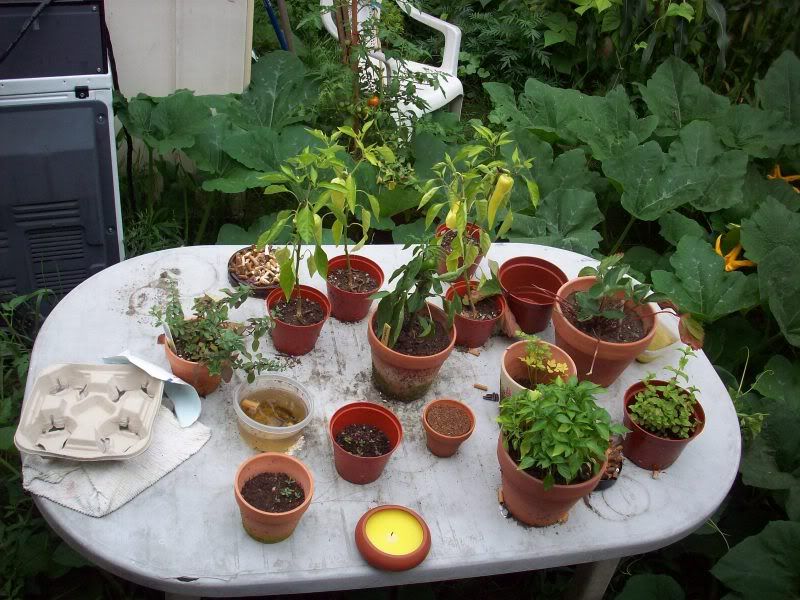 My table garden with peppers, strawberries, rosemary, basil, lavender, spearmint, parsley, and trash.