Just a few pictures showing what the garden looks like now that Summer's here.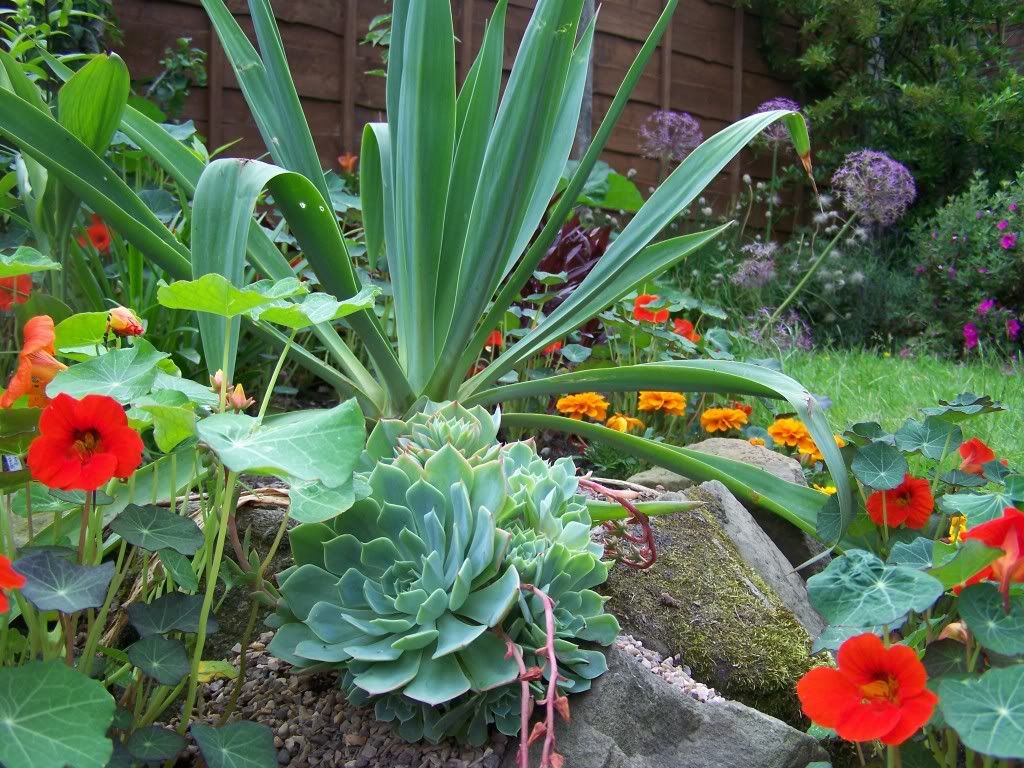 The sunnier of the two borders, planted up accordingly, with succulents, cannas, castor oil plants, brugmansia, lilies, a terrestrial bromeliad (the thing that looks like a clump of long grass in the next photo) and marigolds and nasturtiums to infill with strong, hot colours.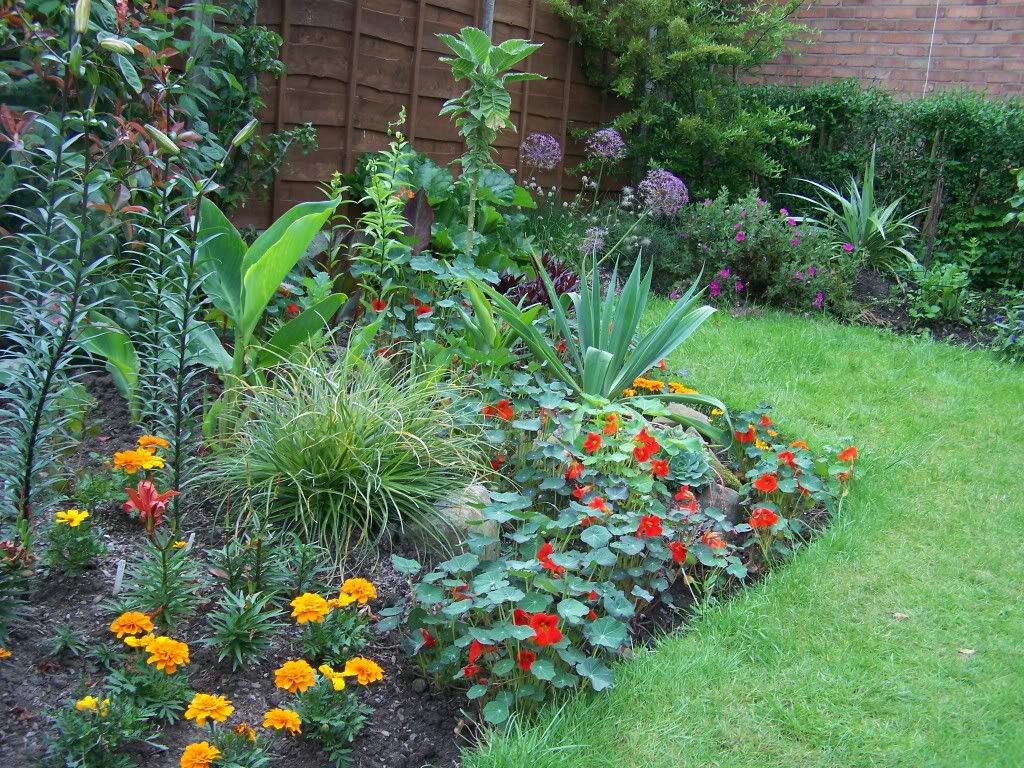 Criminal to have bare earth showing at this time of year. Just shows how far there is to go. Once these borders are developed as far as they can go and my son is a little older, i'll start digging up the lawn and planting up more of the same in the space. You can have a jungle in Cheshire, but it ain't gonna look like such arranged in neat borders around a lawn. A few years and the whole space behind the house will be a single thicket of bizzararie.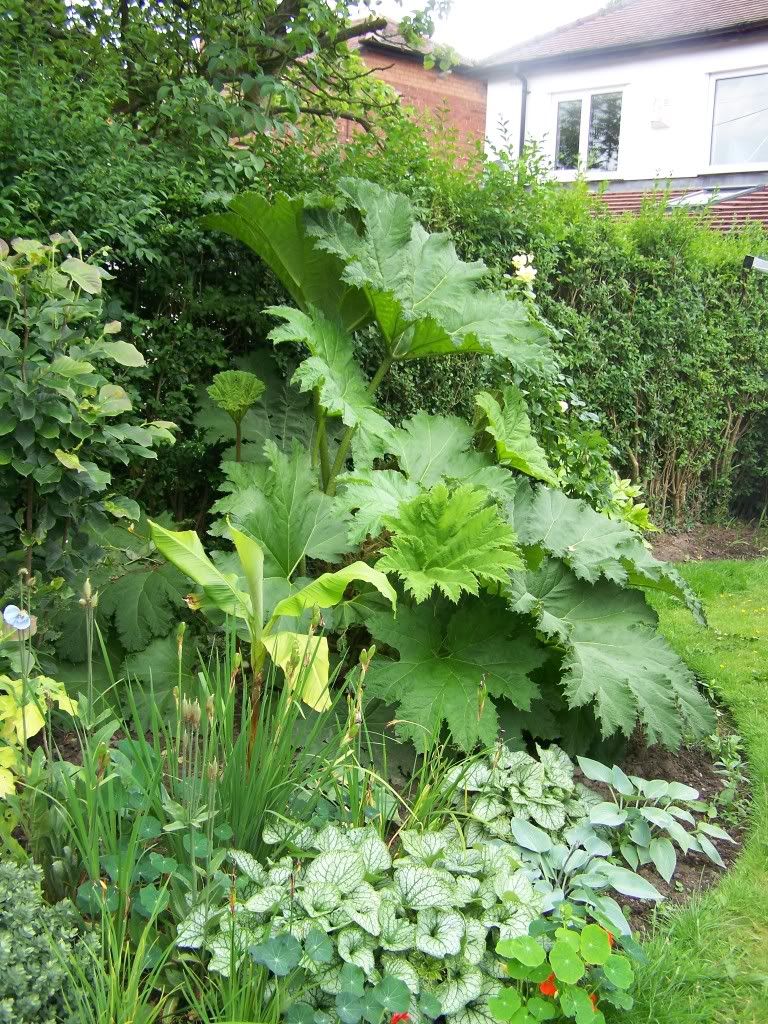 This is the shadier of the two borders. That
Gunnera
has grown way past my height now. Also, give that banana plant a few good seasons and it'll be ten, maybe fifteen feet high.
Arisaema consanguineum