Hello. First, Here are a few pictures I just took.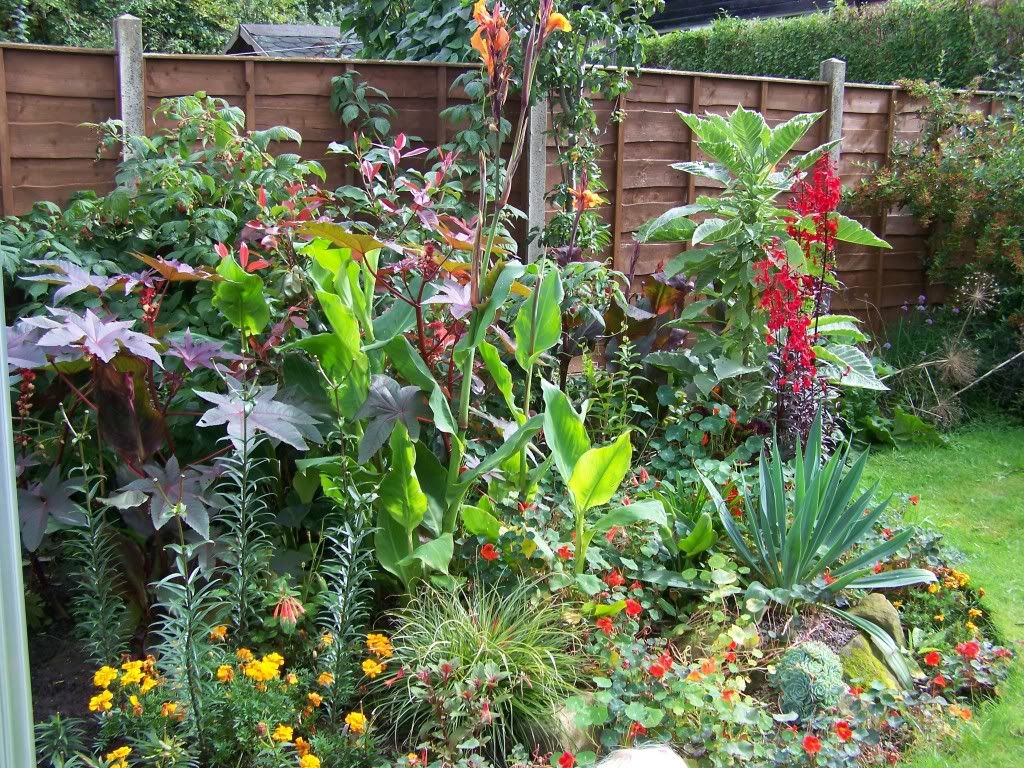 What I call the hot border. It's the side that gets the most sun. When I posted a couple of months back, the succulents and nasturtiums were in charge. Now the cannas and castor plants have taken over.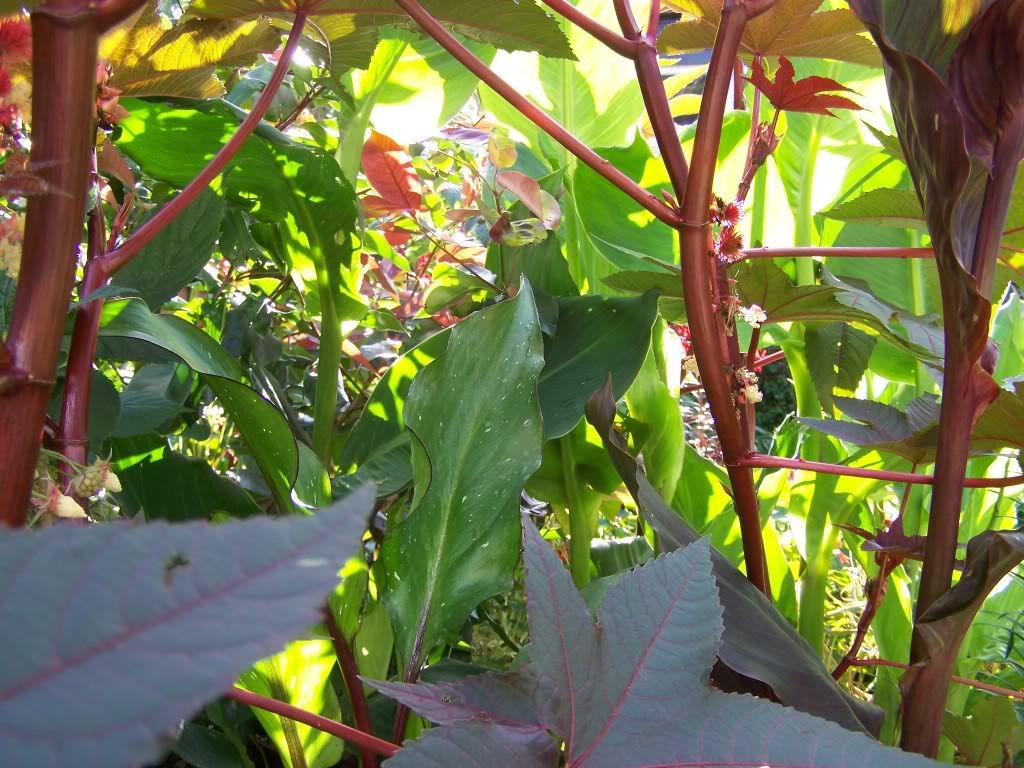 In the jungle. The zantedeschia's yet to flower. It needs to get a move on. We're zone 8 here. The nights aren't as warm as they were.
Brugmansia 'Sunset', lobelia 'Queen Victoria' and cannas. I'm conflicted over what to do with the Brugmansia. It has two huge suckers. Don't know whether to remove them and pot them up seperately for the winter, or just let it run rampant for another year in the hope it flowers more quickly.
What do you put with big leaves? More big leaves. --------- Something's chewed one of my Fuschias to bits. Then I discover this MONSTER of a caterpillar clambering up another fuschia. What is it? Anyone recognise it?
--------- Finally, this was going cheap at the supermarket. Plant ID anyone? I think it's a Philodendron of some kind. Anyone recognise her? I need to know what she is and what she wants out of life!