In the fall of '07 I planted what I was labeled as snakehead lilies. Instead, these grew.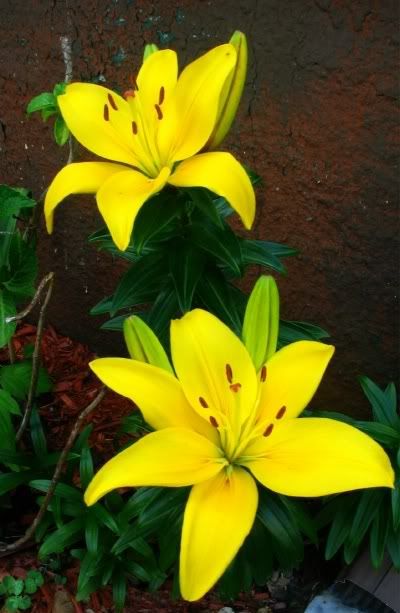 The Asiatic lilies were not a disappointment at all as the bloomed prettily all summer long. And they are coming back with a vengeance. Where there was one there are now many. Plus something else.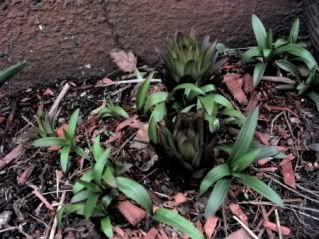 I swear I didn't plant anything else in that spot. Why would I when I loved the lilies so much? What are they? And why are they growing smack-dab in the middle of all the lilies? Why does
gardening
confound me so?