Hi, newbie here. I have put some pictures of my garden behind the cut. Just to be kind to those who have dial up. I've been here for nine years, and it started off as grass up to the fence. I've added everything except the shrubs in the back left hand side of the garden. It's been fun... This is my choisya bush. I usually cut this right back when it finishes flowering, but it doesn't seem to mind.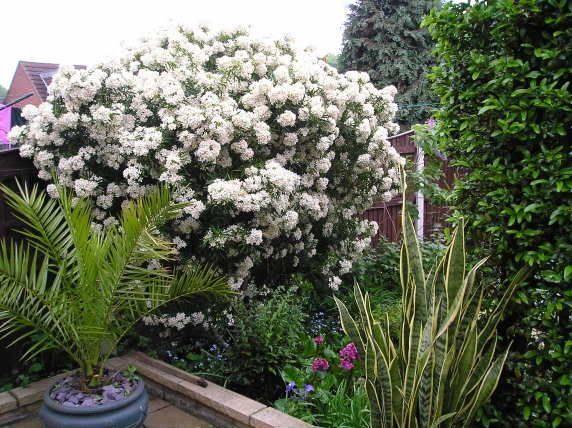 And this is the other choisya bush that I have, mixed with the Acer tree. Both of these were already in the garden when I moved in - most of the shrubs at this corner of the garden were.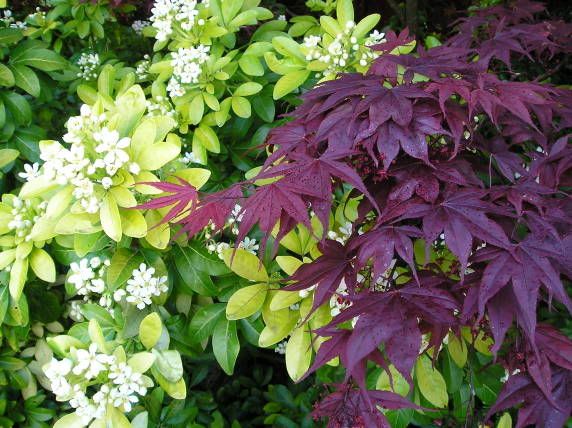 I repotted my azalea last year and it has repaid me with a lovely show...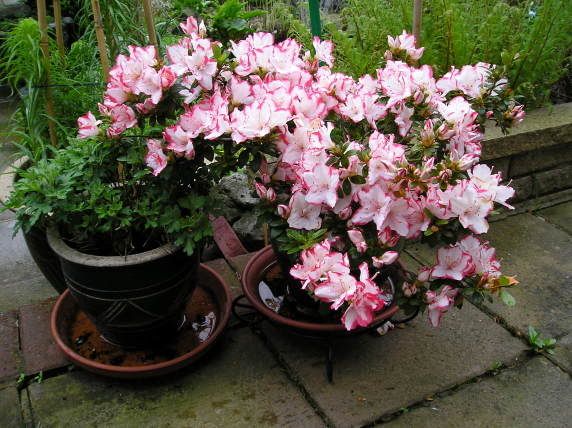 My wisteria in a pot. I planted it to replace the monster grapevine from hell that I removed last year. The pot looked huge when I bought it, but wasn't so bad when I actually got it in the garden and planted up. The wisteria is underplanted with forgetmenots.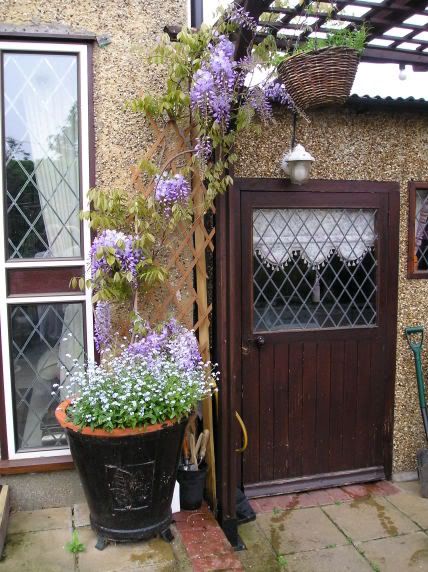 I dug up a conifer a few weeks ago. It has released a whole bed! The spindly plant in the middle is my Mimosa. Fern like leaves, with bright yellow flowers in the spring - I can't wait!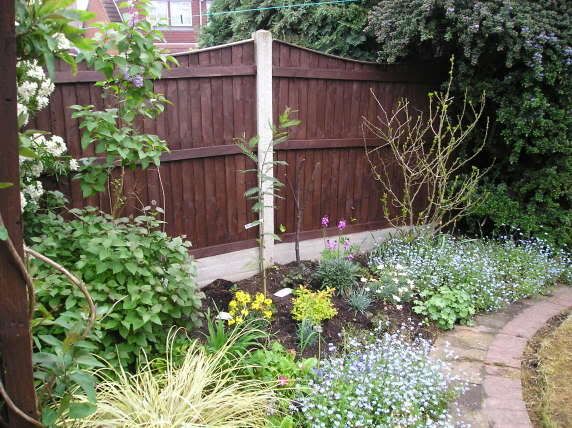 And finally, the minging lawn that I intend to replace. This is after the weedkiller was put on - I'll try to take more pics at each stage if anyone is interested.