Take a walk through the garden via my camera? It'll be a lot less sweaty than doing it in person, I promise.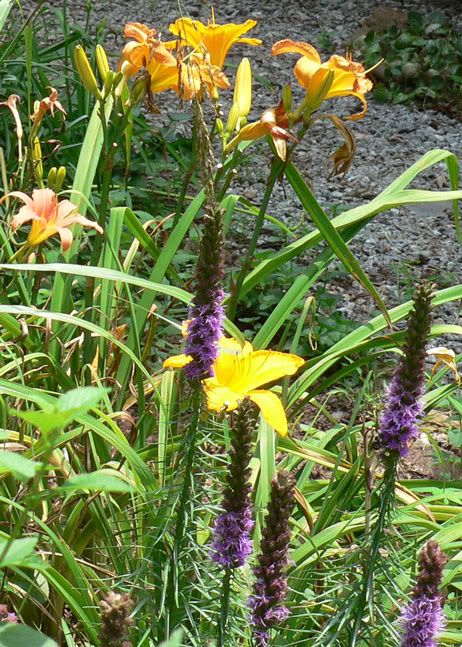 Bees are such camera whores.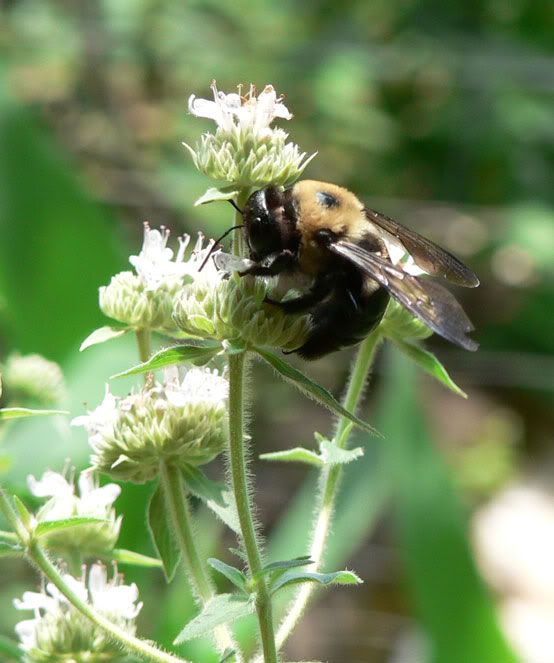 There are so many flowers out there, it's hard to decide what to shoot. Here's a few I liked. I really love passionflower vines.
Echinacea and canna lilies:
Neon colored cosmos:
Now for a quick ramble through the veggie garden. I planted a row of asparagus next to a row of blackberries. Probably not the best long-term plan.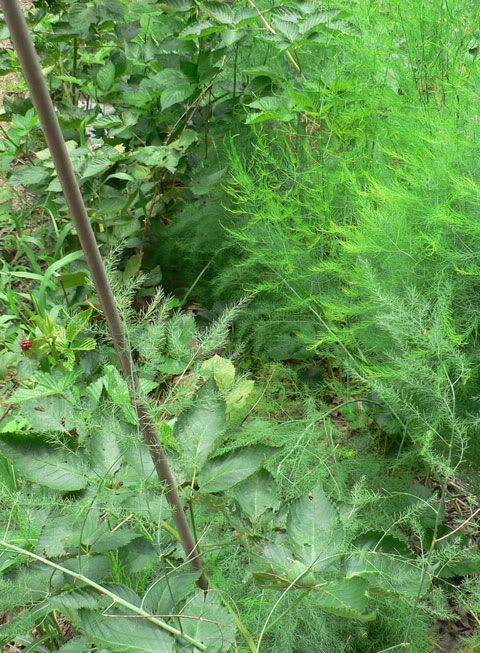 Beans, glorious pole beans!
Got so many tomatoes, we're gonna have to make sauce. Oh the horrors.
Even more tomatoes:
Whew! It's too hot to take more pictures. Thanks for taking a walk through my garden :)