Aside from an alarming invasion of Morning Glories and Marigolds, the
gardening
this year has been pretty painless. Under the cut is the first bounty of the season!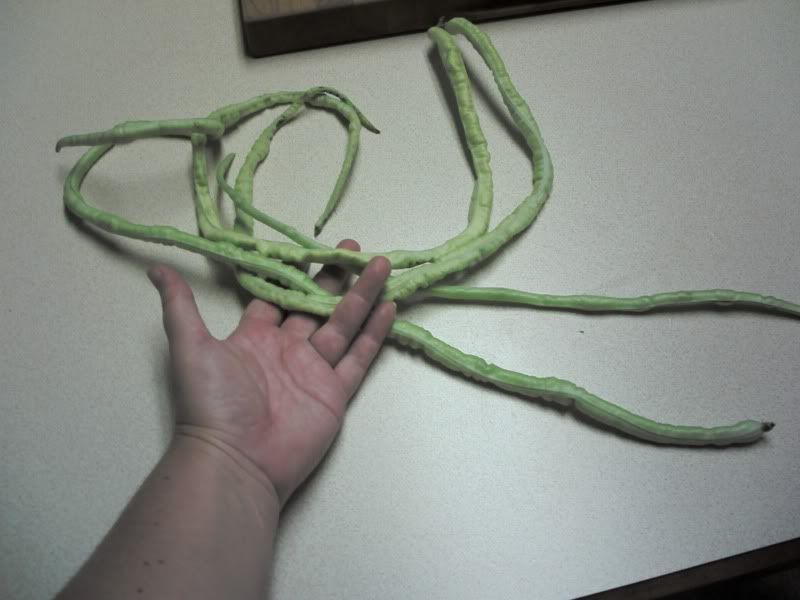 THESE are actually not snakes, they're Yard Long Bean pods. Interesting! I don't think I'll have them back, though. Other than these few representatives, the vine is an underachiever.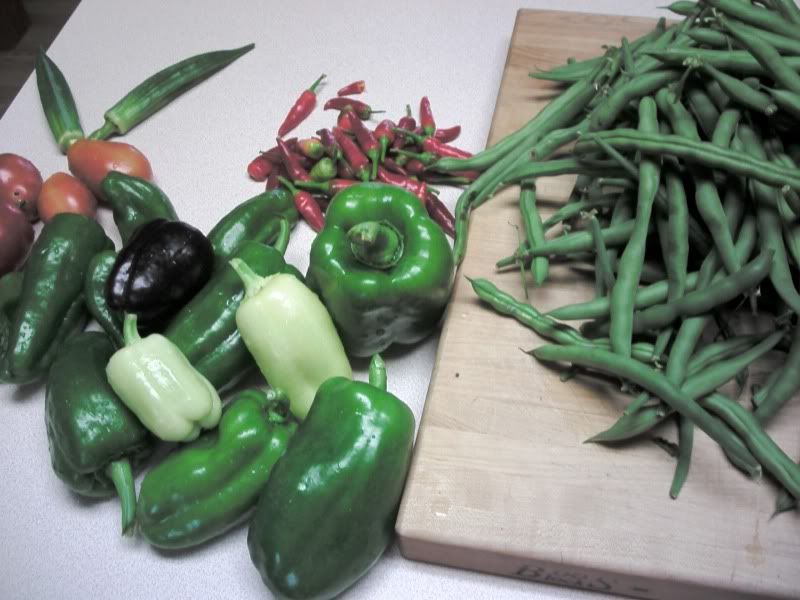 Bell peppers, chili peppers, Roma tomatoes, okra and green beans. I'm going to learn canning this year, by god. And
remember the hollyhocks the Goddamn Bunnies ravaged early this spring?
They've recovered!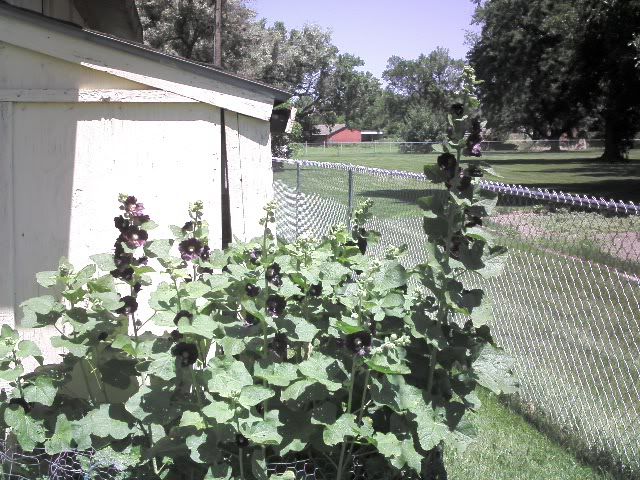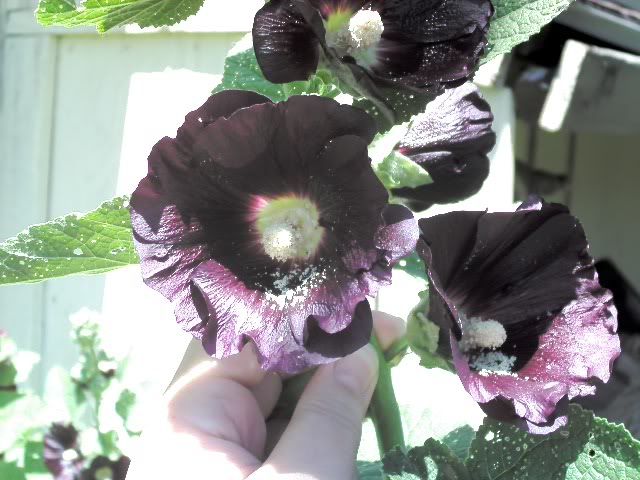 You can't beat that. Notice they're black? They're BLACK! My little gothic heart is happy.