So we put up the shelf today over the TV. Looks sooo much nicer now. I think that area of the livingroom is pretty much complete. I do want to get creative with fabric or something to cover up the shelf above the gecko terrarium so you don't see the critter keepers with the crickets in there. Looks ugly. LOL. Here are some pics and before and after of the entertainment center.. Here is the unit "before":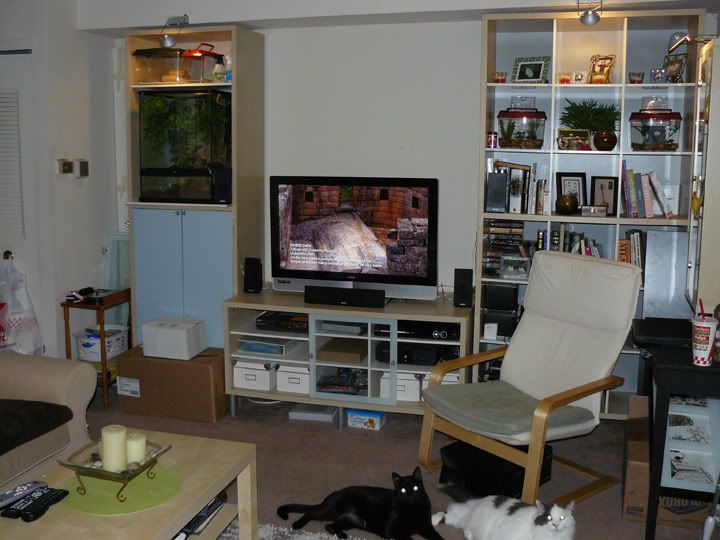 And here it is after we put the shelf up: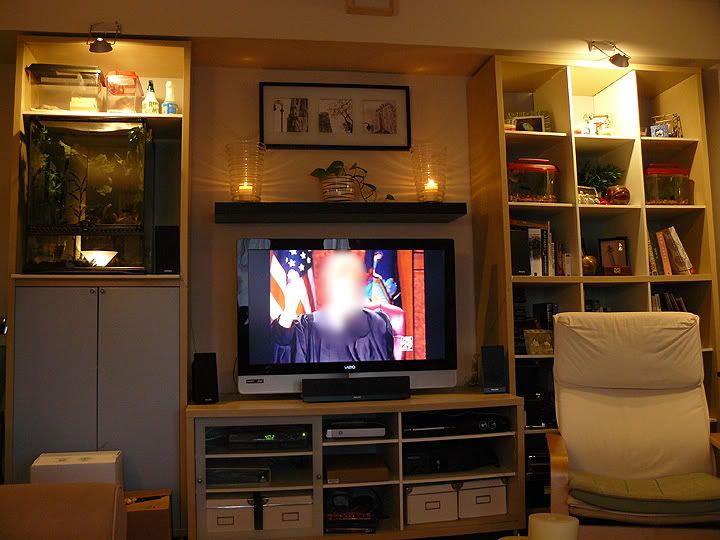 Close up of the shelf: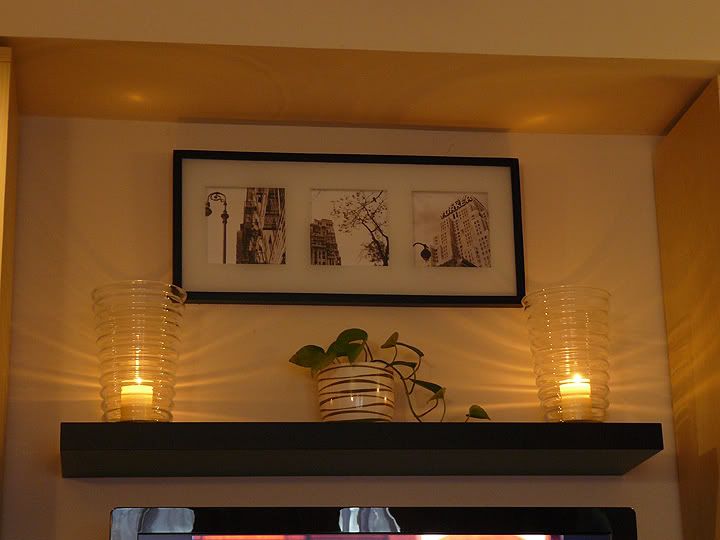 Side with my fishes. There are two in the cubby unit and two in the side wall unit: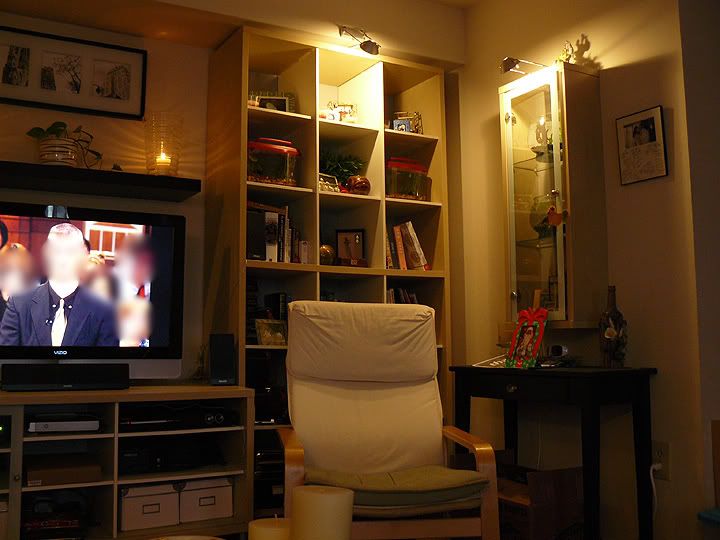 And the crested geckos little corner. That top shelf is what I want to cover with something: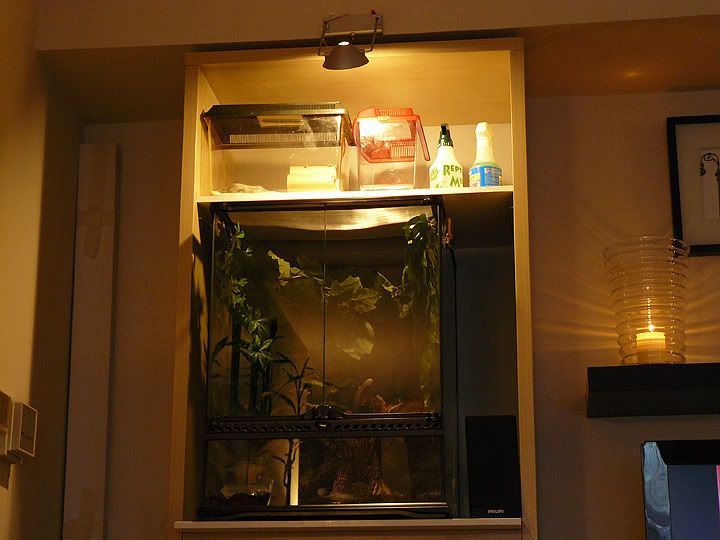 And just for the hell of it, the shelf above the couch. I just liked the angle of the pic.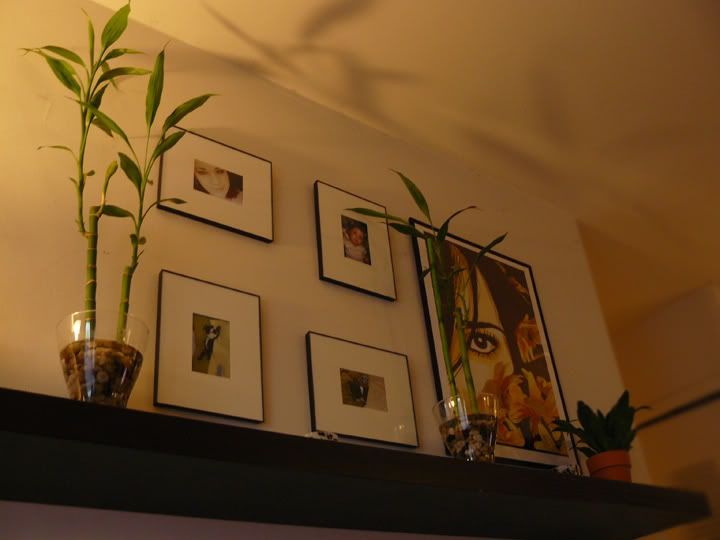 Also, here is the geckos home: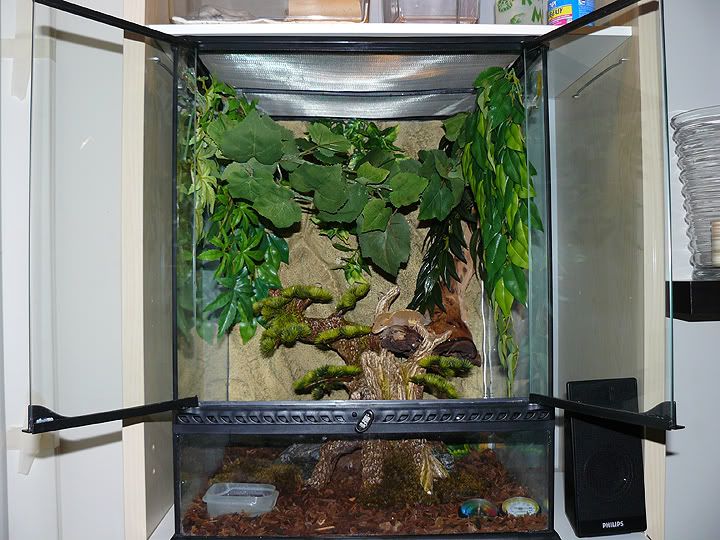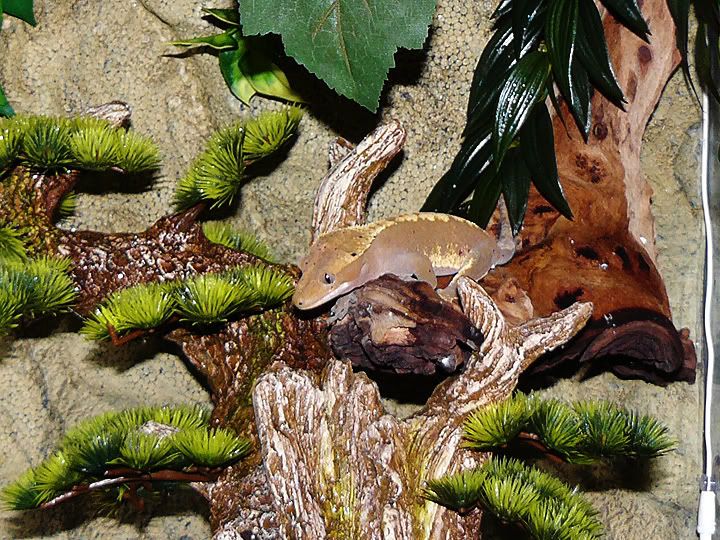 Thanks for lookin!!! Comment welcome.