I finally found out what zone I am in here in Tahoe, looks like zones 6a to 7b. Is there a site where I can put in my zone and see what sorts of plants will grow in my area? Or perhaps some of you have some suggestions for my landscaping endeavor. I need hearty plants that will come back every year. I'm looking for a nice ground cover as well as some flowers that are easy to take care of but nice to look at. I have several areas that we want to put plants in and I'm including some photos of the areas for reference.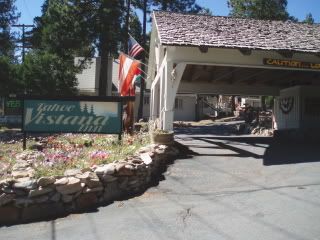 I'm thinking of some sort of low bush up around the sign as well as along the front of the car port area, with some colorful flowering plants throughout the rest of the area. This photo is from last September, those were pansies at that time but we want to get away from those types of plants.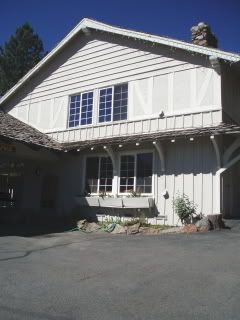 I'm hoping to put some sort of small tree on the far right side here, there is already some sort of tree there but it's mostly dead I believe. As you can see part of it is mostly covered in shade, but it is still in dire need of something there that will live in shady areas. And the last area we plan on landscaping is the pool area.
This really isn't a good representation of the terraces we plan on planting things in, but you can see a bit of them in the bottom right corner. Basically this area gets a lot of sun and lake effect winds. I was thinking the same low bushes that I would like to see on the front here as well with some flowering plants in front of them. I'm a complete and total newbie to
gardening
and planting things, so feel free to put things in the simplest terms! There is only one plant I can grow successfully and it's Pothos, incedentally I just picked one up for my kitchen last week. And also, unfortunately I have to keep my budget in mind. And my last question. In the front area where the sign is, we are overgrown with dandelions. We hope to get the new plants in before the end of the month (barring a freak snowstorm) and want to get working on tilling up that ground and adding new soil. Should we just till under the dandelions or attempt to pull them all out? (See? Told you. Newbie. :)