Just got back from a holiday in Cornwall, England, where I spent a day looking at the 'Jungle', a valley planted up in sub-tropical style. I found a lot of inspiration there and it knocked my ideas into shape as regards 'exotic'
gardening
in zone 8. So I thought i'd post photos and make a couple of cheeky plant ID requests while i'm at it. There are an awful lot of
Dicksonia antarctica
(tree ferns),
Trachycarpus fortunei
(chusan palms), various bamboo species and
Musa basjoo
(hardy Japanese bananas). Some of the palms are 40' tall; a note said that they'd been there since they had to be replaced following a very severe frost that killed the last lot way back in 1897! Speaking of hardiness, they reckon that the lowest temperature they've recorded in the twenty years since the garden's restoration is -6c.
Beschorneria yuccoides
inflorescence. Incredible.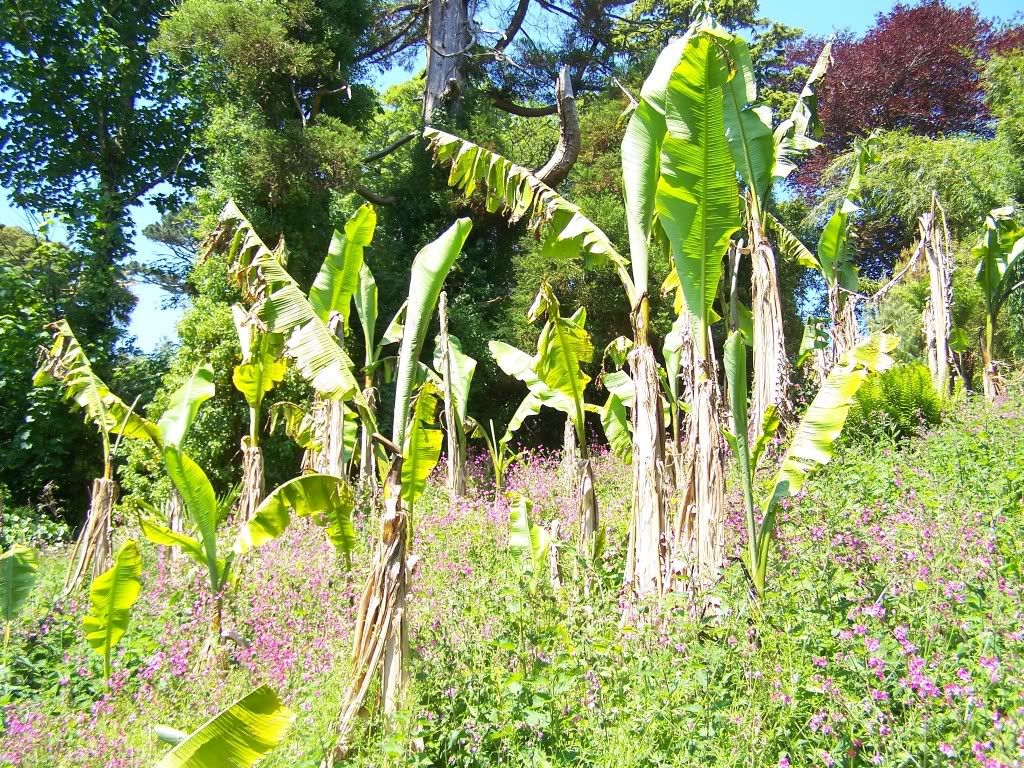 Banana grove, tatty but exotic-looking nonetheless.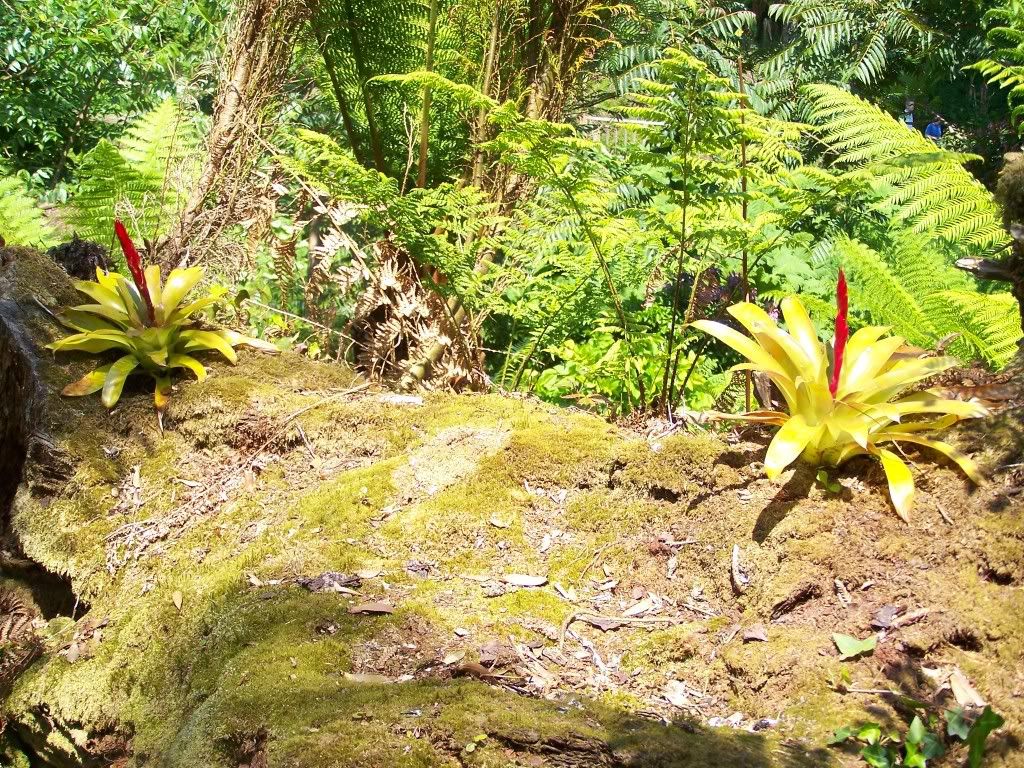 Epiphytic Bromeliads. This is the garden's take on 'summer bedding'.
Tree fern, Rodgersia, bamboo. Lush planting.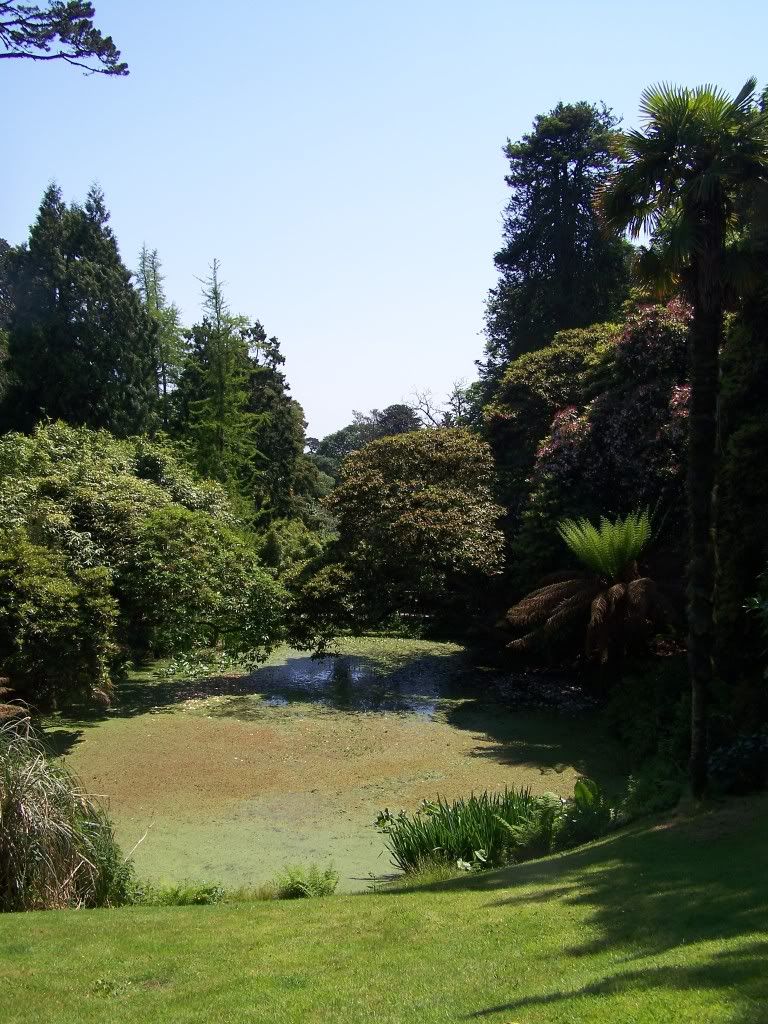 The top pond. This is the only bit of grass in the whole valley garden. Now I want rid of my lawn.
Huge
Agave americana
.
Embothrium coccineum
, the Chilean Fire Bush.
A bamboo lined walkway. ----------- And so to plant IDs! This is like no Red-hot Poker i've seen. Anyone know it?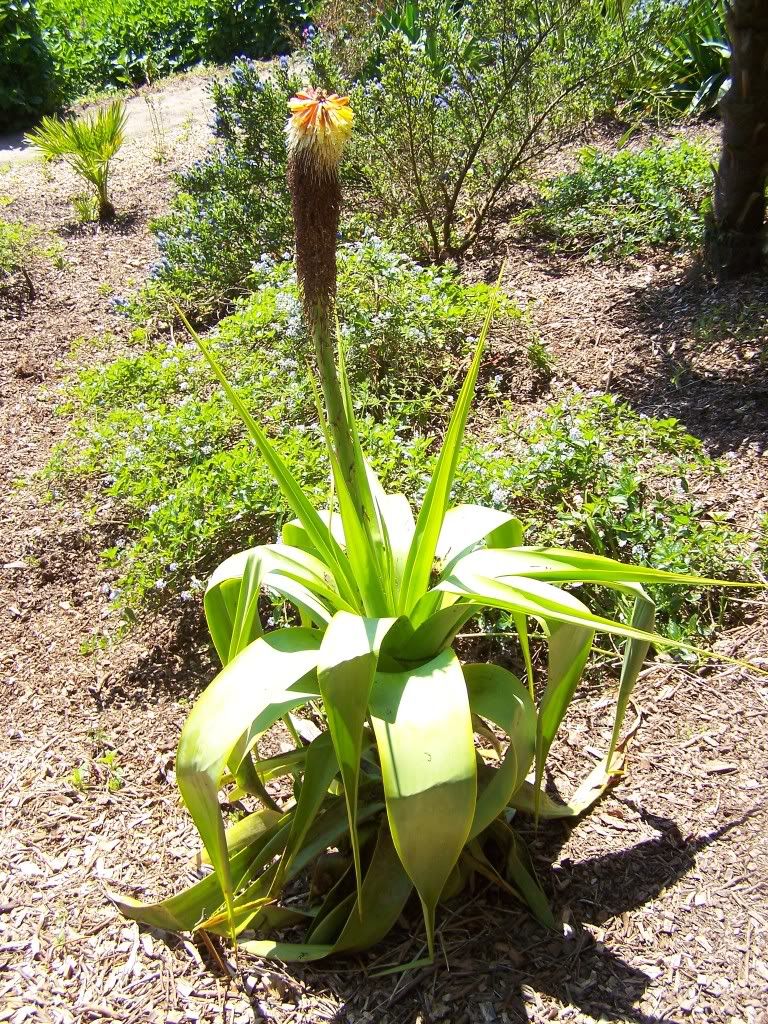 What's this Rhododendron species? It has huge leaves. Macabeanum? Falconeri? Come on fellow plant geeks, show us what you're made of.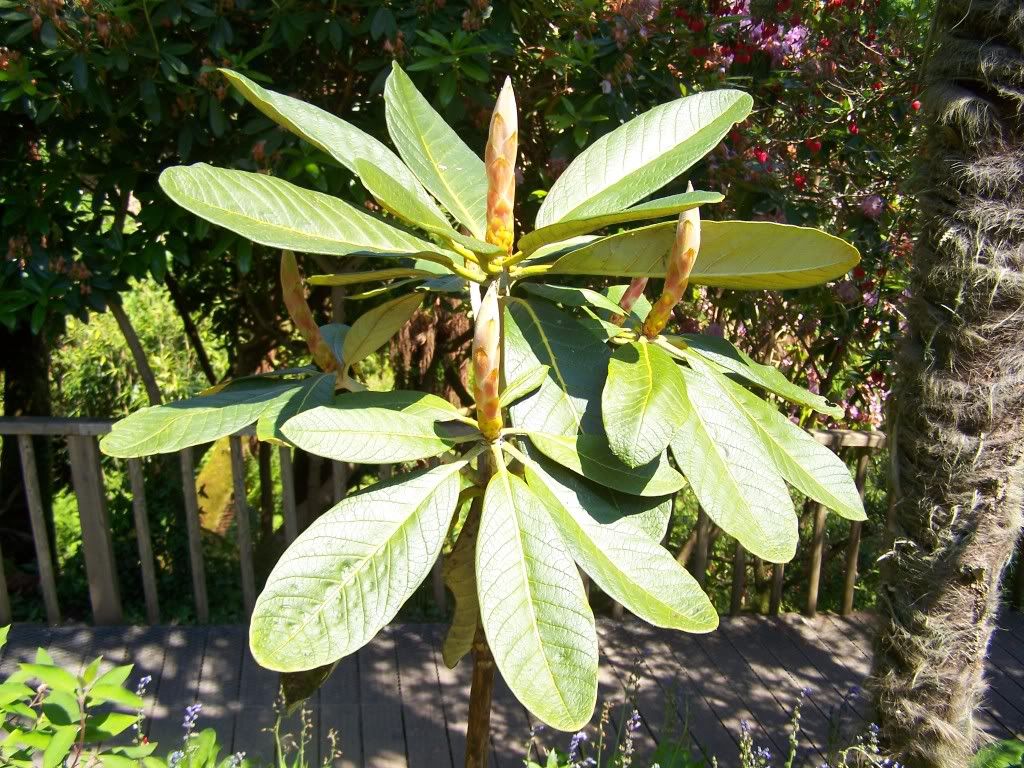 and again, next to a
Fatsia
:
What's this then, the shrub centre-right with the tubular white flowers in clusters? Not the best photo, I know. It was so bright everything came out a bit over-exposed.
Hope you enjoyed the photos. It's definitely worth a visit.